ST. PETERSBURG, Fla. -- Tropical Depression Florence made landfall Friday morning near Wrightsville Beach, North Carolina, as a Category 1 hurricane, but it was downgraded to a tropical storm Friday afternoon by the National Hurricane Center. It was downgraded again to a tropical depression early Sunday.
As Florence pushes inland, it continues to weaken with decreasing wind speeds. However, torrential rainfall will continue for many hours.
A turn toward the northwest is expected on Sunday, followed by a turn toward the north and northeast on Monday.
The NHC said Florence's center will move across the western Carolinas Sunday and then recurve over the Ohio Valley and Northeast U.S. on Monday and Tuesday.
The center said it expects upwards of 30-40 inches of rain for southeastern North Carolina and far northeastern South Carolina, which will produce catastrophic flooding and significant river flooding.
Each line represents a computer model's best "guess" of where the center of the storm will go. Together, they look like "spaghetti." Remember, impacts from a tropical system can and do occur miles away from the center.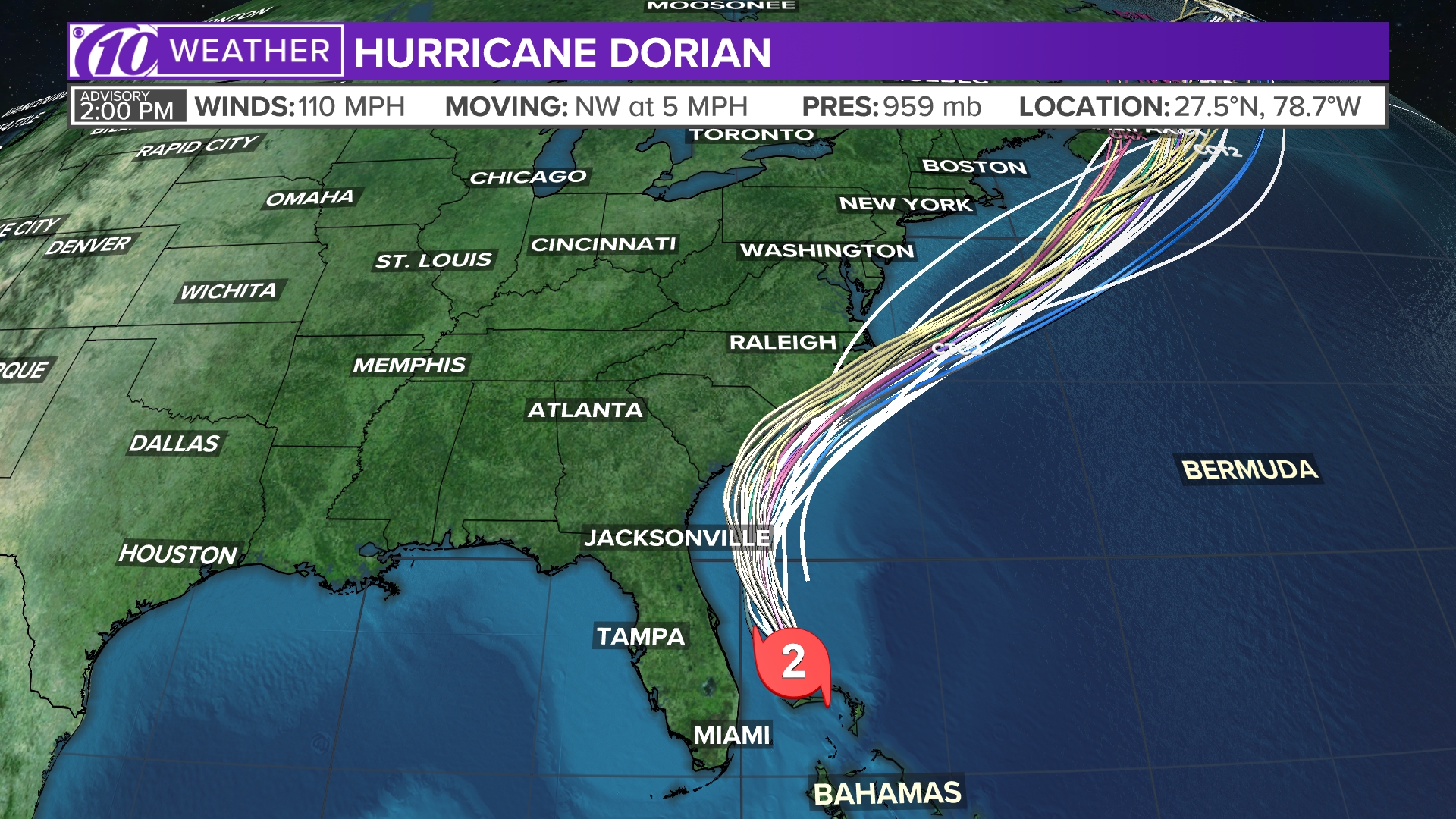 Tropical track
This is the latest "cone of uncertainty," which shows an area where the center of the storm could go, when and how strong it might be at the given time.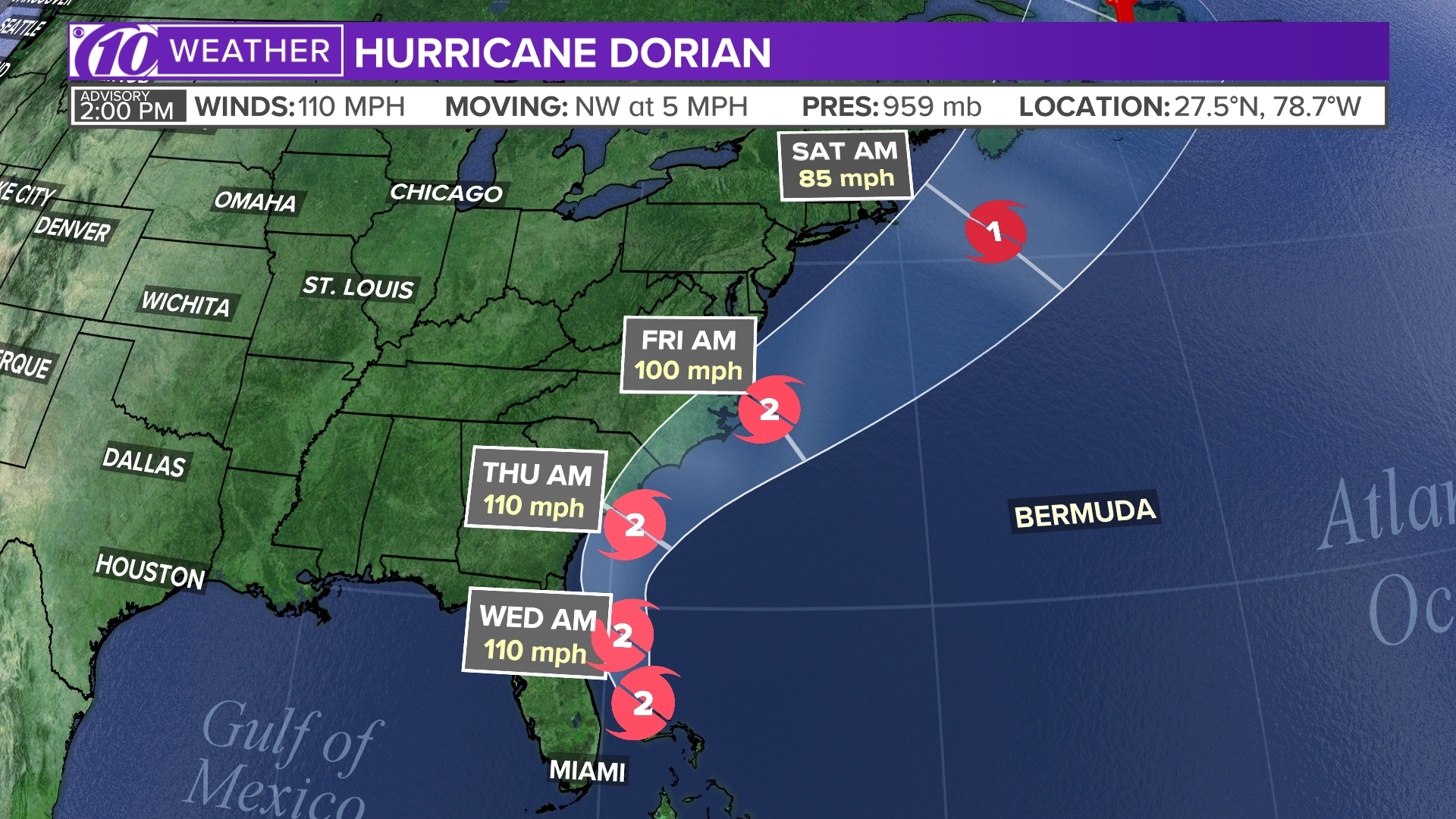 Satellite and radar
The latest satellite and radar image for the Gulf of Mexico, Caribbean Sea and Atlantic Ocean.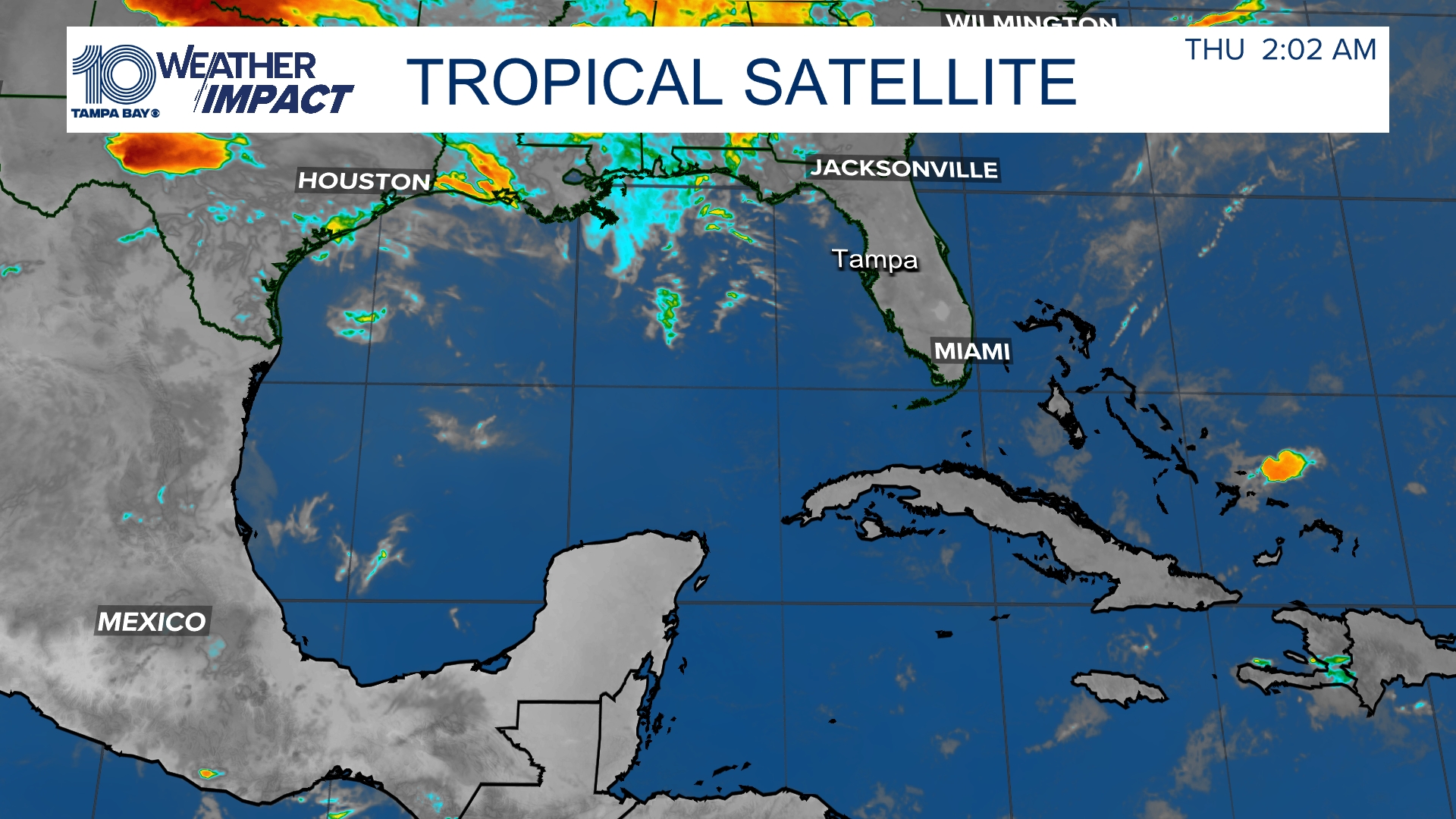 Watches and warnings