SAINT PETERSBURG, Fla. — As June comes to a close the tropics are really starting to wake up. Tropical Storm Danny made landfall Monday in South Carolina, north of Hilton Head.
Now there is another invest to track in the middle of the Atlantic.
Shower activity associated with a tropical wave, Invest 97-L, is tracking west-northwest across the Atlantic around 20 mph. On Tuesday morning it was located about 800 miles southwest of the Cabo Verde Islands.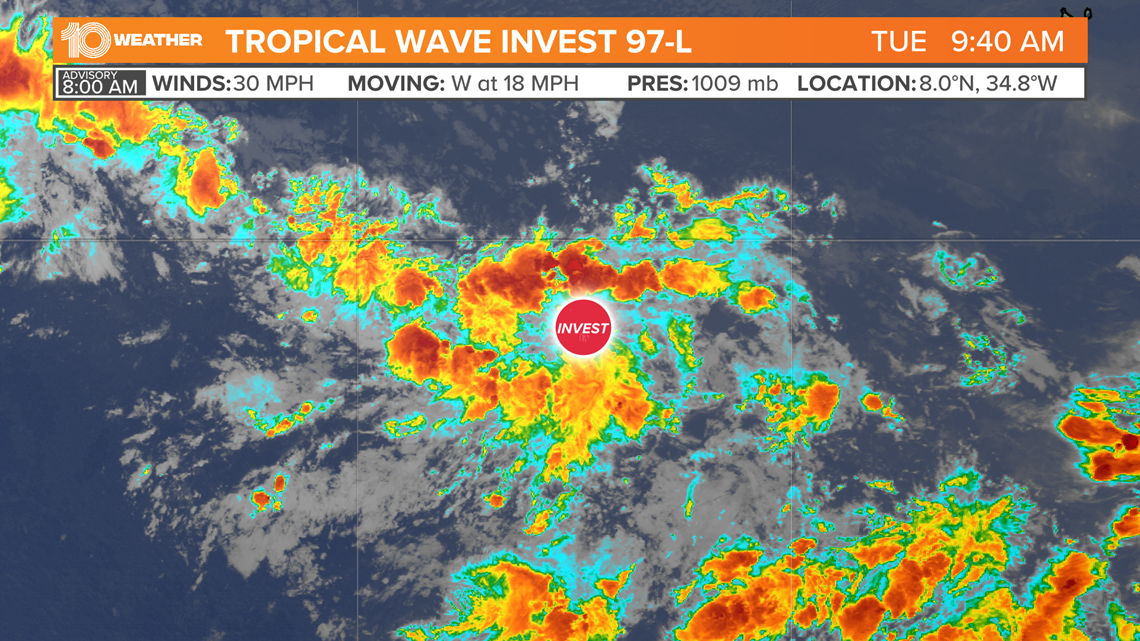 The system has become a little better organized since Monday and slow development is possible during the next several days as it continues to track across the open waters of the Atlantic Ocean. Right now, there is only a 20-percent chance of the system developing into a tropical depression or a tropical storm in the next five days.
By this point forecast models take the system into the Caribbean but generally keep it south of the Virgin Islands.
Invest 97-L isn't alone out there.
Invest 95-L continues to track west, toward the Lesser Antilles with a 40% chance of development.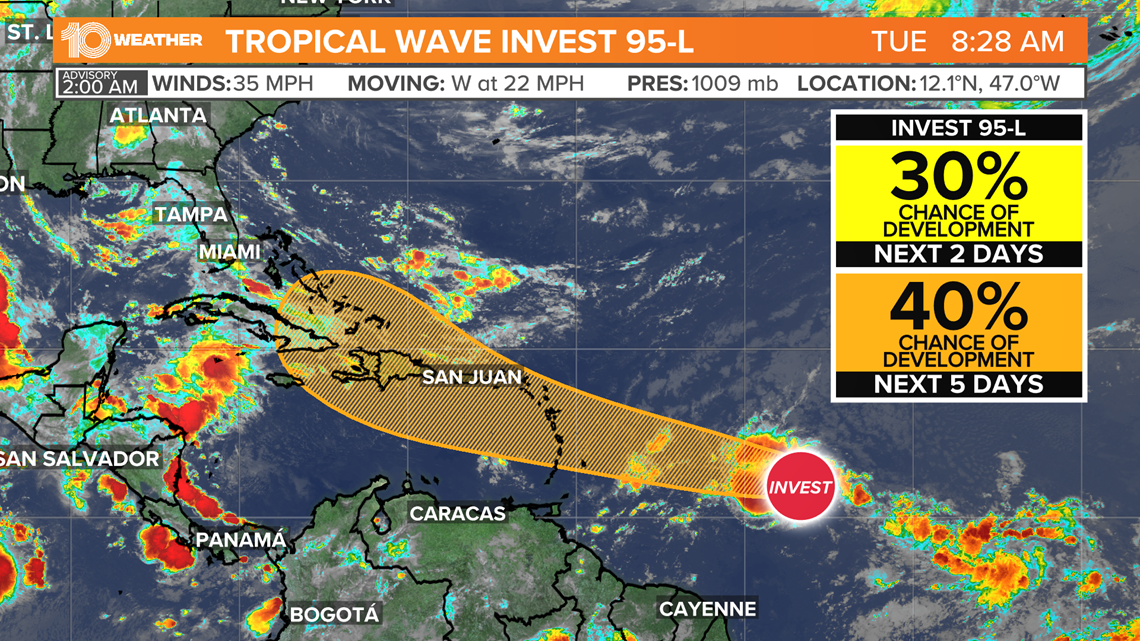 The water temperature in the Atlantic is still relatively cool. Tropical systems feed off of the heat in the ocean. When ocean temperatures are cooler than 80 degrees hurricanes typically aren't able to form or be sustained.
Right now, the water temperature in the central Atlantic in the main tropical development region is right around 80 degrees. The water in the Caribbean is much warmer, running from the low to middle 80s.