TAMPA, Fla. — It's been 43 years since it snowed in the Tampa Bay area—yep you read that right— snowed.
On January 19, 1977, temperatures dropped into the 30s and the Tampa Bay area got an officially recorded .2 inches of snow. But, some areas east of Tampa received between .5 to 2" inches, and that was the last time measurable snow fell.
Since 1890, there have only been two times where it has snowed enough to actually accumulate. In fact, there have only been about 11 times where snowflakes have even been reported.
There were also a few flurries seen in 1989, but overall, snow in this part of Florida is pretty rare.
It's hard to have enough cold air here in the Tampa Bay area for it to snow.
You generally need sub-freezing temperatures from above to extend all of the way to the surface. While that is possible, it is tough to do at this latitude, and most importantly it is even harder to do when there is moisture in the area.
Sure, we can get cold, but cold air and moisture at the same time? Tough to do.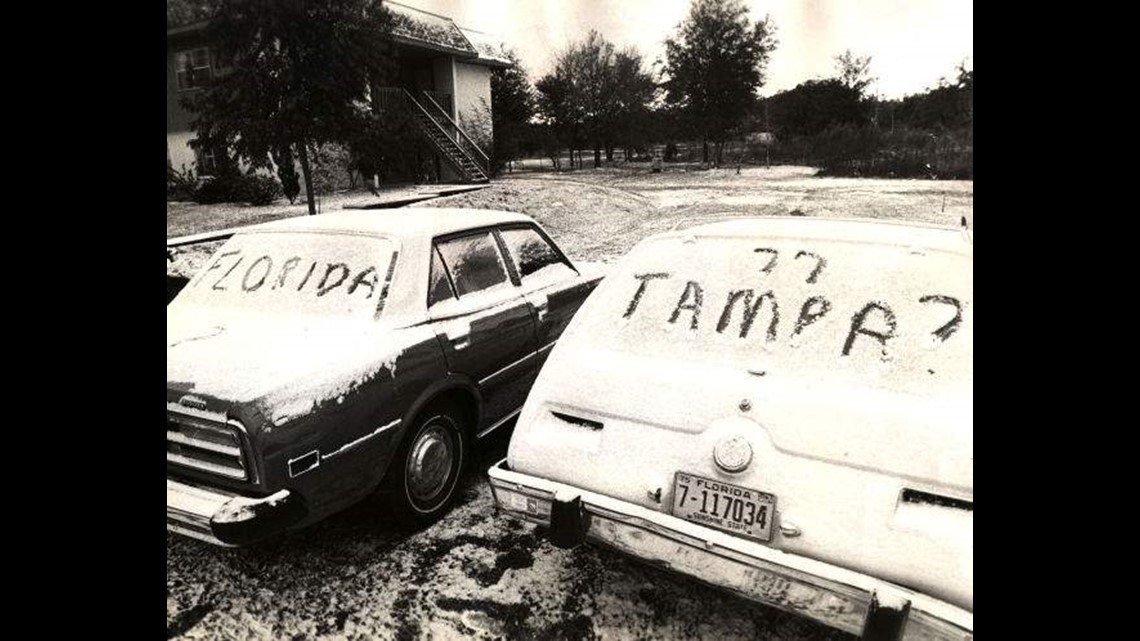 What other people are reading right now: