SAINT PETERSBURG, Fla. — The Bootleg Fire in southern Oregon has already charred an area that could overtake Los Angeles and now it's generating its own weather.
As large wildfires grow the extreme, the heat created by the fires begins to produce organized channels of hot air that force air, and smoke upwards into the atmosphere. These super-heated updrafts act like the updrafts in more regular clouds and thunderstorms, carrying the relatively warmer air higher into the atmosphere where the surrounding air is cooler. In a pyrocumulus cloud, the hot air cools and then condenses very efficiently using smoke particles from the fire below as cloud condensation nuclei.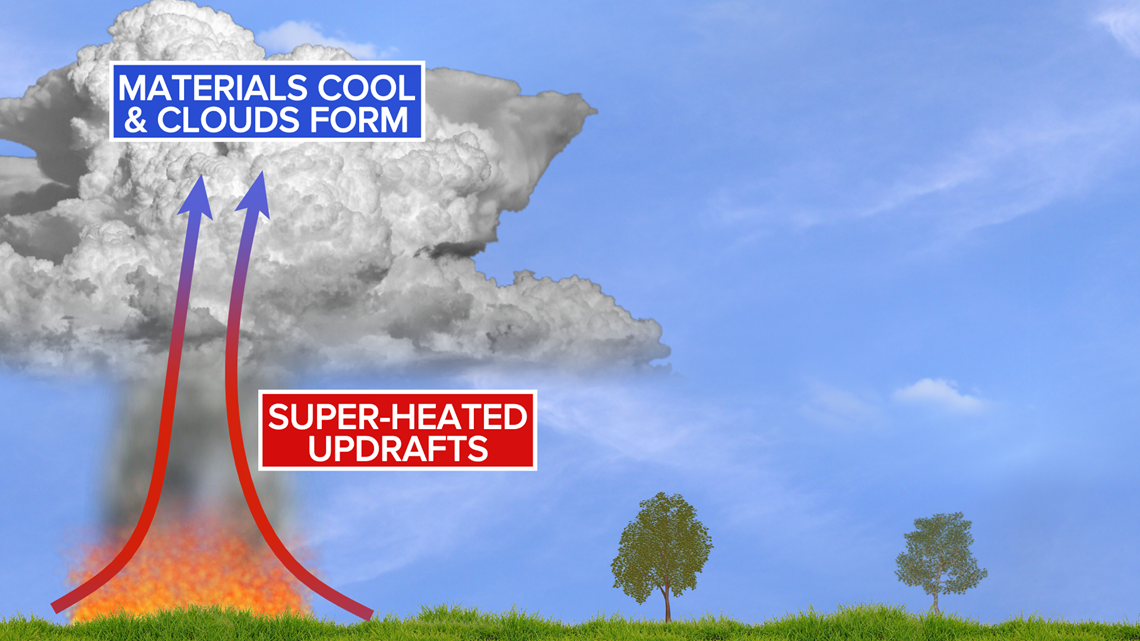 The rapidly rising motion and development of these clouds can not only produce rain, but also lightning and thunder. Where often times it is the weather that controls the fire, these huge fires begin to create their own weather and can even influence the weather hundreds if not thousands of miles away.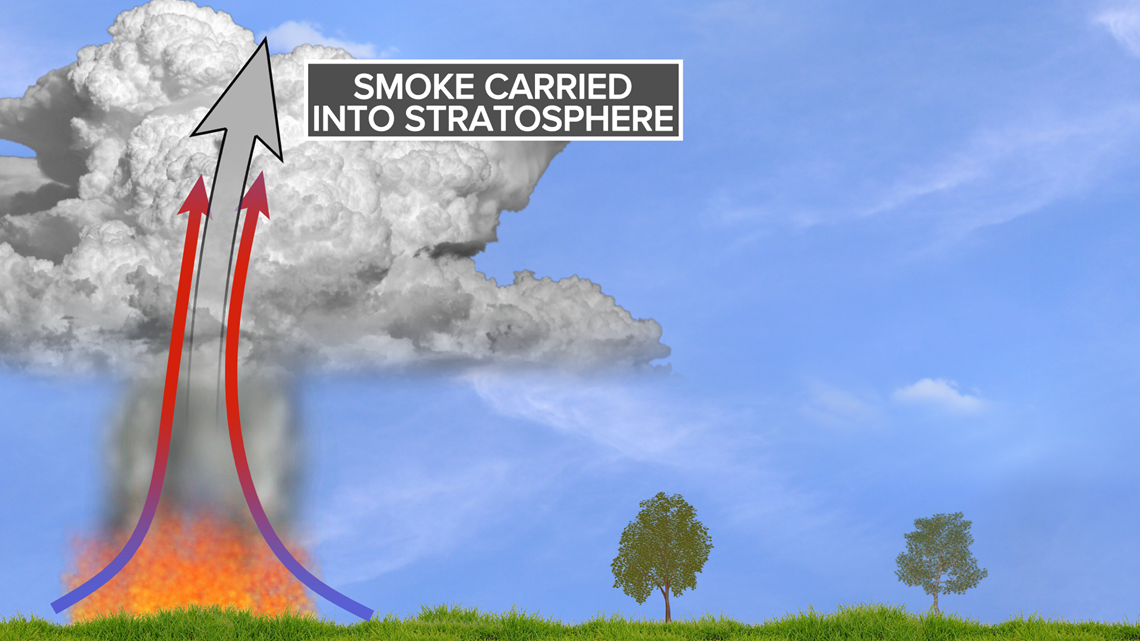 As these pyrocumulus clouds grow bigger, the updrafts create a direct channel to send the smoke from the fire below into the upper levels of the atmosphere and into the jet stream. If positioned correctly, the fast-moving winds of the jet stream can then carry the smoke across continents and even oceans to deliver smoky conditions to areas nowhere near where the fires are occurring.