ST. PETERSBURG, Fla. — It's widely believed the rubber tires of a car will protect you from a lightning strike.
It is the metal roof and shell of the vehicle that protects you, not the tires, the National Weather Service says. Upon hitting the car, the bolt travels through the metal frame and into the ground.
Unfortunately, a motorcycle offers no such protection, with the most recent incident involving a 45-year-old man who was struck by lightning and killed in Ormond Beach, Florida. The Florida Highway Patrol said the bolt struck his helmet, causing it to shatter and the rider veered off the road.
The frame of the car itself creates something known as a Faraday cage, named after the 19th-century scientist Michael Faraday, that blocks the electric charge from reaching the passenger cabin.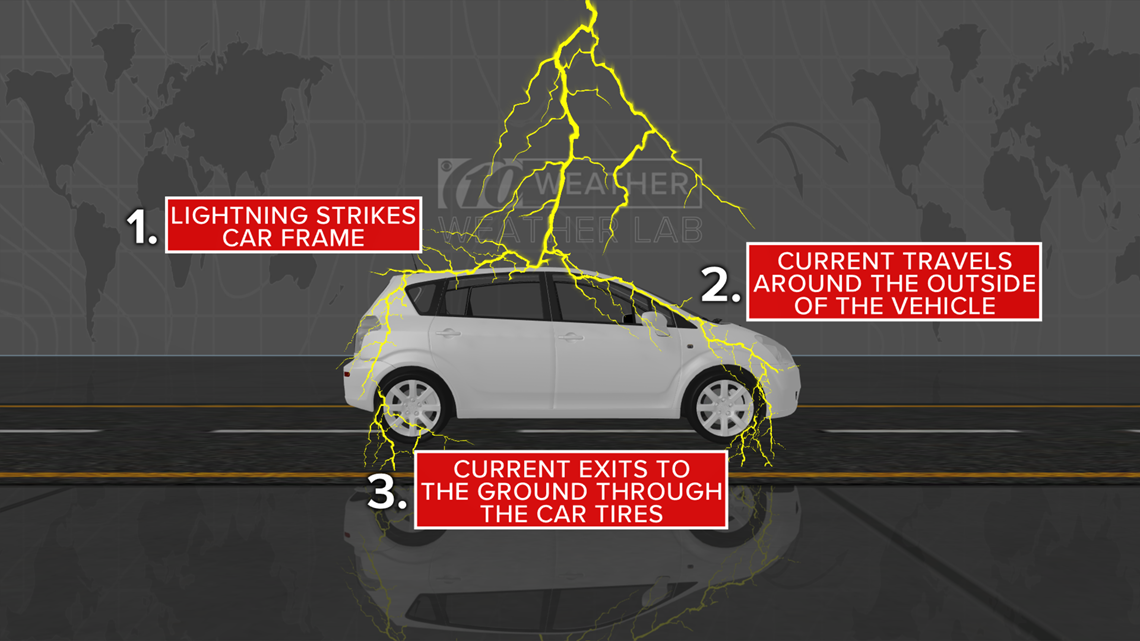 This cage of sorts isn't something provided by motorcycles, bicycles, convertibles and vehicles with fiberglass shells.
Since 2006, NOAA said there have been 10 lightning-related fatalities involving motorcycles in the U.S. It includes whether someone was riding or they were pulled off to the side of the road.
What other people are reading right now: