ST. PETERSBURG, Fla. — A couple of thunderstorms turned strong to even severe Saturday afternoon as energy from Tropical Storm Cristobal pushed into the Tampa Bay area.
While there was a tornado threat for much of the day, that has largely passed by.
All earlier tornado warnings, including those for Citrus, Hillsborough, Pinellas and Polk counties, have been canceled or allowed to expire.
Power outages have been reported across the area: Duke Energy says more than 90 customers are without power in Pinellas County, with more than 2,700 TECO customers are in the dark in Hillsborough County.
A tornado-warned storm -- although no tornado has yet to be confirmed -- brought down a tree in Clearwater earlier this evening.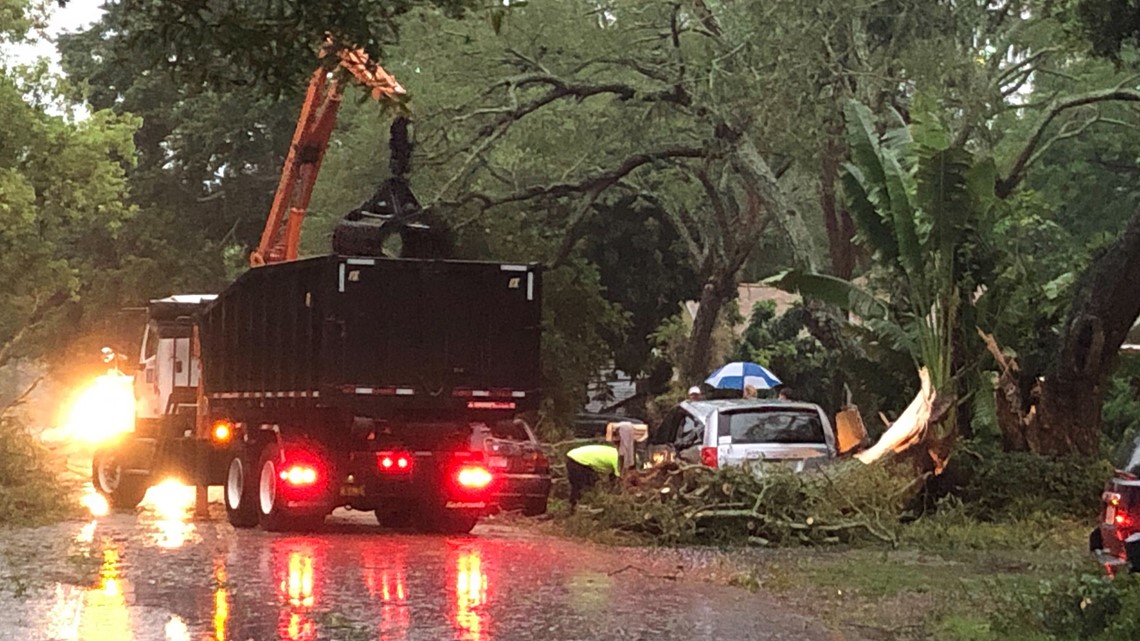 The Storm Prediction Center was monitoring Tampa Bay and most of South Florida for a possible watch. This meant conditions were favorable for additional strong to severe weather, especially in areas that were able to clear out and see some sunshine.
That allows the atmosphere to destabilize and allow for the development of more storms.
Regardless of any pop-up storms, Tropical Storm Cristobal situated in the middle of the Gulf of Mexico is expected to send in a few waves of showers and thunderstorms into our area.
What other people are reading right now: