ST. PETERSBURG, Fla. — It's looking increasingly likely Florida will be on the tail end of a multi-day severe weather event with all forms of bumpy weather possible, including tornadoes.
Tampa Bay and parts of Georgia have been placed under a tornado watch until 4 p.m. Friday.
The atmosphere is primed for some showers and thunderstorms to break out ahead and along our next cold front. You can probably feel it in the air, with ample heat and humidity.
The Storm Prediction Center has expressed a good deal of confidence about severe weather come Friday, placing much of the state under a marginal to enhanced risk. All types of active weather are possible, including waterspouts in the Gulf of Mexico, tornadoes, damaging winds and hail.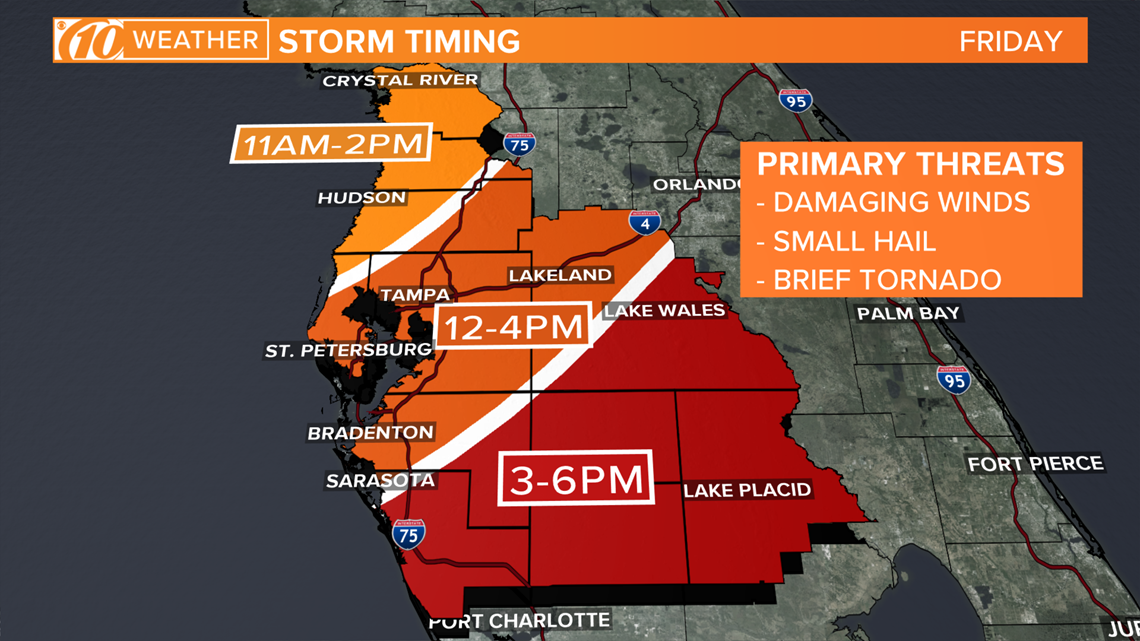 Severe weather timing
The main American weather model, the GFS, has been consistent in recent days showing a line of showers and storms approaching the Florida Gulf Coast by midday Friday at the earliest.
Expect activity to first roll into Citrus and Hernando counties northward first, then into parts of Tampa Bay and points south thereafter.
The storms are expected to roll inland during the early afternoon at the earliest into Tampa Bay.
Another model, the NAM, has a similar line of thunderstorms approaching at about the same timeframe.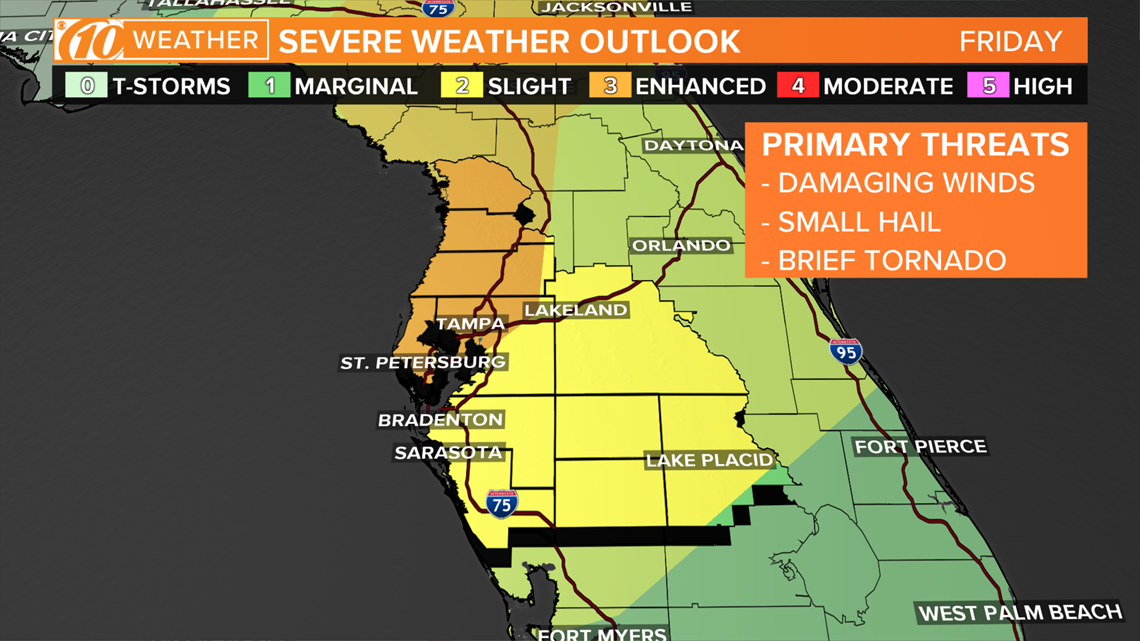 Severe weather impacts
The Tampa Bay region is under an enhanced risk for severe thunderstorms on Friday. The risk exists along the Nature Coast into parts of the Carolinas where ingredients for severe storms are greater.
It's not out of the question a few storms could get their act together and be on the stronger side in the Sunshine State. Before the line of storms impact land, a few could spawn waterspouts over the gulf.
A tornado risk exists over land, as well, but the threat might transition to more of a straight-line damaging wind risk into inland Florida. Hail could be possible, too.
And then there's the water risk: Expect heavy rainfall that could spur minor flooding in spots, and stiff winds out of the south-southwest could create some coastal flooding.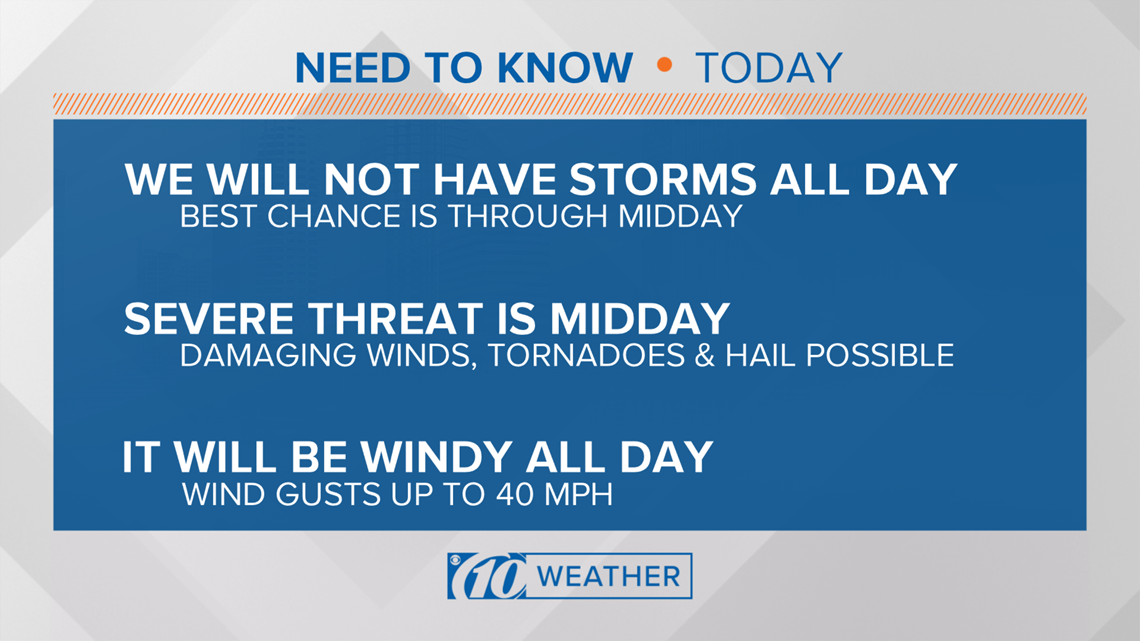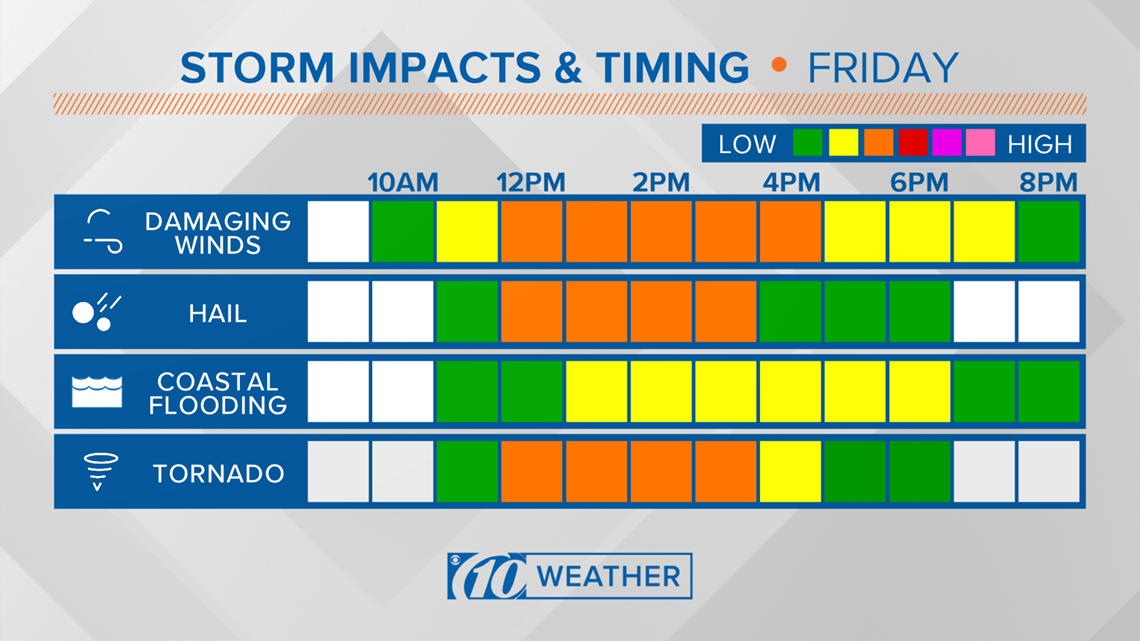 What other people are reading right now: