Tornado warnings and severe thunderstorm warnings were being issued throughout Tampa Bay Thursday morning.
The tornado warnings issued from the National Weather Service have since expired.
Severe thunderstorm warnings have been issued for Manatee, Polk, Sarasota, Hillsborough, Hardee, DeSoto and Charlotte counties until 12:45 p.m.
A tornado watch until 4 p.m. has been canceled for Hillsborough, Sarasota, Manatee, Highlands, Polk and Pinellas counties.
Earlier tornado warnings for Hillsborough, Manatee, Sarasota, Hardee and DeSoto counties have since expired. The NWS confirmed a tornado touched down in Myakka City early Thursday morning.
Polk County Fire Rescue crews said one person was injured from storm damage. NWS said a roof on a home was damaged in Crooked Lake Park.
Full forecast: Click or tap here
Tornado touches down in Manatee County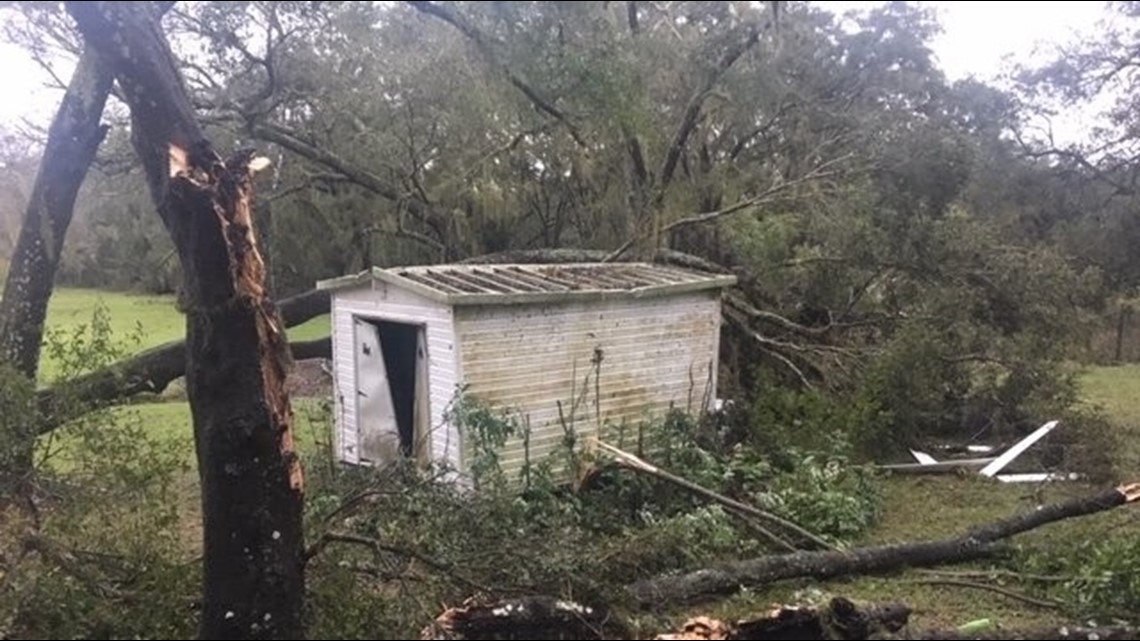 The threat for severe weather and more heavy rain continues through the afternoon. There is also a flood watch in the area.
Numerous events around Tampa Bay have been canceled due to inclement weather, including Busch Gardens and the Holiday Lights in Largo Central Park.
A strong line of storms is expected to move across the Florida Peninsula from early to mid-afternoon. Damaging winds, a few tornadoes and even some hail are possible. The threat for severe weather will be highest from 10 a.m. to 4 p.m.
Rainfall totals will range from 2-4 inches with higher totals possible in localized areas. A flood watch is in effect for the entire Bay area.
WTSP meteorologists on Facebook: Bobby Deskins, Grant Gilmore, Ashley Batey, Ric Kearbey
WTSP meteorologists on Twitter: Bobby Deskins, Grant Gilmore, Ashley Batey, Ric Kearbey
Stay up to date with the weather with our free WTSP app