MADEIRA BEACH, Fla. — Winds from a Friday afternoon storm tore off the roof of a sunroom in Madeira Beach and sent it flying into a neighbor's yard. In-home surveillance cameras captured the moment just before it happened.
You see the sunroom start to lift off the ground before the camera cuts out.
"I literally saw it fly like a kite over the top of the house," neighbor Brian Rochowicz said.
Rochowicz was out working on his boat next door when he says a wall of wind and rain made its way toward the Madeira Beach neighborhood.
"I've just never seen it come that fast that hard. Hurricane force winds within 30 seconds," he explained. "Then, it was gone."
Part of the roof landed in a yard across the street. Another chunk got stuck 40 feet high in a tree. Nobody was home, and nobody was hurt.
Rochowicz helped his neighbor who's out of town clean up the mess, and crews worked through the evening to get power back.
Severe winds blow through Tampa Bay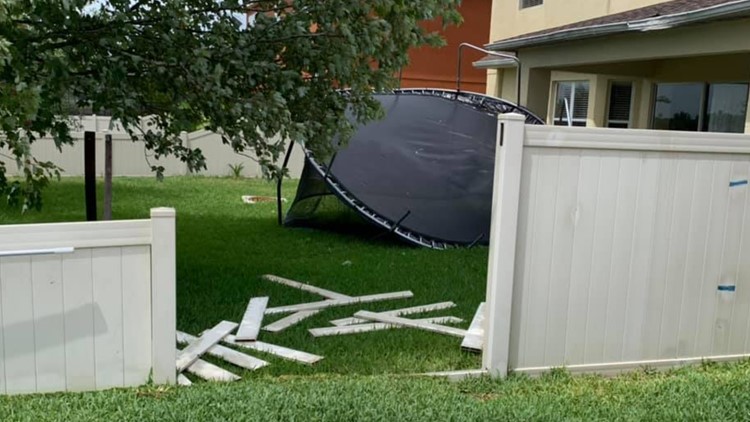 What other people are reading right now: