ST. PETERSBURG, Fla. — With a very moist air mass in place over the state, we can expect to see shower and thunderstorm activity continue through the upcoming work week.
The tropical flow of moisture over Florida will soon give us an early preview of the rainy season ahead, with high rain chances in the forecast every day this coming week.
With a continued push of tropical moisture surging into the Sunshine State, combined with some upper-level energy overhead, storms could drop 1-4 inches of rain across a wide area. Some isolated locations may even receive between 6-8 inches of rain.
This intense rainfall in a short period of time could result in some flash flooding and/or ponding. It will be important to remain weather-aware when heading out as urban and poorly drained areas may see flooding.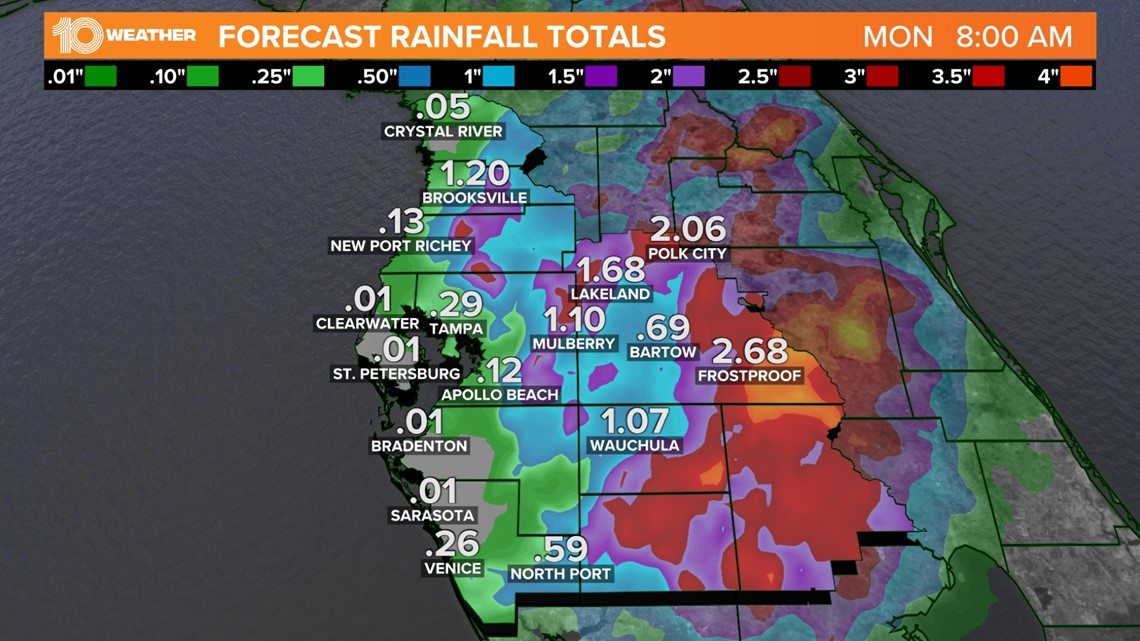 Rainfall chances are forecast to max out around 50 percent on Thursday. Thereafter, the tropical moisture will remain in place with just afternoon heat and the sea breeze providing a 30-50 percent chance of rain each afternoon.
You'll notice in the graphic above that many locations have a good shot at seeing showers and thunderstorm activity.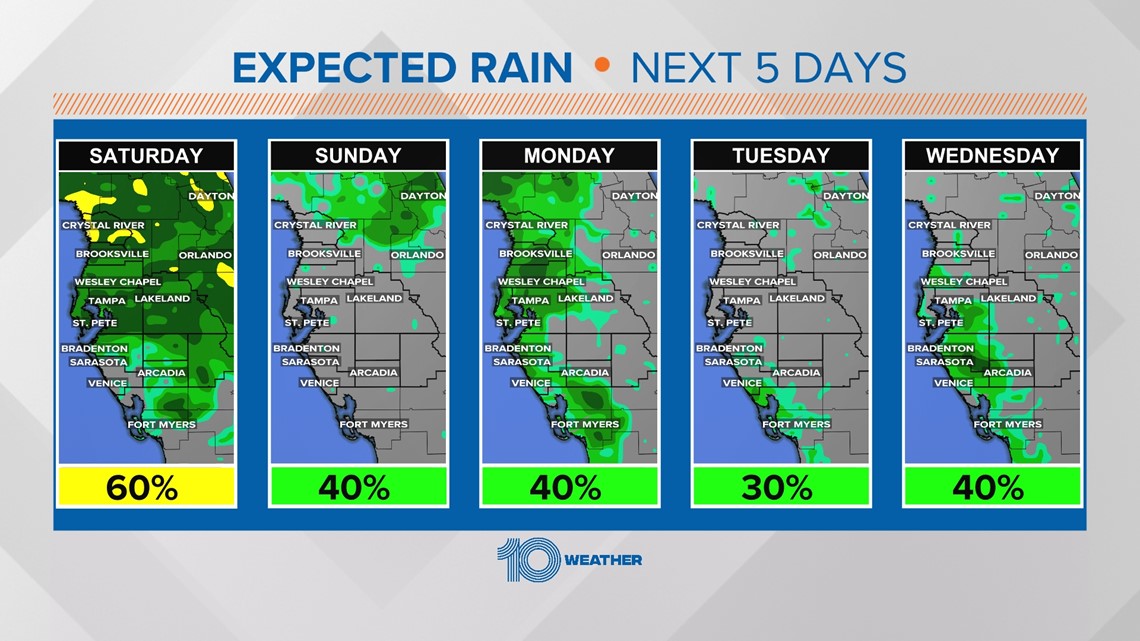 The Tampa Bay area's rainy season typically starts around May 25. It's not an exact date but it does mark the time period when conditions become favorable for near-daily afternoon showers and thunderstorms.