The National Hurricane Center (NHC) continues to track Invest 93-L Wednesday evening as it approaches the Lesser Antilles.
The disturbance is producing a large area of disorganized showers and thunderstorms, mainly to the east of its center. Strong upper-level winds are expected to inhibit significant development while the system moves west-northwestward over the next couple of days.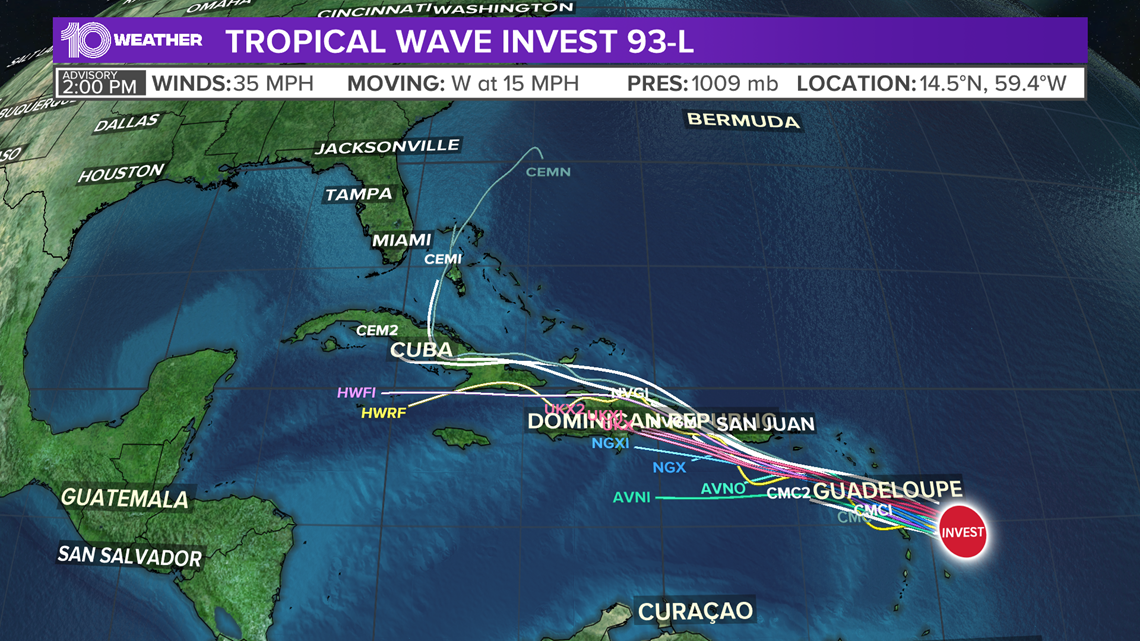 The NHC dropped its odds of development, over the next five days, to just 10-percent Wednesday. Regardless of development, the system could produce locally heavy rainfall across portions of the central and northern Lesser Antilles Wednesday, the Virgin Islands and Puerto Rico on Thursday, and Hispaniola on Friday.
While Invest 93-L does not have a good chance of development over the next five days, it still closely monitored as sine forecast models suggest it could have another opportunity to develop in the western Caribbean next week.
Colorado State University, which issues two-week forecasts, calls for above-normal Atlantic hurricane activity for the last two weeks of October. Large-scale atmospheric conditions will generally favor tropical cyclone activity in the Caribbean and potentially the Gulf of Mexico, primarily during week two.
Hurricane season continues after that period, concluding on November 30.
What other people are reading right now: