ST. PETERSBURG, Fla. — A disturbance in the Bay of Campeche, named Invest 92-L for now, has been given an 90-percent chance of tropical development within the next five days.
The National Hurricane Center (NHC) increased the odds again Wednesday morning, now giving it near-certain odds of tropical development.
If a tropical storm develops, it will be named Tropical Storm Claudette.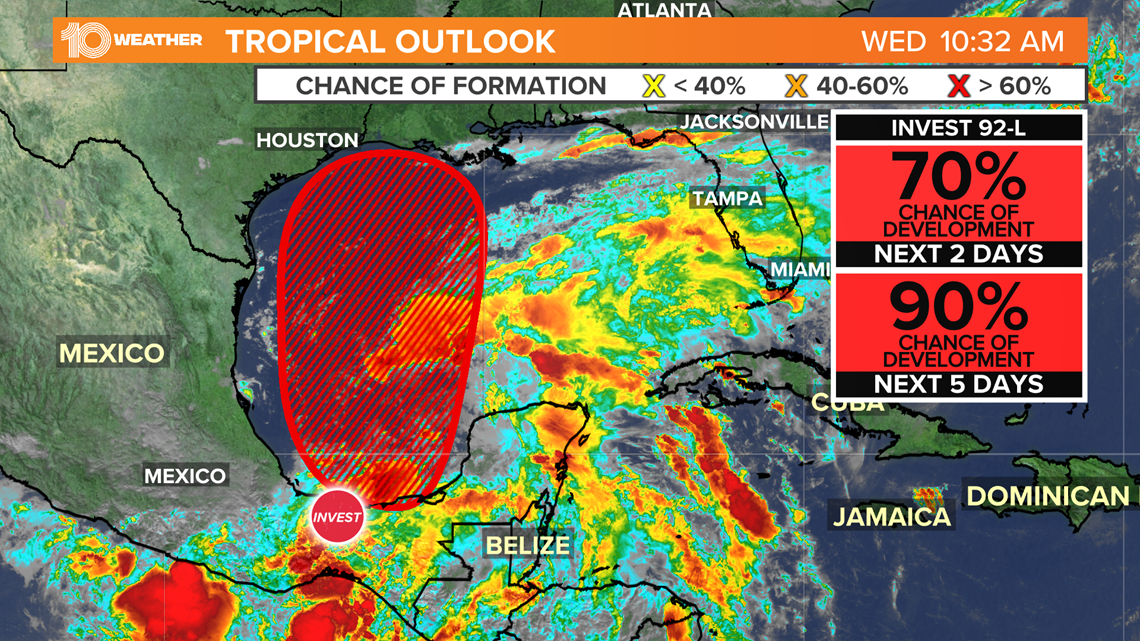 Showers and thunderstorms over the Bay of Campeche are associated with a broad low-pressure area, the NHC said. It adds that the system will move very little Wednesday but will begin to move north by Thursday.
The latest model trends eventually bring the tropical system toward Texas and Louisiana for a Saturday morning landfall, bringing wind and heavy rain.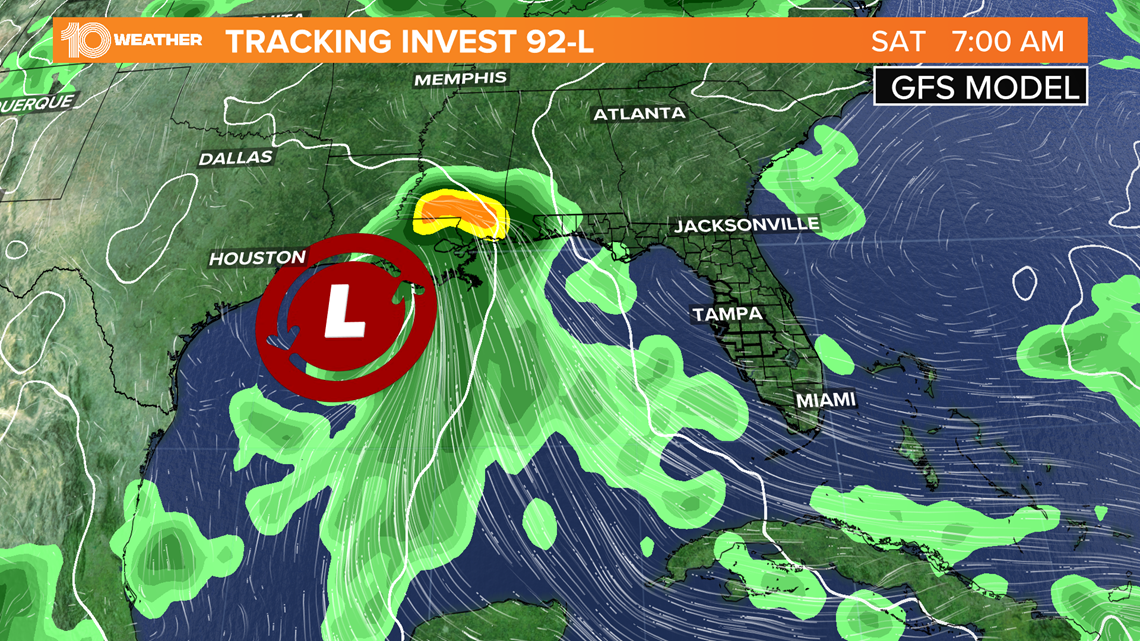 At this time, Invest 92-L does not appear to be a threat to Florida.
The NHC has been busy this week tracking three disturbances: Tropical Storm Bill, Invest 92-L and Invest 94-L off the African coast in the eastern Atlantic. Invest 94-L, however, now is given a 0-percent chance of development.
Tropical Storm Bill became extratropical and is no longer being tracked by the NHC, as it moves into colder water in the northern Atlantic Ocean.
Experts say 2021 is expected to be another busy hurricane season. The NHC predicts 13 to 20 named storms, with 6 to 10 of them hurricanes and 3 to 5 reaching Category 3 strength or higher.
This would make it an above-average season for the sixth consecutive year.
Last year, 2020 produced the most named storms ever recorded, with 30.
This broke the previous record of 28 which was set in 2005. Records date back to 1851.
The Atlantic hurricane season runs from June 1 through Nov. 30.
10 Tampa Bay is your Hurricane Headquarters and will continue to keep you updated with the latest forecast and anything else you need to know relating to the tropics.
What other people are reading right now: