ST. PETERSBURG, Fla. — The tropics are brewing: Andrea has become the first named storm even before the official June 1 start of the 2019 Atlantic hurricane season.
The National Hurricane Center and the 10Weather team are monitoring an area of disturbed weather several hundred miles southwest of Bermuda -- away from Florida.
New data from the NOAA Hurricane Hunters found the system has developed enough to become Subtropical Storm Andrea. It is a 40-mph storm moving north at 14 mph, the NHC said.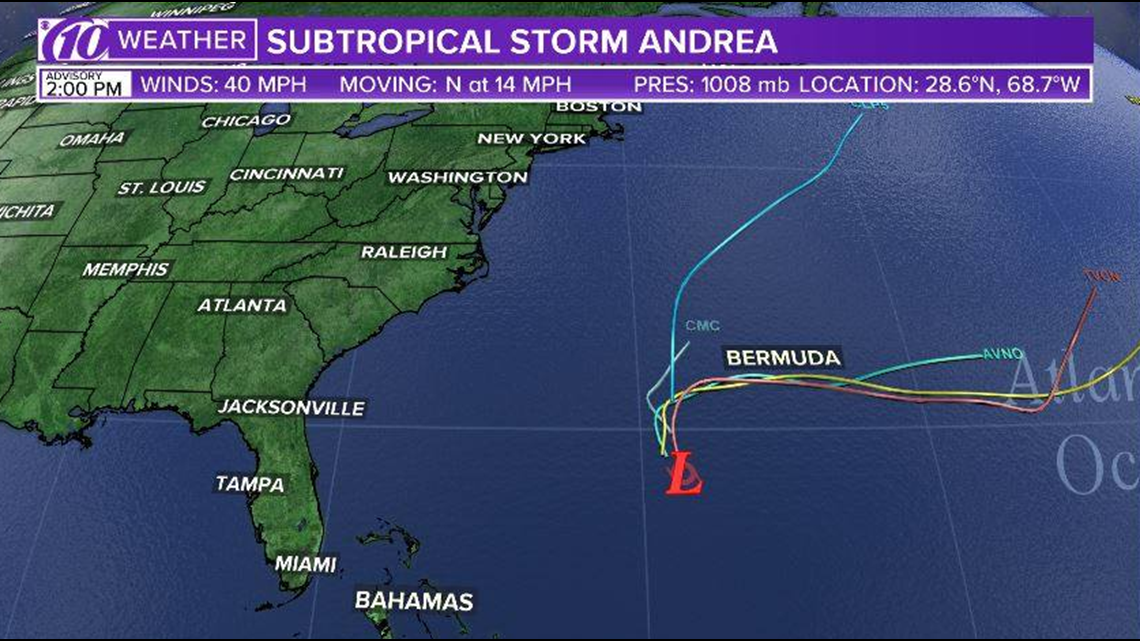 This area of weather is forecast to get wrapped up in a cold front and be pushed off to the north-northeast.
Florida and the East Coast will not be threatened by this system, however, Bermuda could be in for some gusty, rainy weather.
What other people are reading right now: