ST. PETERSBURG, Fla. — As of 2 p.m. Thursday, the National Hurricane Center further increased the odds of tropical development on a disturbance in the Gulf of Mexico — designated as Invest 91-L — to 70%.
The odds were only 20-50% previously, but the low pressure has become better organized.
In the last few days, Invest 91-L has been drifting north in the Gulf but is now expected to turn south. Over the next 24 to 48 hours, conditions will be somewhat favorable for development.
Once we reach the weekend, that will not be the case as the system will then weaken and move to the east into early next week.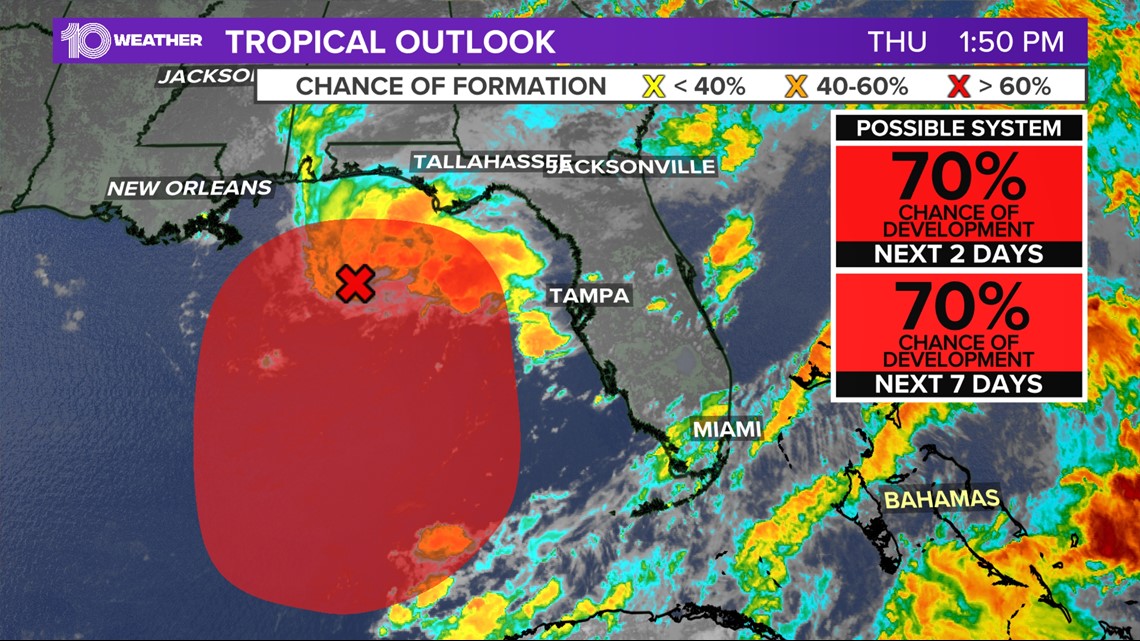 A short-lived tropical depression is what the National Hurricane Center will be looking for. Does this matter? No. Whether the system turns into a tropical system or not, it will bring the same impact to Florida.
No storm surge, no strong winds — only heavy rainfall, which will continue to improve drought conditions.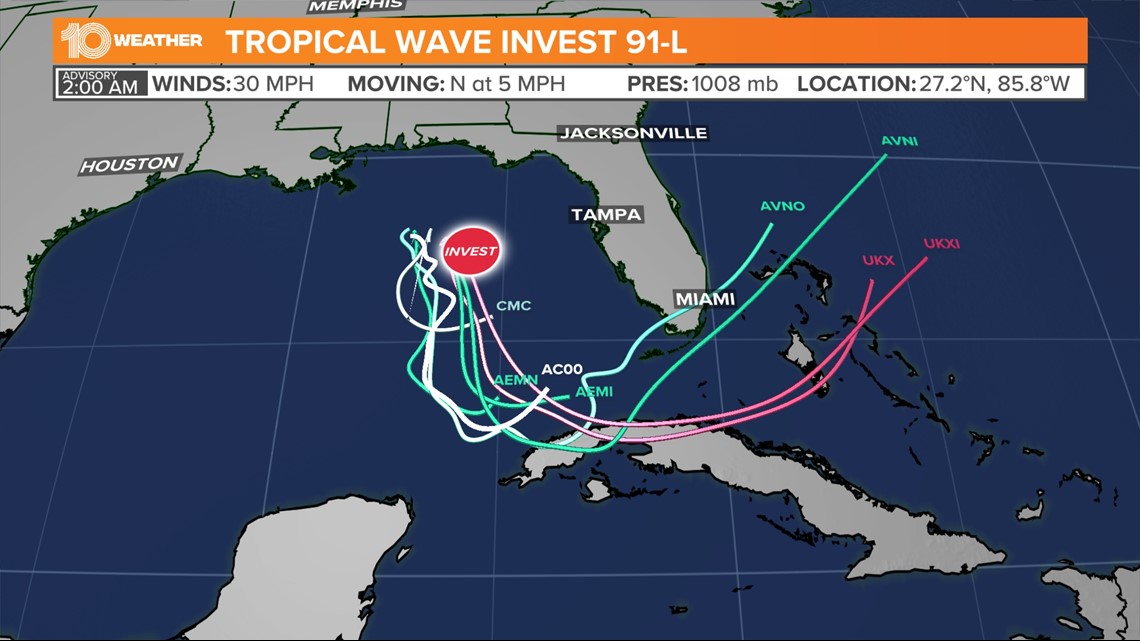 Tampa Bay-area drought conditions have already started to improve. The extreme drought has now been downgraded to a severe drought across west-central Florida. We are still over 5 inches below average for the year, but this is still much better than the 7-plus inches below average we were at a few weeks ago, hence the improvement.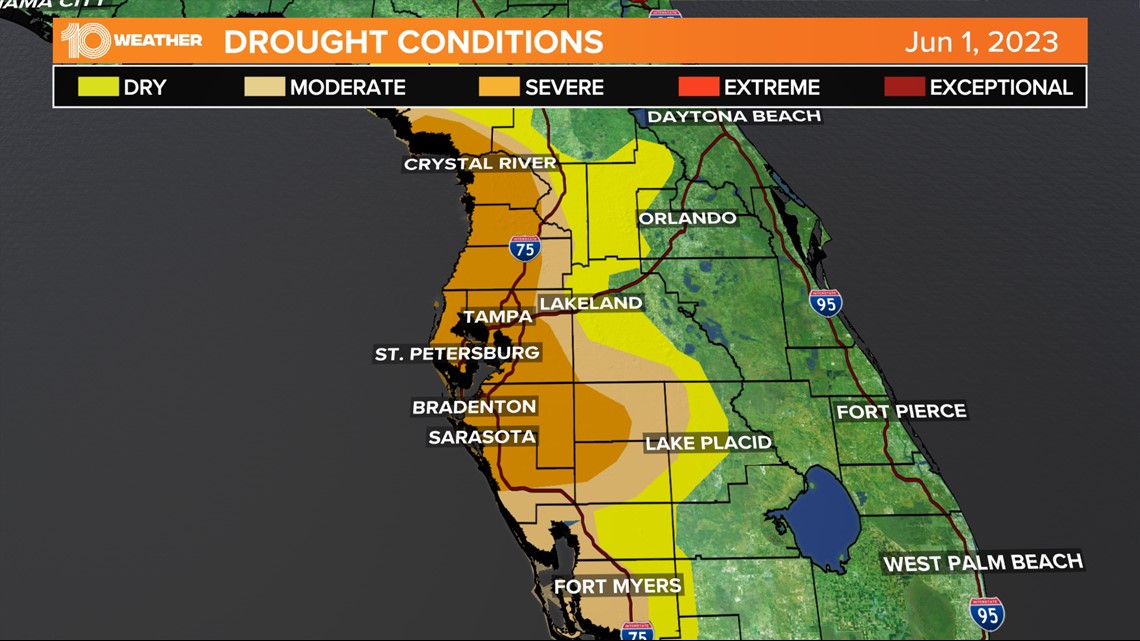 Too much rainfall at once is also not a good thing. Some areas, mainly south of Interstate 4, picked up several inches of rain in a short period of time, leading to some localized street flooding. If storms move over the same areas, more flooding will be possible.
The low chance for a brief waterspout or tornado is also possible.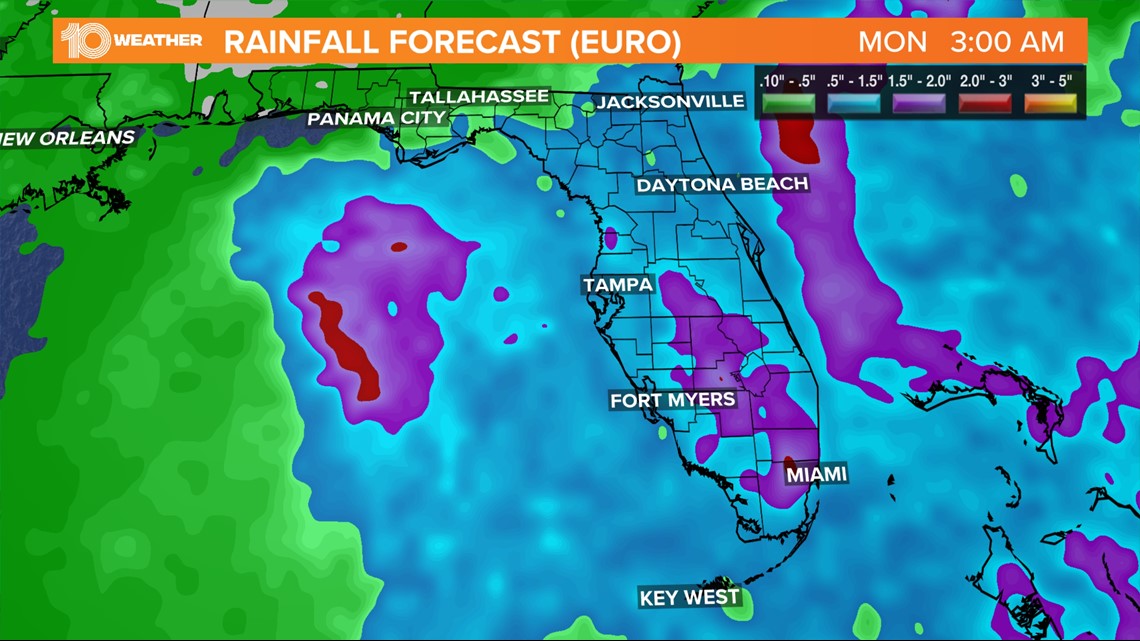 The highest rain chances with this disturbance will be Thursday and Friday with afternoon showers and storms being likely. Rain chances will drop to scattered for the weekend with drier weather heading into next week.