ST. PETERSBURG, Fla. — The official start to the 2023 Atlantic hurricane season is just days away and, just about on cue, there's a system we're keeping an eye on in the Gulf of Mexico.
An area of disturbed weather has a 10% chance of development over the next 48 hours and a 20% chance of formation in the next week, according to National Hurricane Center forecasters.
This area of showers and thunderstorms is associated with a surface-level low-pressure system that's interacting with another upper-level system. Over time, it's possible the area could become more organized.
But again, environmental conditions appear only marginally favorable for development over the next several days as it meanders in the eastern Gulf of Mexico.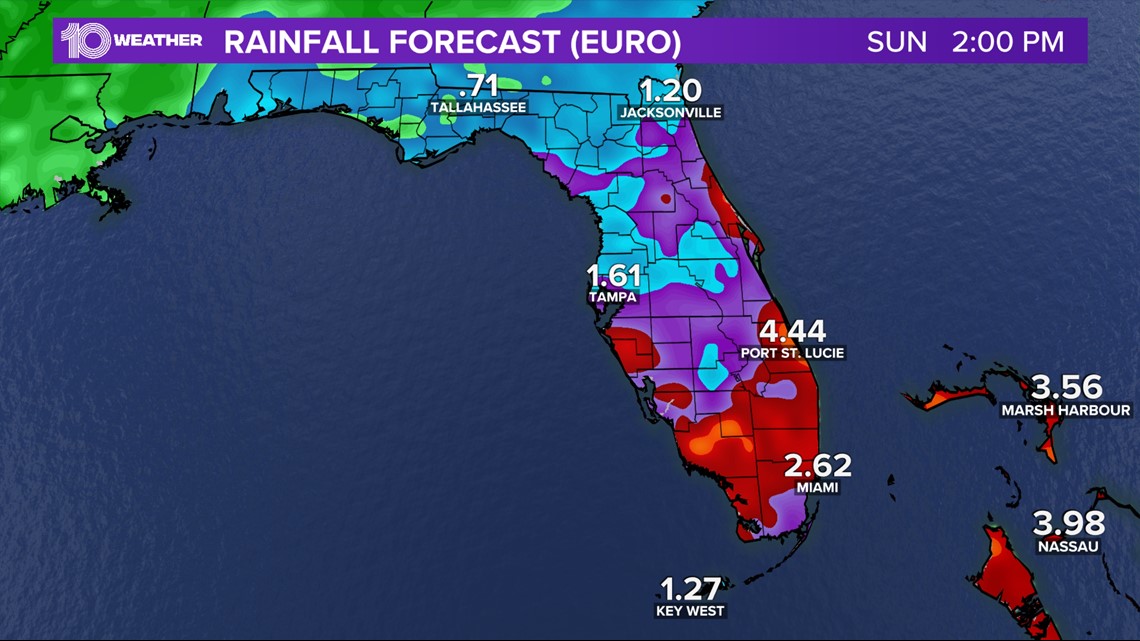 Make sure to keep checking back for updates on-air and online. Regardless of development, you can expect heavy rainfall here at home with an increased flood potential.
Take a look at just one computer model forecast through Sunday afternoon — you'll see a good amount of rainfall is expected across the state, with higher amounts farther south.
NOAA is forecasting 12-17 named storms, 5-9 hurricanes and 1-4 major hurricanes for the upcoming hurricane season. An average season would bring 14 named storms, 7 hurricanes and 3 major hurricanes.