ST. PETERSBURG, Fla. — In the week since Hurricane Ian slammed into Florida, the Atlantic continues to produce the potential for more tropical development.
While Tropical Depression Twelve will dissipate over the far eastern Atlantic over the next day or so, another tropical wave (Invest 91-L) is moving through the southern Caribbean along the coast of Venezuela.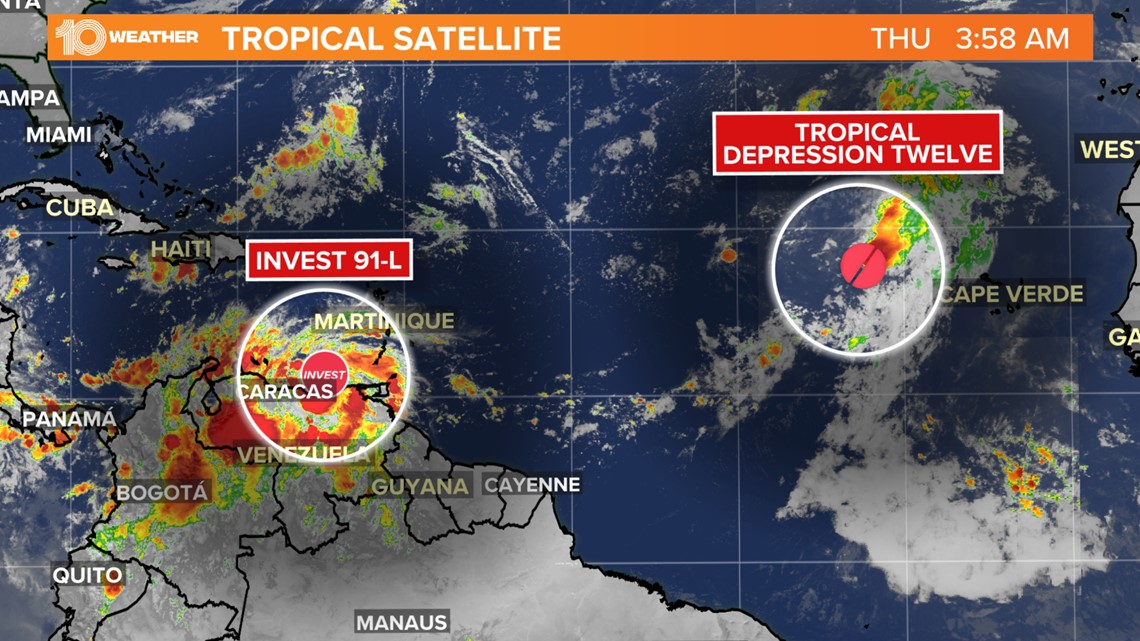 The broad area of low pressure associated with Invest 91-L continues to produce a large area of relatively disorganized showers and thunderstorms. The radar imagery from Barbados along with surface observations near the system indicates that it has not become any better organized since Wednesday.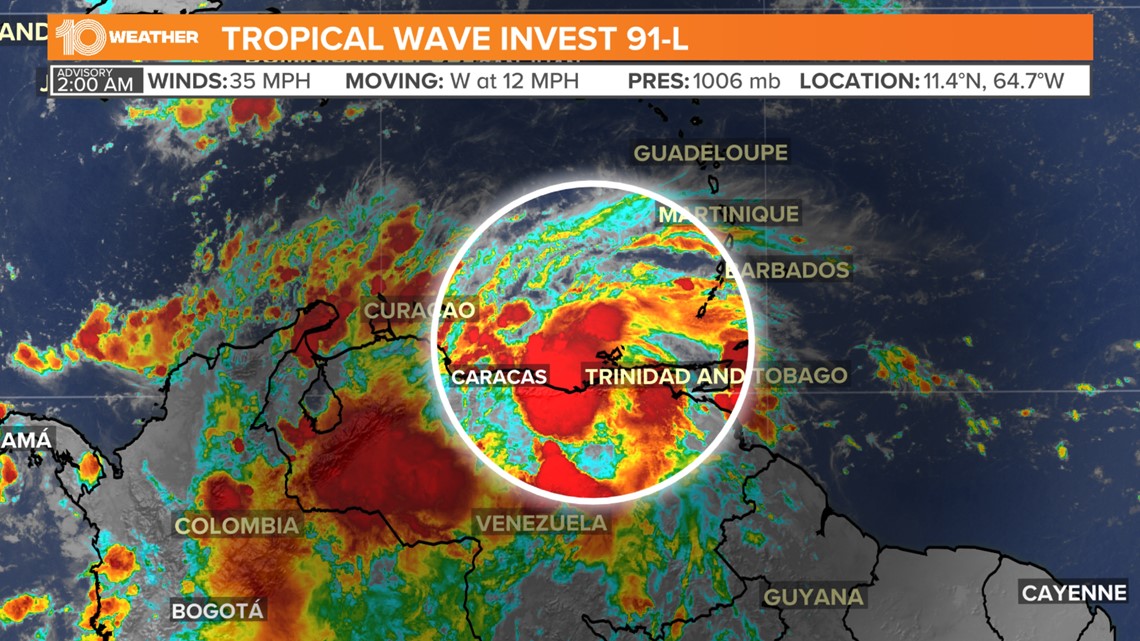 As the system continues to track west at around 15 mph across the southern Caribbean, conditions are expected to become more conducive for development. If the system can remain over water and not drift too far south over the land of South America, a tropical depression is likely to form over the next several days.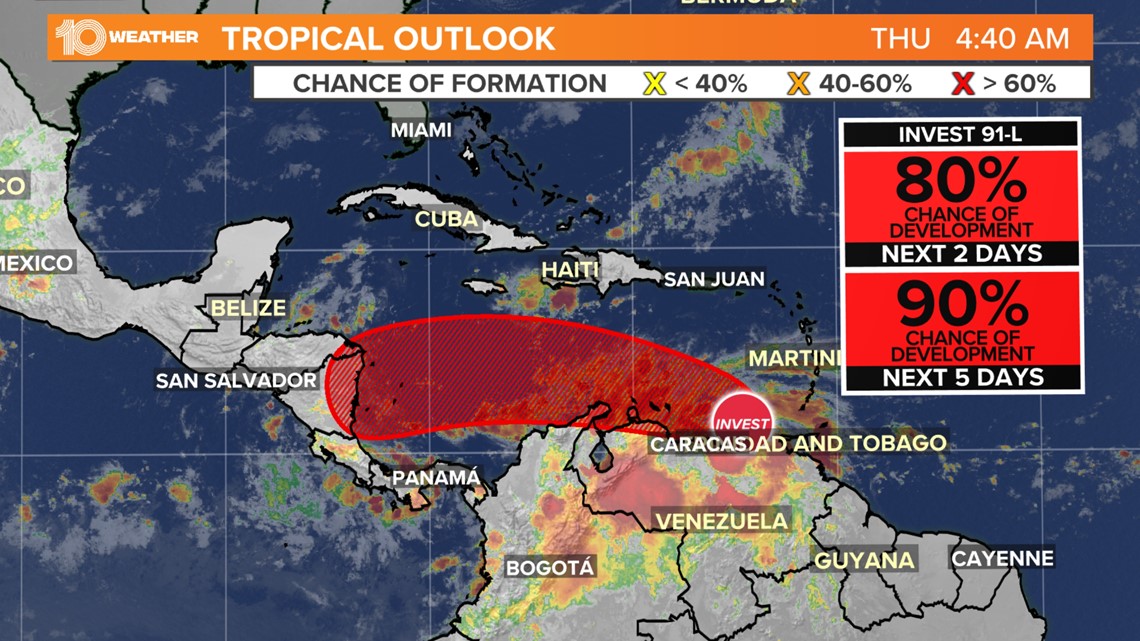 An Air Force Hurricane Hunter was flying through the system to see if any further development is occurring and to collect data to feed into future forecast models.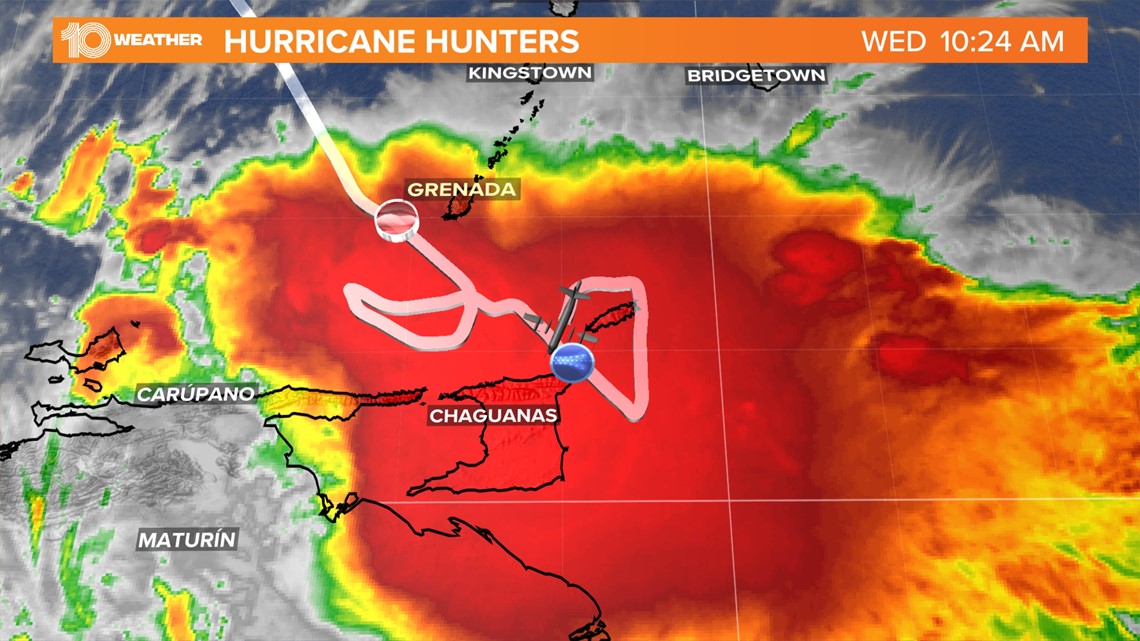 Regardless of development, heavy rainfall associated with this disturbance could produce localized flooding over portions of the southern Windward Islands, coastal Venezuela and the ABC Islands over the next few days.
Although there is significant uncertainty in the long-range track and intensity of Invest 91-L, the system is likely to become a tropical depression over the center of the western Caribbean by the latter part of the week — and interests in Central America should monitor the progress of this system.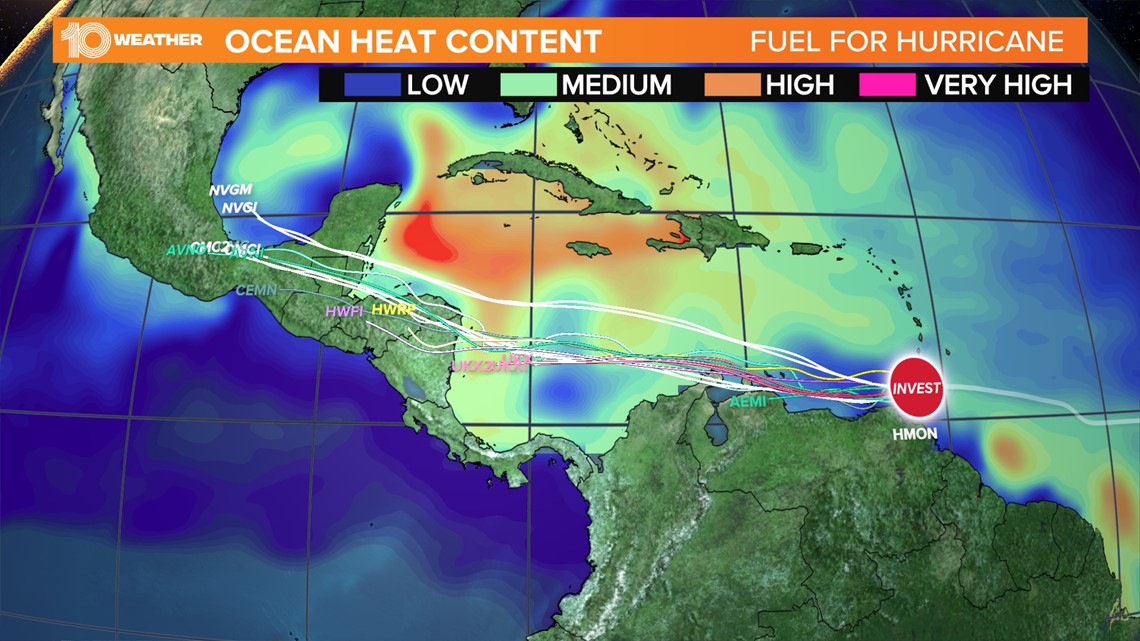 Several reliable forecast models not only develop the system into a tropical depression but also strengthen it to a hurricane before making landfall along the coast of Central America.
While there aren't any direct threats to the United States, this system still bears watching.