As Tropical Depression Twelve dissipates, Tropical Depression Thirteen is just starting to get organized near the ABC islands.
Tropical wave (Invest 91-L) organized Thursday night to become Tropical Depression Thirteen, according to the National Hurricane Center. There is no threat to the U.S.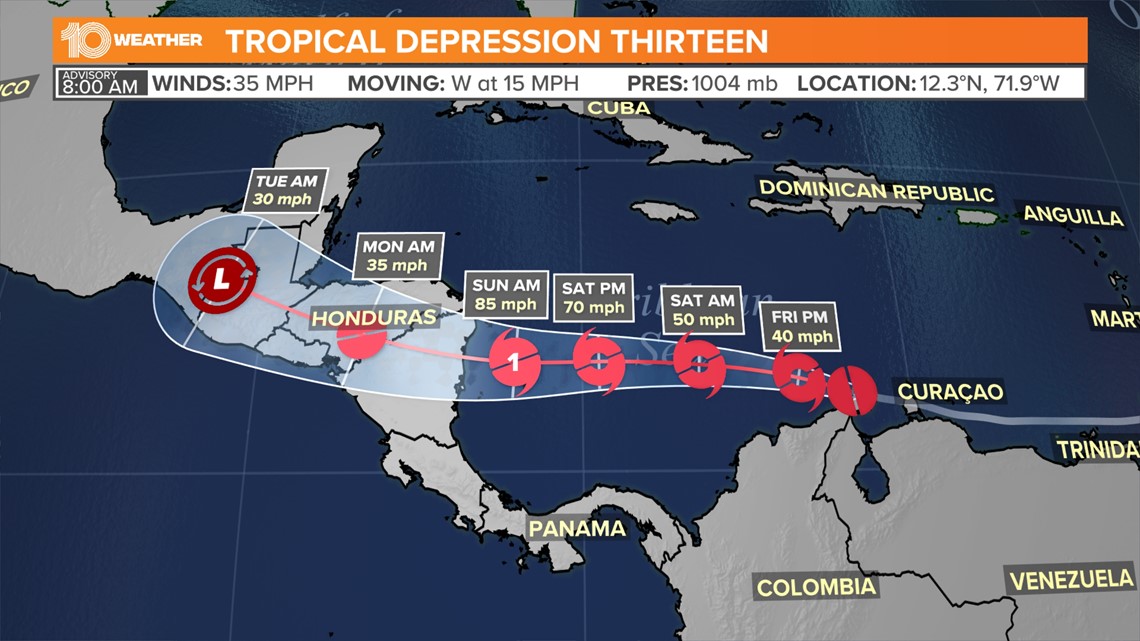 TD Thirteen is tracking near the ABC islands and along the coast of northwestern Venezuela. Heavy rain is expected across the ABC islands and portions of northern South America through Friday.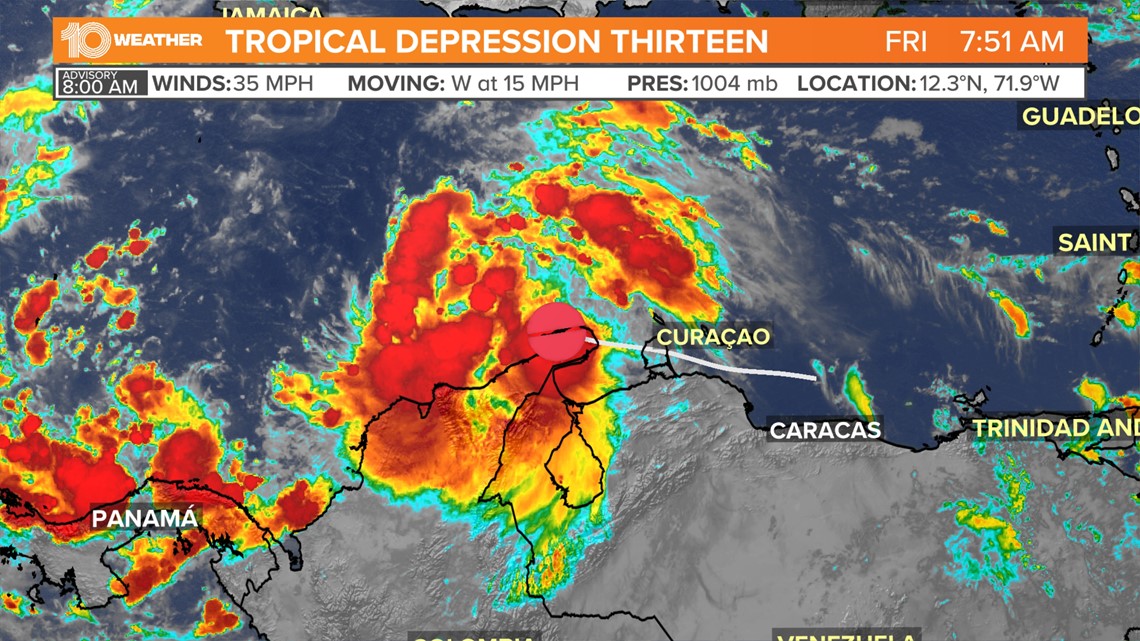 The depression is moving toward the west near 15 mph in a generally westward motion expected to continue through Sunday. Maximum sustained winds are near 35 mph with higher gusts.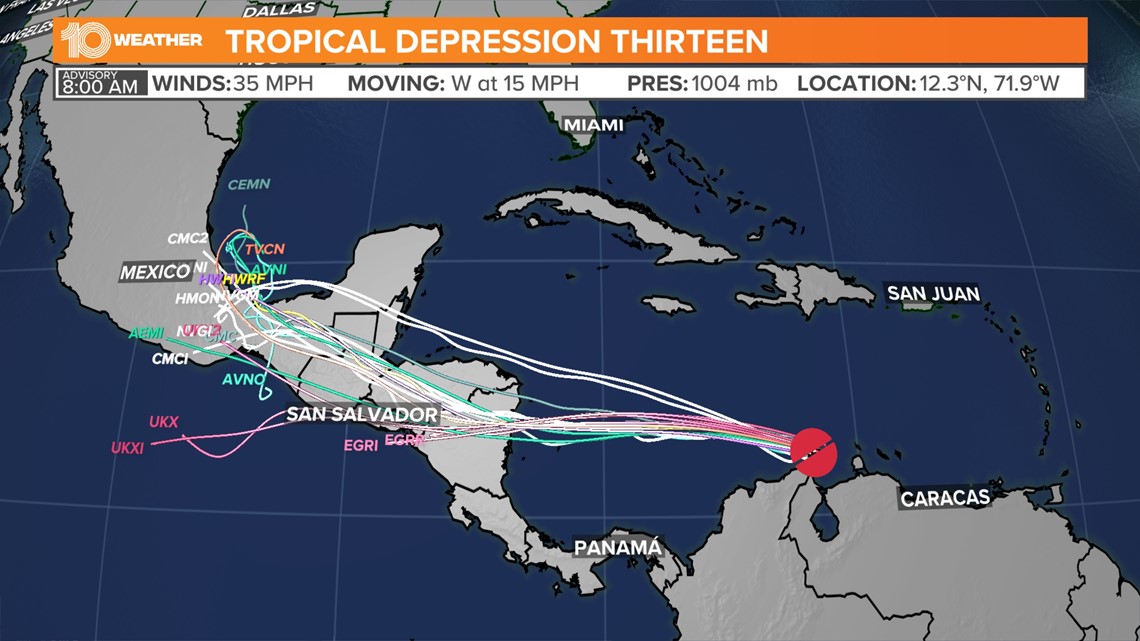 Gradual strengthening is expected which would allow the depression to become a tropical storm within the next 24 hours. Once this happens, the next name on the list is Julia.
Attention will then turn towards Central America. Tropical Depression Thirteen has the potential to become a hurricane by Saturday night into Sunday morning. It will then move towards Nicaragua late Sunday into Monday.