ST. PETERSBURG, Fla. -- Meteorologists keeping track of Subtropical Storm Alberto forecast a 100-percent chance of soggy buns if your holiday weekend involves any sort of outdoor grilling.
On Friday morning, the National Hurricane Center upgraded Invest 90-L to Subtropical Storm Alberto, the first named storm ahead of the official June 1 hurricane season. It still remains an unorganized mess as it meanders off Mexico's Yucatán Peninsula but is expected to churn northward into the Gulf of Mexico and approach Florida.
As of 7am, the storm had top winds at 40 miles per hour. It's located at 20.9N, 85.1W, which is 120 miles ENE of Cozumel and 70 miles south of the western tip of Cuba. It's moving north at 9 mph.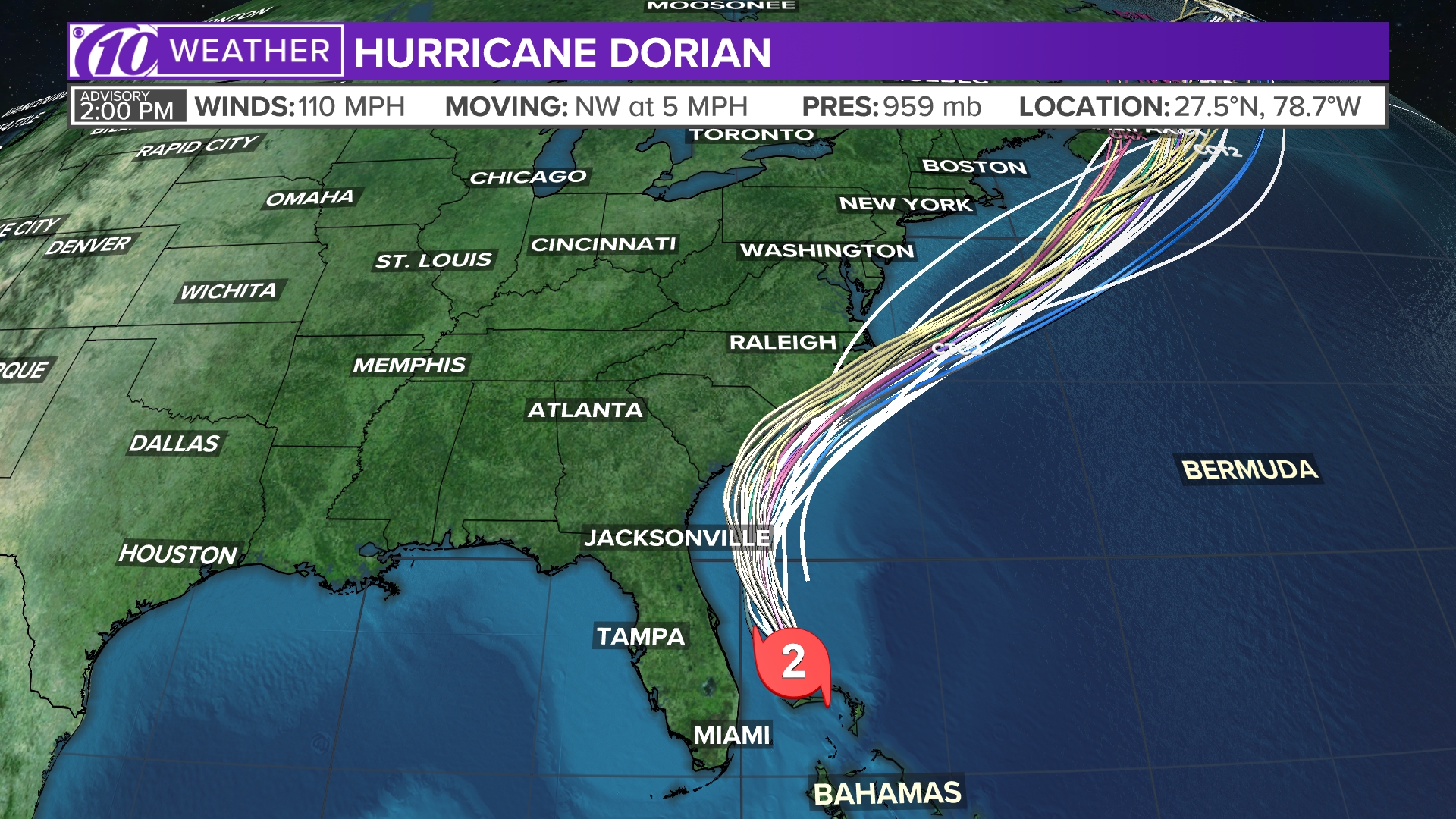 It cannot become better organized at this point as conditions in the western Caribbean Sea aren't favorable for development. The system is too close to land, and wind shear in the upper levels of the atmosphere are blowing thunderstorms away from the supposed center of the low-pressure system.
However, once Alberto gets into the Gulf, computer models suggest it strengthening into a stronger storm as it enters a more favorable environment.
The subtropical or tropical designation is given to a storm with winds in excess of 39 mph. For Alberto to be considered a "tropical" storm, relatively warm air must be contained within its center. Currently, that is not the case and is given the "subtropical" name.
Regardless of development, don't focus so much on where the "center" of the system will go. All of Florida will be on the eastern side of the storm, threatened most by heavy rainfall with a general 2-3 inches forecast.
Some areas under the heavier bands could receive up even more.