The National Oceanic and Atmospheric Administration (NOAA) updated its 2020 hurricane season forecast Thursday morning.
It's one of the most active seasonal forecasts that NOAA has produced in its 22-year history of hurricane outlooks.
The updated forecast call for 19-25 named storms, 7-11 hurricanes and 3-6 major hurricanes. This includes the 11 storms and two hurricanes we've already seen.
NOAA's previous forecast predicted a total of 13-19 named storms, 6-10 hurricanes and 3-6 major hurricanes.
An average season typically brings 12.1 named storms, 6.4 hurricanes and 2.7 major hurricanes
Historically, we typically see our peak storm season in August, September and October with a statistical peak of September 10. As we get into late October, we usually see a significant decrease in activity. However, the hurricane season continues until November 30.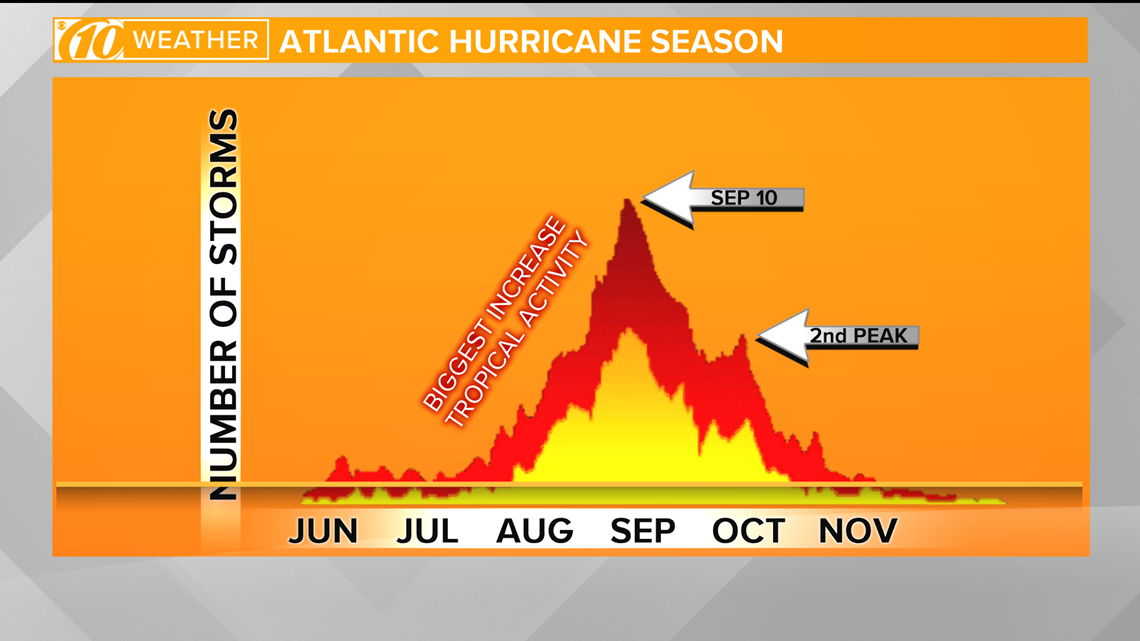 Despite today's increased forecast, the tropics are currently very quiet and are expected to remain that way over the next week to 10 days or so.
Wednesday, Colorado State University (CSU) updated its 2020 hurricane season, calling for 24 named storms and 12 hurricanes.
As is the case with all hurricane seasons, coastal residents are reminded that it only takes one hurricane making landfall to make it an active season for them. They should prepare the same for every season, regardless of how much activity is predicted.