ST. PETERSBURG, Fla. — Tropical Depression Nine is expected to gradually strengthen as it continues to move in the Caribbean, according to the National Hurricane Center. The depression developed early Friday morning from Invest 98-L.
As of the 8 p.m. Friday advisory, TD 9 currently has maximum sustained winds of 35 mph and is about 410 miles east-southeast of Kingston, Jamaica. It's currently moving west-northwest at 15 mph.
Some watches have been issued by the NHC, including:
The depression is expected to reach tropical storm strength by Friday evening, according to the NHC. When it reaches tropical storm strength, it will be named; the next name on this season's list is Ian.
From there, the storm is anticipated to slowly strengthen over the next day or so. Then, on Sunday and Monday, more significant intensification is forecast, including into a hurricane.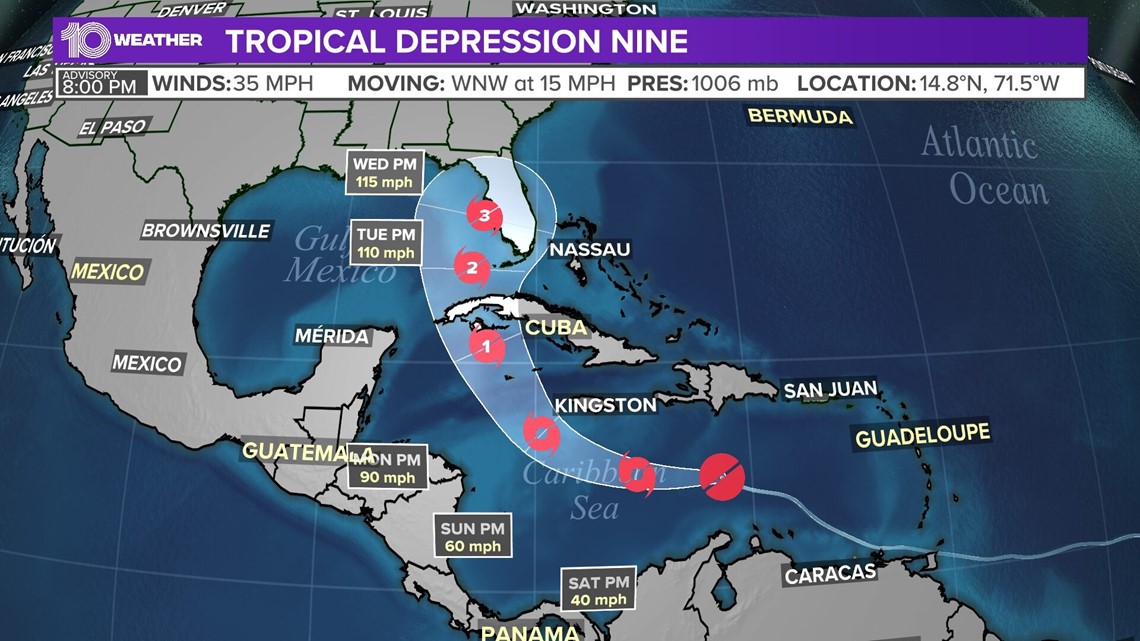 The system will then enter a more favorable environment as it passes by Jamaica and moves into the western Caribbean. This is when TD Nine is expected to strengthen into a hurricane as it turns north toward Cuba.
The cone of uncertainty then extends north to cover most of the Florida peninsula. This includes the Tampa Bay area. Models still have a large spread in possible tracks.
Depending on the track and timing, conditions will likely go downhill throughout Tuesday into Wednesday.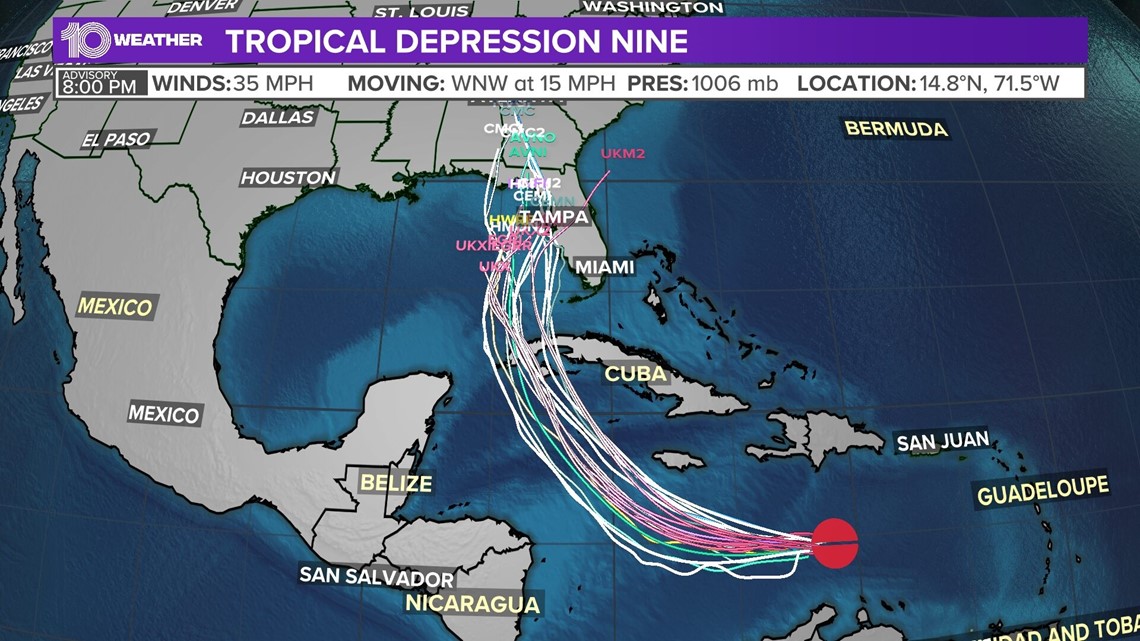 Everyone living near the Gulf coast should be keeping a close eye on Tropical Depression Nine. Make sure you have your plan in place and hurricane kit ready to go if this storm moves towards your area.
Check out our full list of hurricane hacks here.