ST. PETERSBURG, Fla. — A tropical depression bubbling in the Bahamas is forecast to become a heavy rainmaker for parts of east Florida in the coming days.
Tropical Depression Three is a 30-mph cyclone located about 65 miles southeast of West Palm Beach, according to the National Hurricane Center's 11 p.m. Monday advisory.
It is moving northwest at 10 mph. The NHC and 10News meteorologists expect the system to remain just offshore of Florida's east coast, and it could dump 1-3 inches of rain across the region.
RELATED: Tropical Depression Three: Track the tropical cyclone, see spaghetti models and radar
Get breaking news and severe weather alerts: Download the 10News app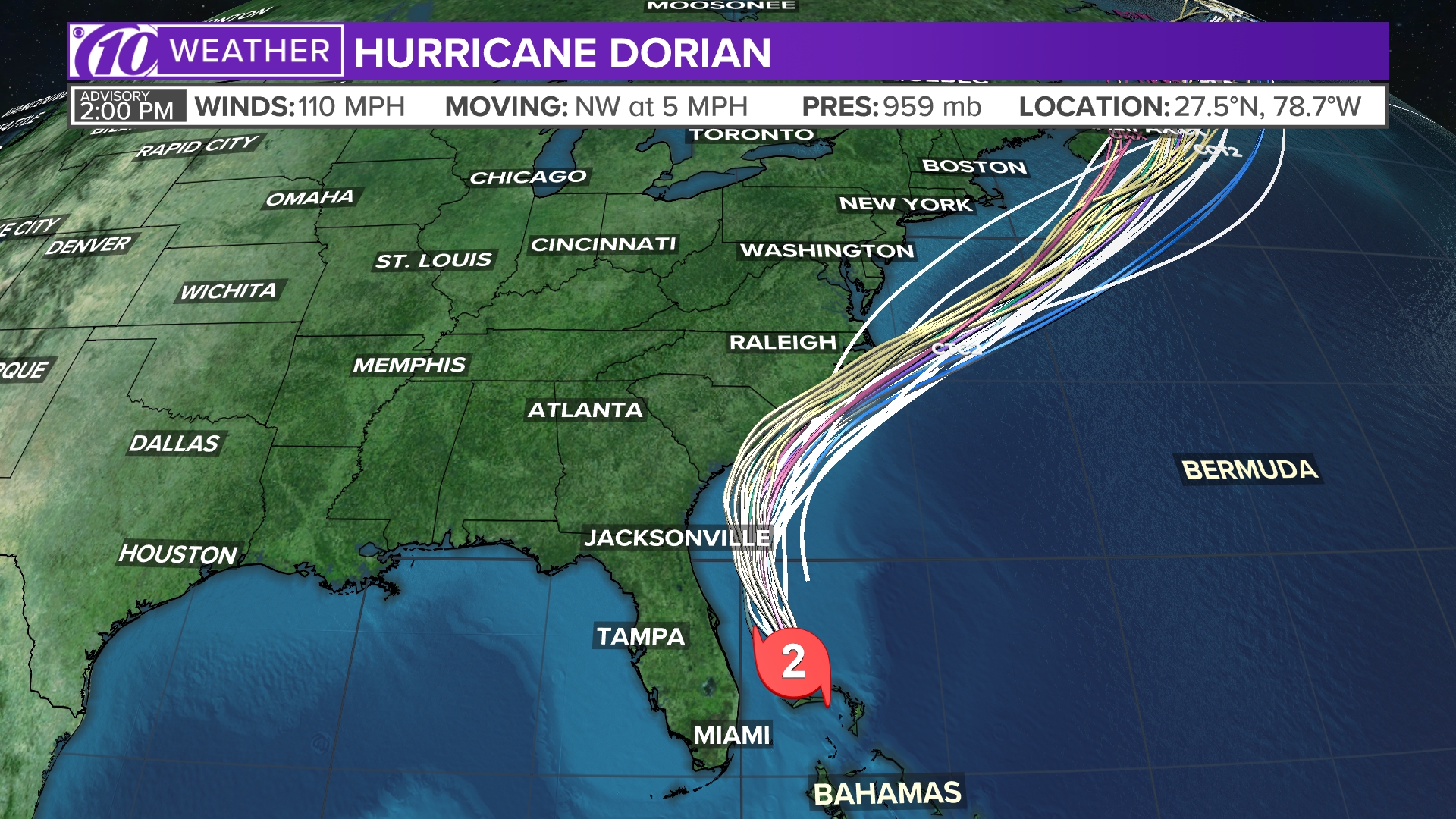 Although it is forecast to move closer to Florida, the system is not favored for additional development enough to become a tropical storm. By midweek, a cold front will steer it northward and out to sea. This storm for the fishes then likely will dissipate by Wednesday.
Two of the more most used weather computer models, including the American GFS and European, are not all that aggressive on developing the system, either.
Remember: It is hurricane season, and it is never too late to have a plan in place for when the next storm threatens.
RELATED: Hurricane season 2019: How to check your supplies, evacuation zones, insurance coverage
RELATED: Welcome to Florida! Here's how to prepare for a hurricane
Watch: 10News is your Hurricane Headquarters
►Make it easy to keep up-to-date with more stories like this. Download the 10News app now.
Have a news tip? Email desk@wtsp.com, or visit our Facebook page or Twitter feed.