The National Hurricane Center continues to monitor a large area of low pressure near the coast of South Carolina.
This system is producing several disorganized showers and widespread thunderstorms, mainly across the nearby Atlantic waters, as well as into parts of eastern North Carolina.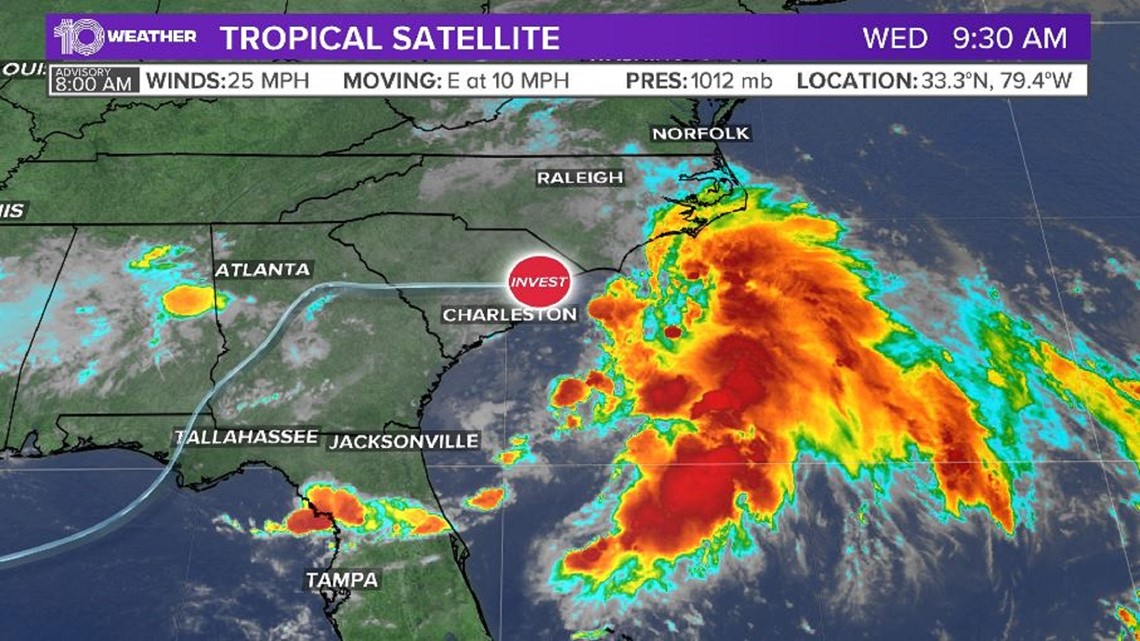 Originally, this system popped up on our radar days ago as scattered showers and thunderstorms that formed along a frontal boundary in the northern Gulf of Mexico.
On Monday, an area of low pressure, now classified as Invest 98L, moved onshore through the Florida Panhandle, and drifted northeast through Alabama, Florida, Georgia and the Carolinas.
Now that the low is drifting towards the North Carolina Outer Banks, it will continue to move northeast towards the coast, and potentially drift offshore of the Outer Banks on Thursday. It is around this area that the low will then shift more to the north-northeast along the mid-Atlantic coast, encountering the warm Gulf Stream and potentially furthering its development going into Friday.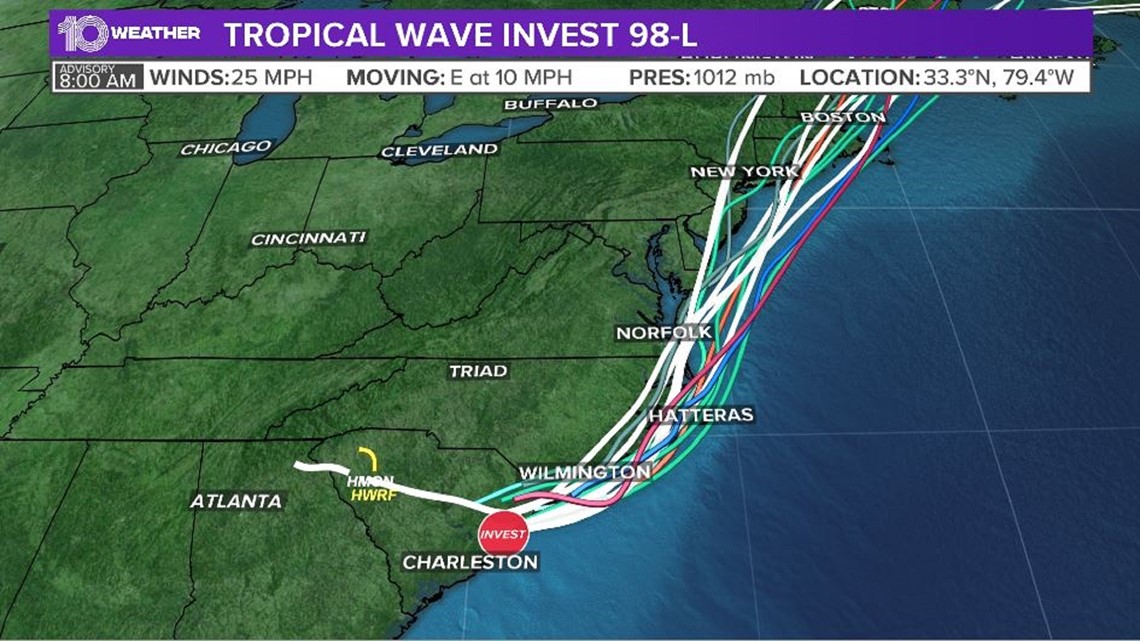 As of 2pm Wednesday, the National Hurricane Center gives this low a high 70 percent chance of development over the next two days and a high 70 percent chance of development over the next five days.
Either way, it's going to continue to be a decent rainmaker, bringing heavy rain and the threat for flash flooding across parts of eastern North Carolina, the coastal mid-Atlantic states, and even up into southern New England over the coming days and into the weekend ahead.
Stay tuned with your 10 Weather Team on the latest developments.