ST. PETERSBURG, Fla. — Following the formation of Tropical Storm Alex earlier this month, it has been a relatively quiet June in the tropics. But the Atlantic basin is waking up and getting more active as we head into July.
The National Hurricane Center is monitoring three areas for potential development, but only one truly looks likely to develop over the next several days.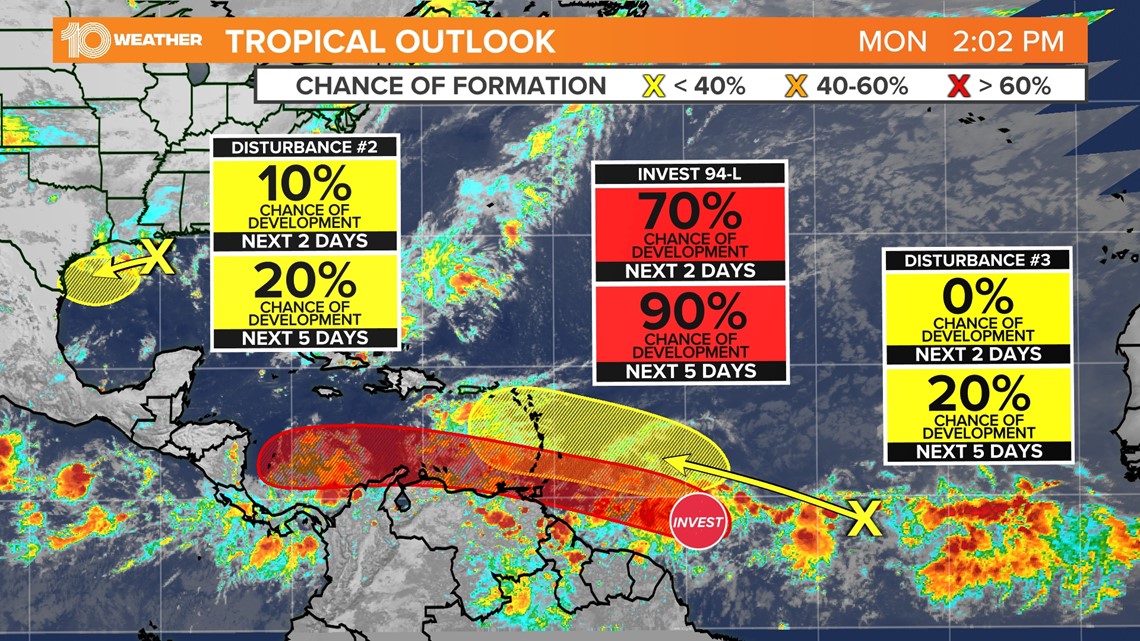 A tropical wave that has been tracking across the Atlantic ocean since the middle of last week continues to show signs of organization as it approaches the southern Windward Islands of the Caribbean. Now identified as Invest 94-L, the system is located about 700 miles east-southeast of the southern Windward Island and is producing a large area of showers and thunderstorms.
As the system continues to generally track to the west, environmental conditions appear conducive for further development and will likely develop into a tropical depression either before it reaches or moves through the Caribbean over the next five days.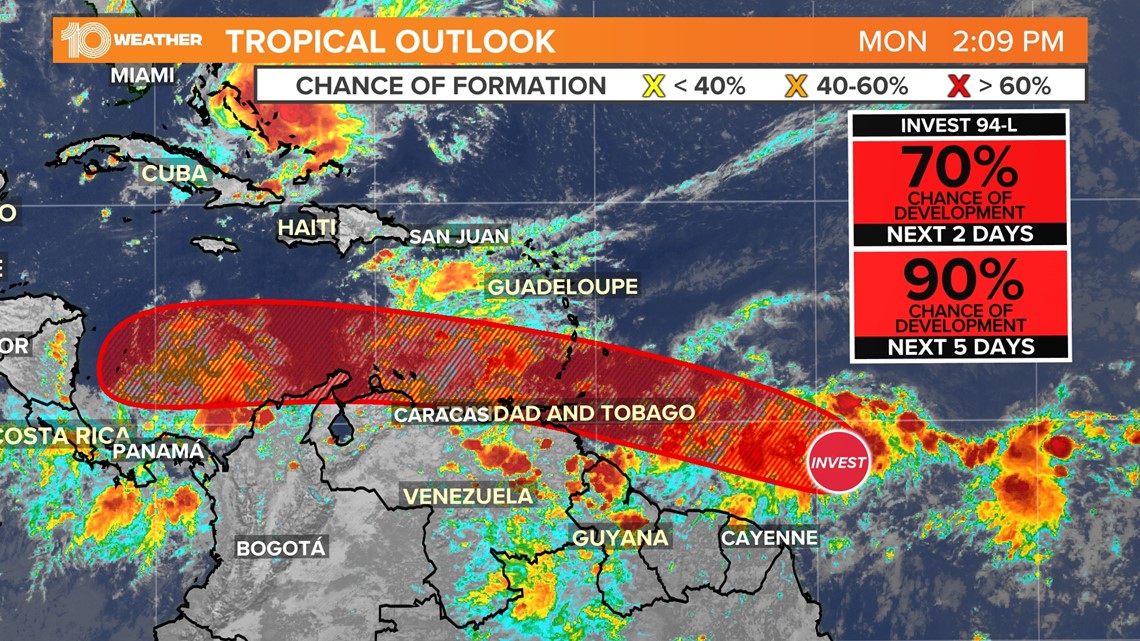 Interests in the Windward Islands and along the northeastern coast of Venezuela should monitor the progress of this system. NOAA Hurricane Hunters are investigating the potential system this afternoon. Tropical storm watches or warnings could be required for portions of these areas later today.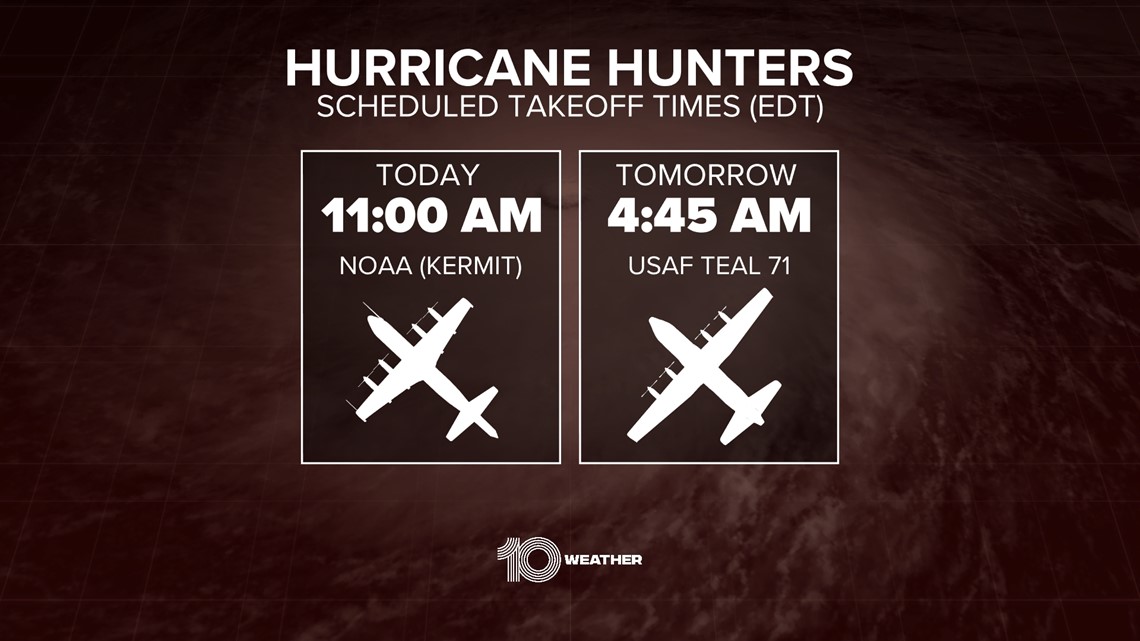 If this happens before the system develops into a tropical depression, the National Hurricane Center could label the system as Potential Tropical Cyclone Two, which would allow for the initiation of those tropical storm watches and warnings along with all other tropical forecast products including a forecast cone of uncertainty.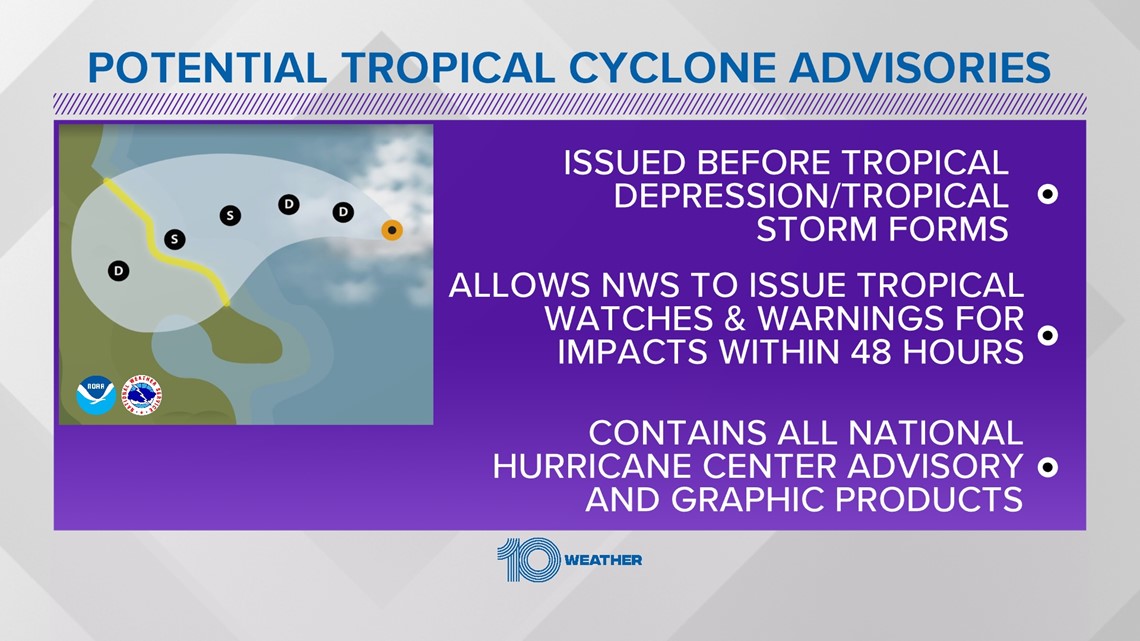 Regardless of development, locally heavy rainfall is possible over the Windward Island and the northeast coast of Venezuela Tuesday night and Wednesday.
If a tropical storm does form, it will be named Bonnie — the second named storm of the 2022 hurricane season.
Earlier this month, an area of low pressure fought against dry air and wind shear before it eventually formed into our first named storm of the year, Alex. Before it was officially organized enough to be named, the system caused a slew of localized flooding after dropping over a foot of rain in parts of South Florida.
Since Alex, the tropical Atlantic remained rather dormant and produced only one area of disturbed weather near Central America that did not take form.
By this time last year, we were already on our third storm of the season as Tropical Storm Claudette took shape in the Gulf of Mexico and brought several inches of rain to Louisiana, Mississippi, Alabama and the Florida Panhandle.