ST. PETERSBURG, Fla. -- As Tropical Storm Gordon makes a beeline toward the central Gulf coast, forecasters expect it will become a hurricane at landfall.
National Hurricane Center forecasters peg Gordon as a 90-mph storm moving northwest at 15 mph, according to the 4 p.m. Tuesday update. Some gradual strengthening is expected, and it's forecast Gordon will be a low-end, Category 1 hurricane at landfall late tonight.
A tropical storm warning has been discontinued west of the mouth of the Mississippi River, but hurricane warnings are in effect for the Alabama and Mississippi coastlines. Tropical storm warnings extend to Louisiana and the Florida Panhandle, where the storm's outer rain bands were producing gusty winds and heavy rains Tuesday afternoon.
With strong winds pushing against the coast, there is the concern of a 3-5 foot storm surge in Alabama, Louisiana and Mississippi. Storm surge warnings have been issued there, as well.
A few factors are preventing Gordon from quickly strengthening. The first is its speed -- Gordon is moving relatively fast at 15 mph and is losing how much warm Gulf water is has to grow stronger. Once it makes landfall, the storm will weaken rapidly.
The second is wind shear, which is the change in wind direction with height. High shear prevents a storm from organizing or can even tear it apart. In Gordon's case, high shear on the west side of its center is preventing thunderstorms from developing.
Tropical Storm Gordon: Its path and what's to come
The hurricane center's latest "cone of uncertainty" for Tropical Storm Gordon is a good representation of many of the weather computer models: Most are in good agreement the storm will move off to the northwest.
Gordon could make landfall on the western side of the cone, near New Orleans, the east side, near the Alabama/Mississippi border, or anywhere in between. There's a small chance the center of the storm could move outside of the cone.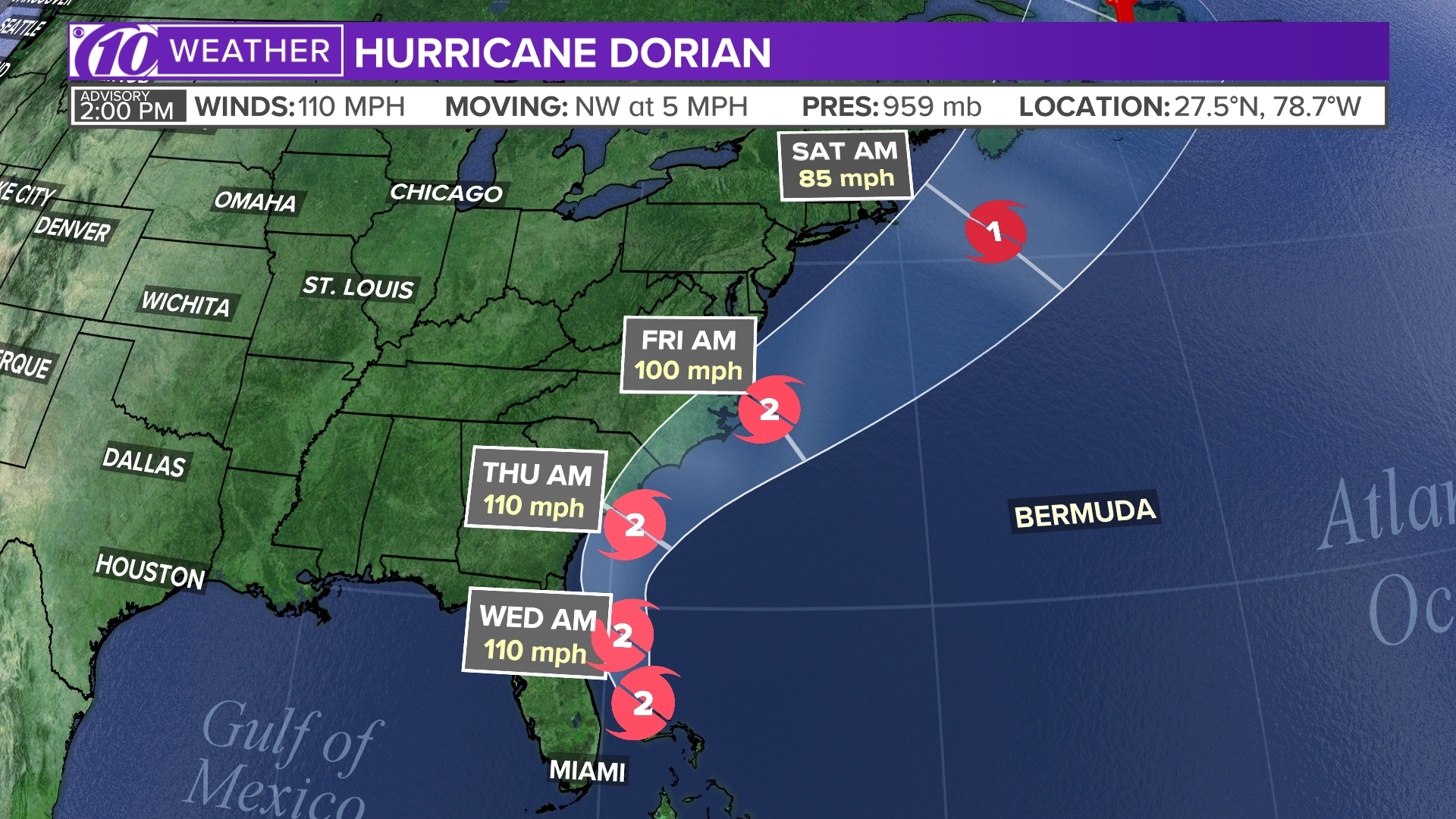 But don't focus solely on the cone as a storm's impact extends far from its center. Although the strongest winds -- again, possibly at least 74 mph as a low-end hurricane -- will be at the center, gusty winds will be contained in the outer rain bands.
Those bands will drop a torrential amount of water across Alabama, Mississippi, Louisiana and the Florida Panhandle, where the hurricane center says totals could reach as much as 12 inches.