ST. PETERSBURG, Fla. — Tropical Depression Fifteen is now officially Tropical Storm Nigel, the National Hurricane Center said Sunday.
Nigel is expected to become a Hurricane by Monday.
Nigel will become a Category 2 hurricane, according to hurricane center forecasters.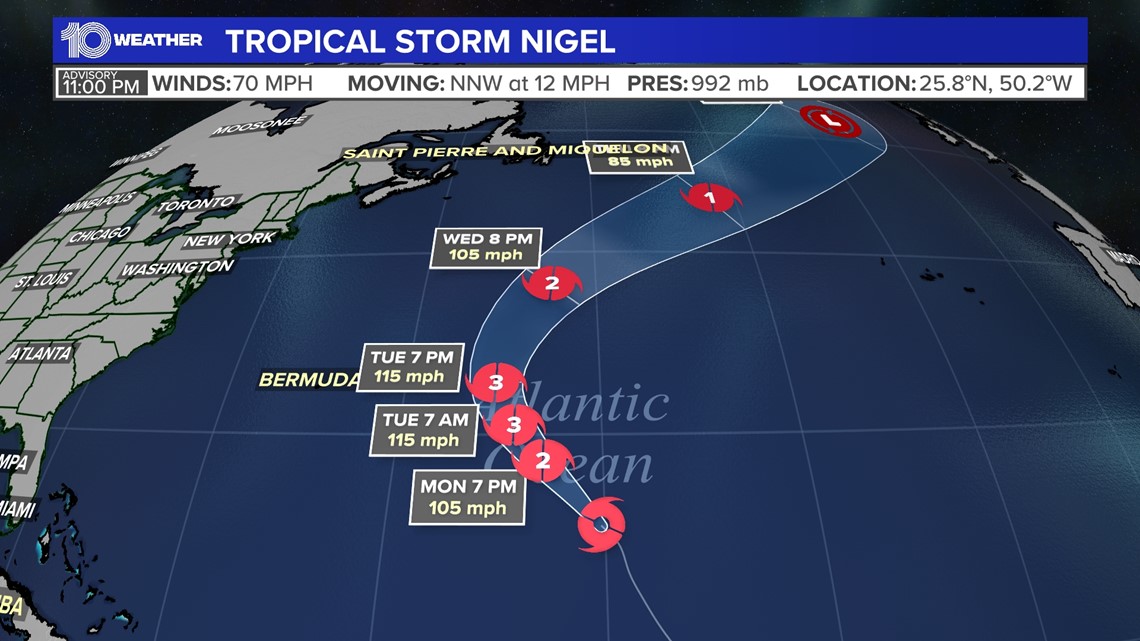 Weather computer models, including the European and American GFS, show the storm potentially impacting the island of Bermuda by mid-next week. It is almost guaranteed that the system will not affect Florida or the eastern seaboard.
However, the hurricane could generate increased waves and rip currents up and down the East Coast, including along Florida.