ST. PETERSBURG, Fla. -- Although the worst of Subtropical Storm Alberto will remain west of Tampa Bay, the storm's impacts still will be felt.
Alberto is becoming better organized as it churns north-northwestward through the Gulf of Mexico, according to the National Hurricane Center and 10Weather meteorologists. It still has what's known as "subtropical" characteristics as the bulk of its weather remains far away and to the east of its center.
"The path has continued to shift eastward which will take the center of the storm right by our coast," 10Weather meteorologist Bobby Deskins said. "As a result, slightly higher winds and heavier rains are expected."
It continues to move with 65 mph winds and is currently located 205 miles west of Tampa and 95 miles southwest of Apalachicola, according to the National Hurricane Center's 11:00 p.m. Sunday advisory. The Tropical Storm warning has been discontinued for all of the Tampa Bay area.
Forecasters expect a gradual transition to a more traditional "tropical" storm once thunderstorms can develop around its center.
Alberto is forecast to become a tropical depression Monday night or Tuesday morning.
Steady weakening is expected after landfall. Alberto is forecast to make landfall Monday on Florida's Panhandle.
Related: What's the difference between a tropical storm and subtropical storm?
For Tampa Bay, this means the area has a shot at tropical storm force winds in excess of 39 mph with gusts toward 50 mph. However, a tropical storm warning is discontinued for Pinellas County along the west coast of Florida south of the Anclote River.
Sarasota County and locations south were under the warning until 2 p.m.
A warning means conditions are expected within 36 hours.
More: Track Subtropical Storm Alberto: Spaghetti models, forecast cone and satellite
Get breaking news, weather alerts: Download the 10News app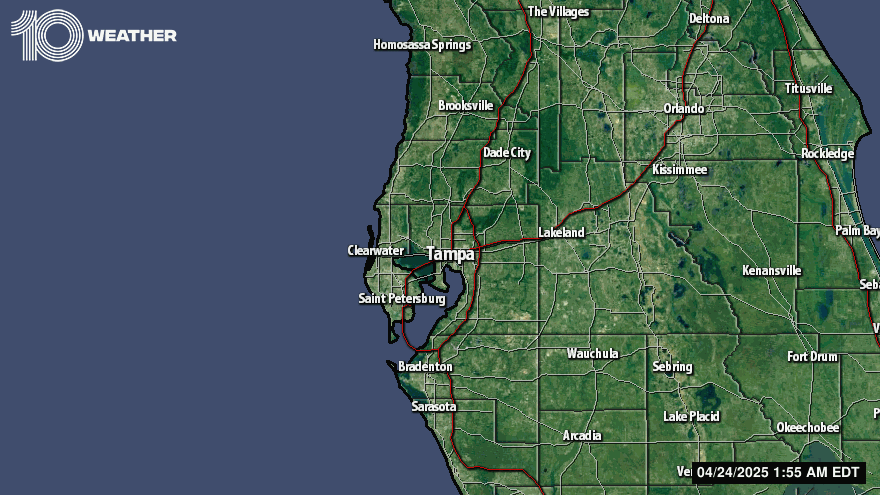 The Florida Highway Patrol asks drivers to take it easy on the Sunshine Skyway Bridge, where a travel advisory is in effect. In fact, gusty winds eventually should affect all of Tampa Bay's bridges, including the Howard Frankland.
Dry air wrapping into the storm greatly lessened the chance for widespread heavy rain. The flood watch in effect for all of west central Florida has been canceled.
As far as the potential damage tropical storms can bring, Alberto will be on the lower end of the scale.
High winds
There is a slight concern for wind damage, especially to unsecured items and broken tree limbs. Generally, expect winds to approach 40 mph with the occasional 50-mph gust.
Power outages are a concern as well. Duke Energy reports just a handful of outages in southwestern Pinellas County as of 5 p.m. Sunday.
Watch: Light rain, surf on St. Pete Beach away from Subtropical Storm Alberto
Storm surge
Higher surf is a concern along Florida's Gulf coast. Localized storm surge is possible, with the potential for up to 2 feet above normal tide.
"Combine that with the wind from the storm and I would expect tides to be running about a foot above normal, higher for Hernando County northward," Deskins said.
Watch: Surf becomes choppy at Holmes Beach with Subtropical Storm Alberto offshore
►Make it easy to keep up-to-date with more stories like this. Download the 10News app now.
Have a news tip? Email desk@wtsp.com, or visit our Facebook page or Twitter feed.