ST. PETERSBURG, Fla. — While most of the hurricane season is behind us now, there is still time for dangerous storms to develop.
In the most active hurricane season on record, in 2005, late-season storms continued late into the year. Tropical storm Alpha and Hurricane Beta developed in late October. Tropical Storm Gamma, Tropical Storm Delta and Hurricane Epsilon developed in November. Tropical Storm Zeta developed after the official hurricane season in late December.
In 2020, the next name to be used is Epsilon. The last-named storm was Hurricane Delta. Delta made landfall in Louisiana on Oct. 9 as a strong Category 2 hurricane.
As of Monday morning, the National Hurricane Center is tracking two disturbances that many models suggest could, at least, become named tropical storms.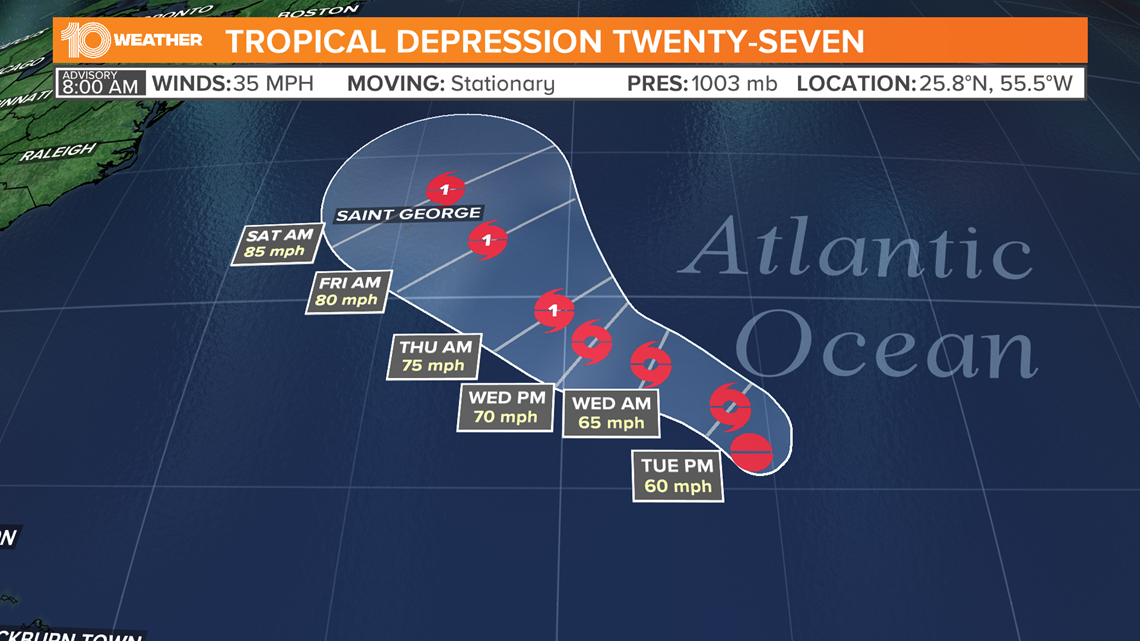 Disturbance 1 (Tropical Depression 27): Shower activity associated with a broad non-tropical low-pressure system located about 720 miles southeast of Bermuda continues to become better organized and. Slow subtropical development of this system is possible this week while the low meanders over the central Atlantic well to the southeast of Bermuda.
The NHC issued a special advisory Monday morning and said Invest 94-L had become Tropical Depression 27. TD 27 is forecast to become Tropical Storm Epsilon later today and a hurricane later this week.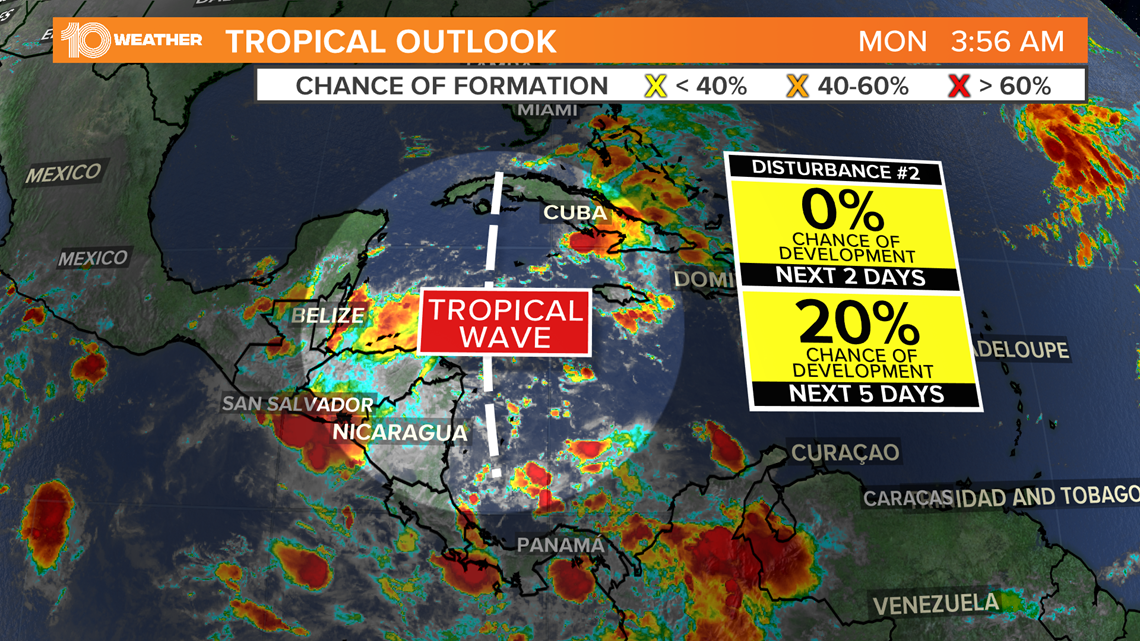 Disturbance 2: A broad area of low pressure is expected to form early next week over the southwestern Caribbean Sea. Some gradual development of this system will be possible through the middle of next week while it remains nearly stationary over the southwestern Caribbean Sea. The chance of development over the next five days is 20-percent.
Most models project that this system will move north or northeast late next week. Areas like the Cayman Islands, Jamaica, Hispaniola and Cuba could be in such a path. It's too soon to tell if this system will ever pose a threat to Florida after that.
What other people are reading right now: