ST. PETERSBURG, Fla. — All eyes are on Invest 98-L in the tropics as Fiona pushes north away from the east coast of the United States and toward Canada.
Invest 98-L is NOT a tropical storm or hurricane at this point, but it is an area of low pressure known as a disturbance. It also has nothing to do with Fiona. Because it is only an invest it does not currently have a forecast cone from the National Hurricane Center; that will come when it officially develops into a tropical system. It currently has a 90% chance of development over the next 2-5 days.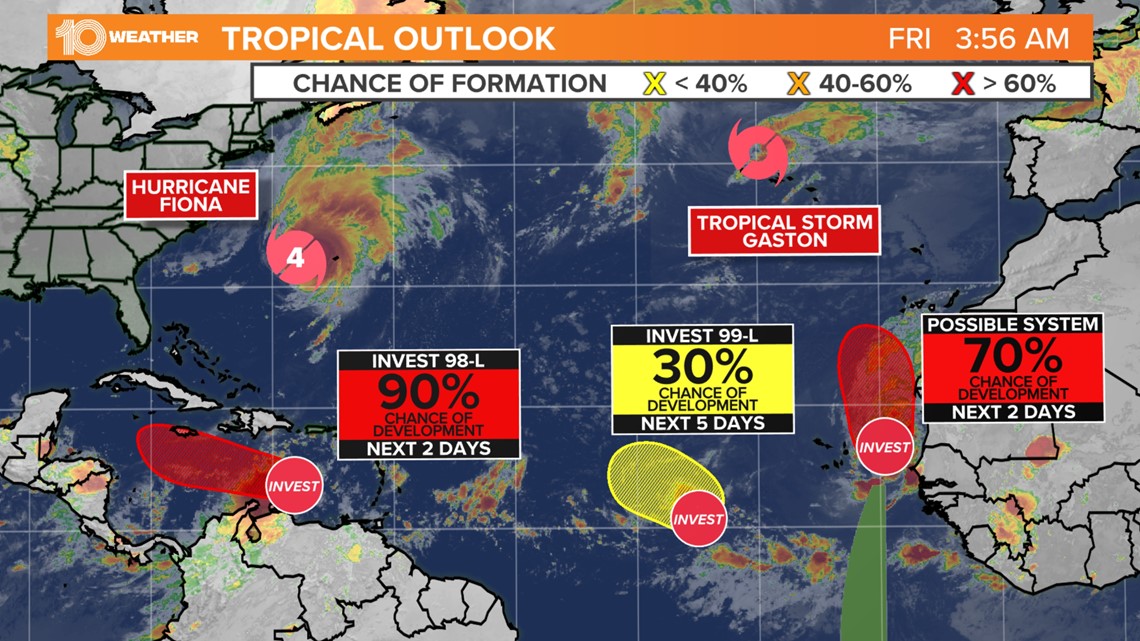 Once it develops it would become a tropical depression or tropical storm based on the wind speeds at that time. When it reaches tropical storm strength it would then get a name, the next name on this list is Hermine (pronounced her-MEEN).
Where is Invest 98-L now?
Invest 98-L is currently in the southeast Caribbean just north of Venezuela. The disturbance has been moving mainly west but will now start to turn more northwest over the next couple of days.
That is important for two reasons. It will move 98-L away from the South American coastline and put the disturbance in a better environment for development with less wind shear.
Where is Invest 98-L heading in the next few days?
Through Friday some slow development is possible but, no major strengthening is expected. Until the system actually develops, it remains too early to predict how strong the system could get and where it will track — but it's time to start paying attention to its development.
As mentioned above 98-L is expected to move northwest the next few days keeping it south of Hispaniola and near or just south of Jamaica this weekend in the central Caribbean.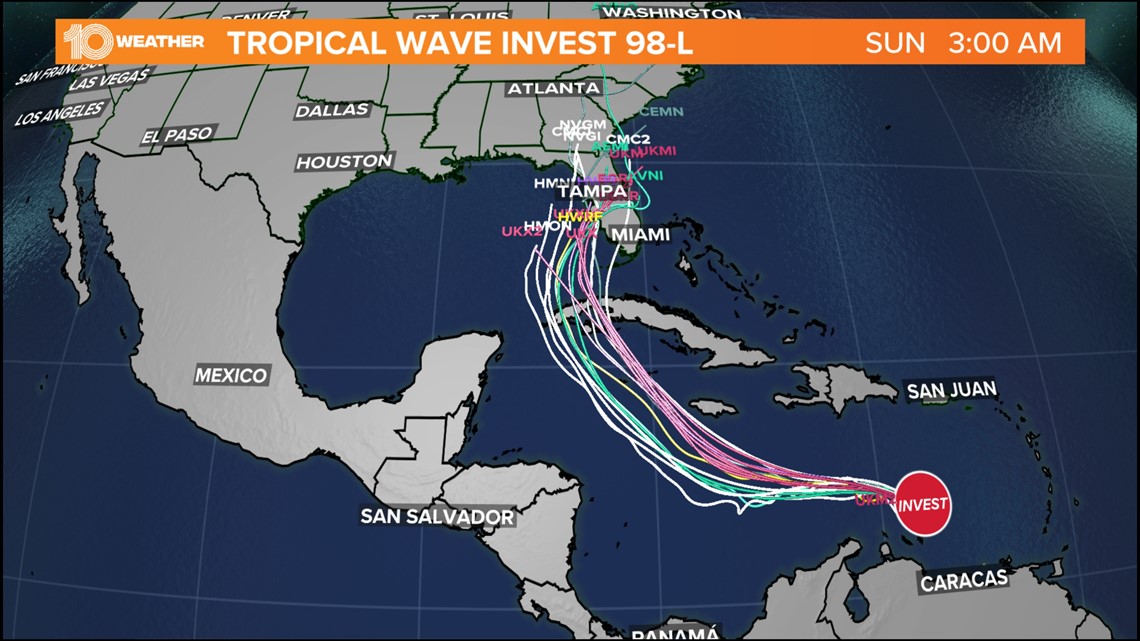 Beyond this weekend is when models start to diverge. This will be a key timeframe. A storm that tracks further to the north towards Jamaica would have the chance to move into the eastern Gulf. A storm that holds further to the south would have a better chance to move further west.
Where is Invest 98-L heading in the long term?
This is the question everyone wants the answer to. To keep it simple, we just don't know yet! There is a large spread of possible outcomes in the models. All of the Gulf Coast is still in play, but the main area to watch is from Florida to Louisiana.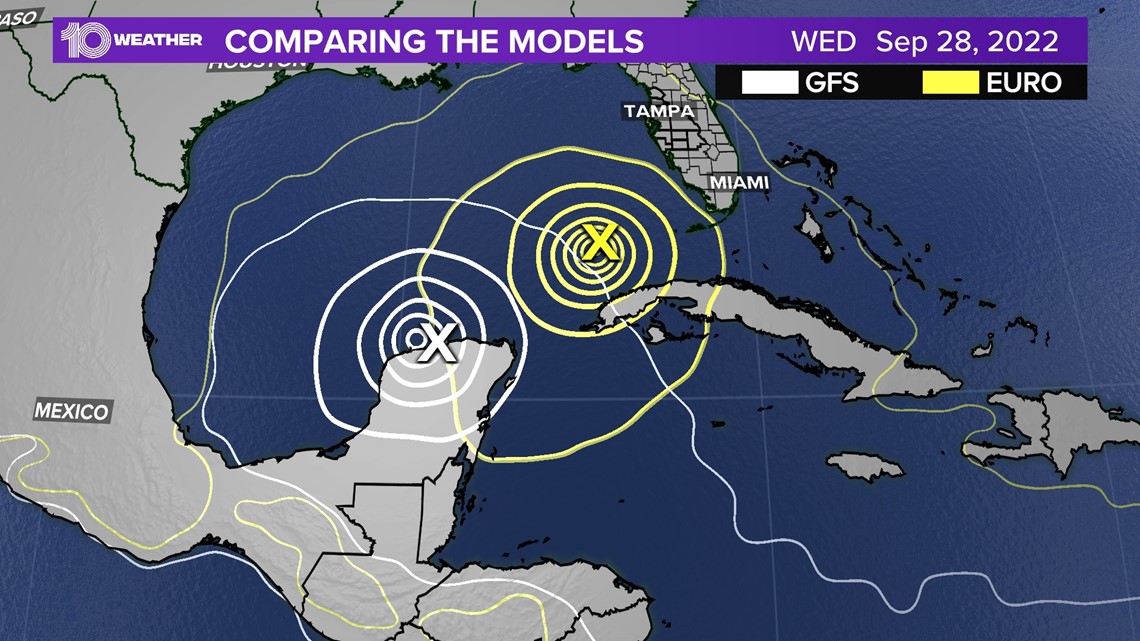 As the system turns north into the northwest Caribbean and Gulf of Mexico it will have conducive conditions for development. There is a lot of heat energy in the ocean, which is what hurricanes feed off of. There will also be low wind shear, which is also critical for development. That would favor the development into a hurricane and potentially a strong one.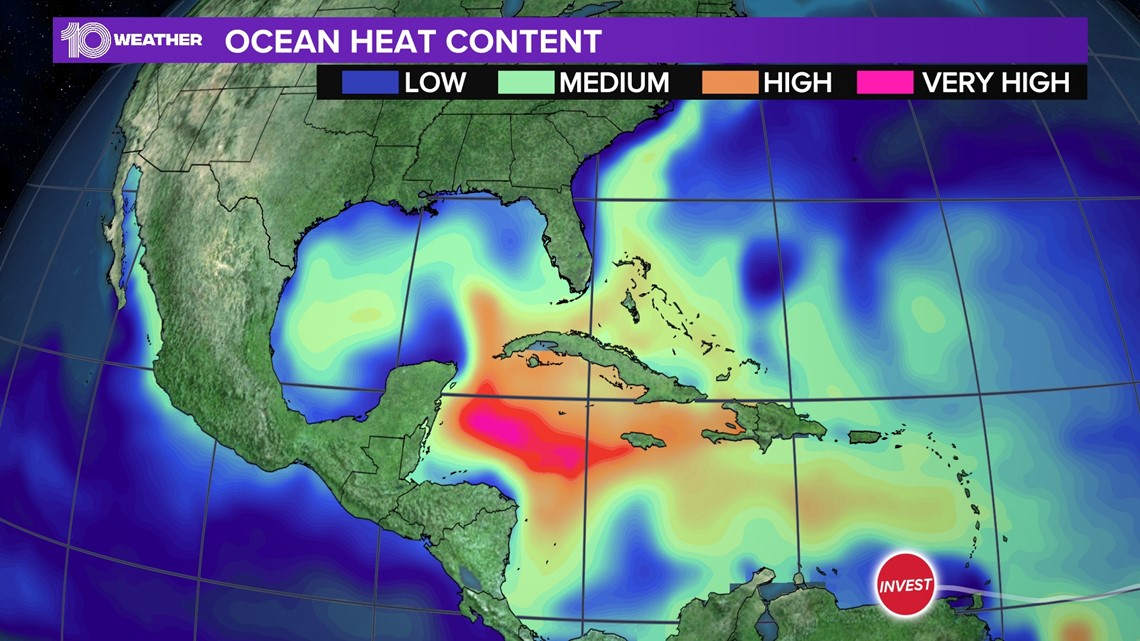 Everyone living near the Gulf coast should be keeping a close eye on 98-L. Make sure you have your plan in place and hurricane kit ready to go if this storm moves towards your area.
Check out our full list of hurricane hacks here.