The National Hurricane Center (NHC) is busy tracking three disturbances as of Thursday, Oct. 15.
None of them have high chances of development at this point.
Here's what the NHC is tracking:
1. The tropical wave near the Leeward Islands is what we've been tracking as Invest 93-L. It now has a 0-percent chance of formation. The weak area of low pressure has become less well defined since yesterday. Strong upper-level winds are expected to continue to inhibit development while the system moves west-northwestward over the next couple of days. Although development is no longer anticipated, the system could produce locally heavy rainfall across portions of the Lesser Antilles, the Virgin Islands and Puerto Rico over the next few days.
2. A broad non-tropical, low-pressure system is expected to form over the weekend several hundred miles east-southeast of Bermuda. Some slow development will be possible thereafter into early next week while the system moves southwestward and then westward, passing about midway between Bermuda and the northern Lesser Antilles.
3. A broad area of low pressure could form by early next week over the southwestern Caribbean Sea. Some gradual development of the system will be possible thereafter while it moves slowly west-northwestward.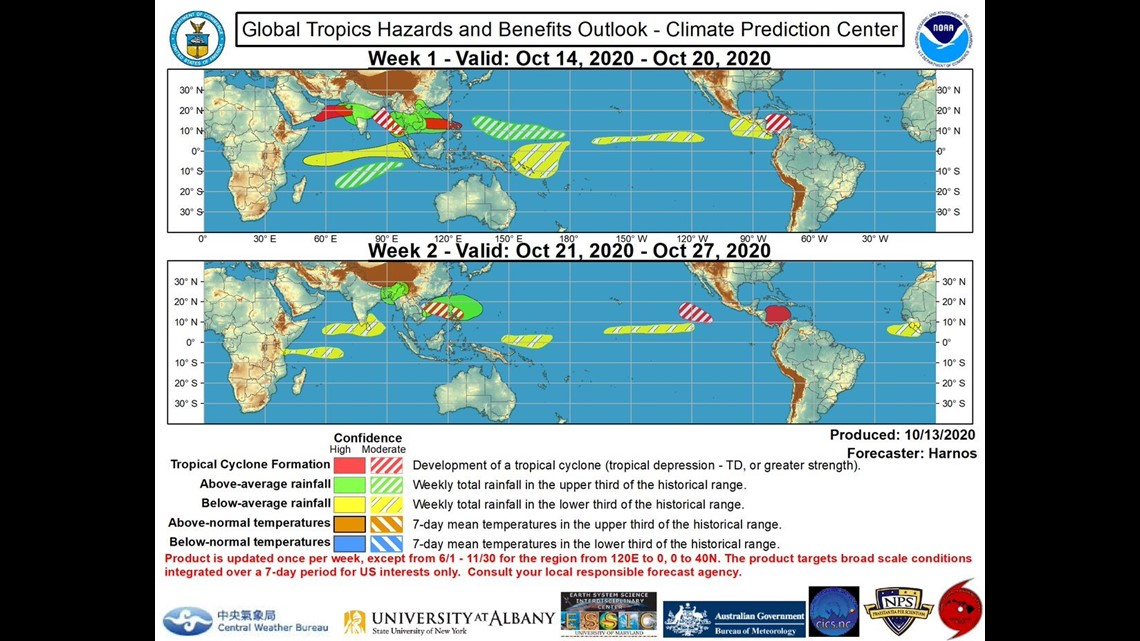 Atmospheric conditions will favor development in the Caribbean and possibly the Gulf of Mexico over the next two weeks.
Hurricane season continues through November 30. The next names on the hurricane name list are Epsilon and Zeta.
What other people are reading right now: