Tropical Storm Cristobal was a storm for the record books, becoming the earliest third named storm in Atlantic hurricane season history.
That's impressive because records date back to 1851 and since then, there have been more than 1,500 tropical storms.
Before Cristobal, Tropical Storm Colin previously held that record, developing on June 5, 2016. Typically, the third named storm occurs around Aug. 13.
Last year, the third storm of the season, Tropical Storm Chantal, developed on Aug. 20.
While the official season runs for six months (June through November), more than 90 percent of all major (Category 3-5) hurricane activity has historically occurred from August through October. June and July are usually some of the least active months.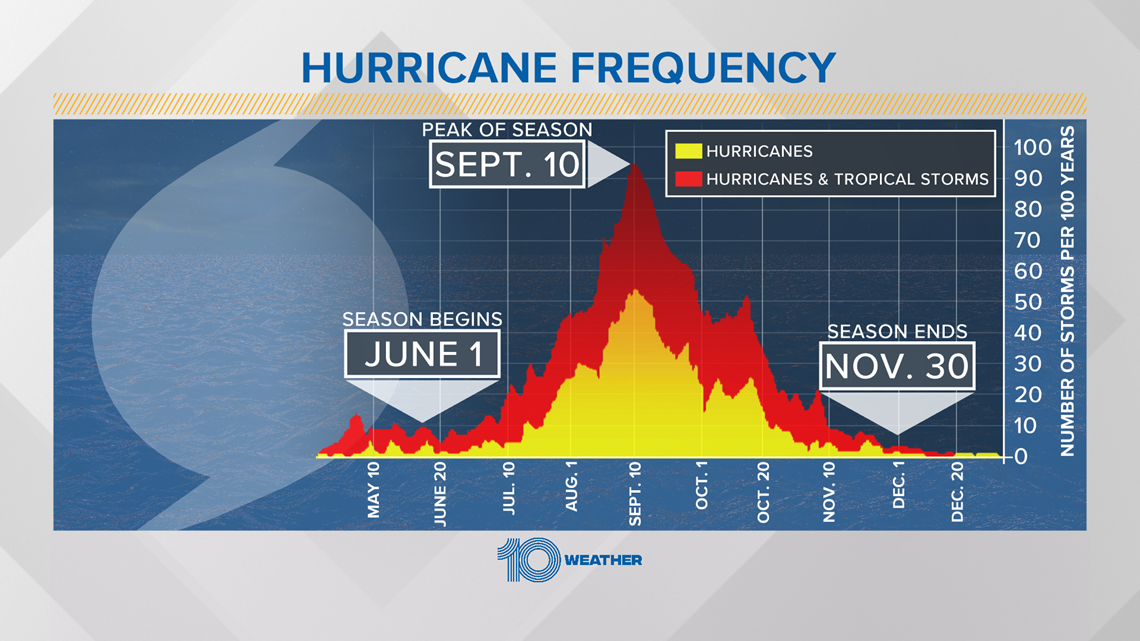 Of course, 2020 is not your average year. We had two tropical storms (Arthur and Bertha) in May before hurricane season even started. Tropical Storm Cristobal developed on the first day of the hurricane season on June 1.
We also have warmer than usual Atlantic and Gulf of Mexico water temperatures and a lack of an El Niño, which are two major ingredients in developing tropical storms and hurricanes.
Because of this, all major hurricane forecasts, including NOAA's, call for an above-average hurricane season. NOAA predicts 13-19 named storms, six to 10 hurricanes and three to six major hurricanes.
On average, we see 12 named storms, six hurricanes and three major hurricanes.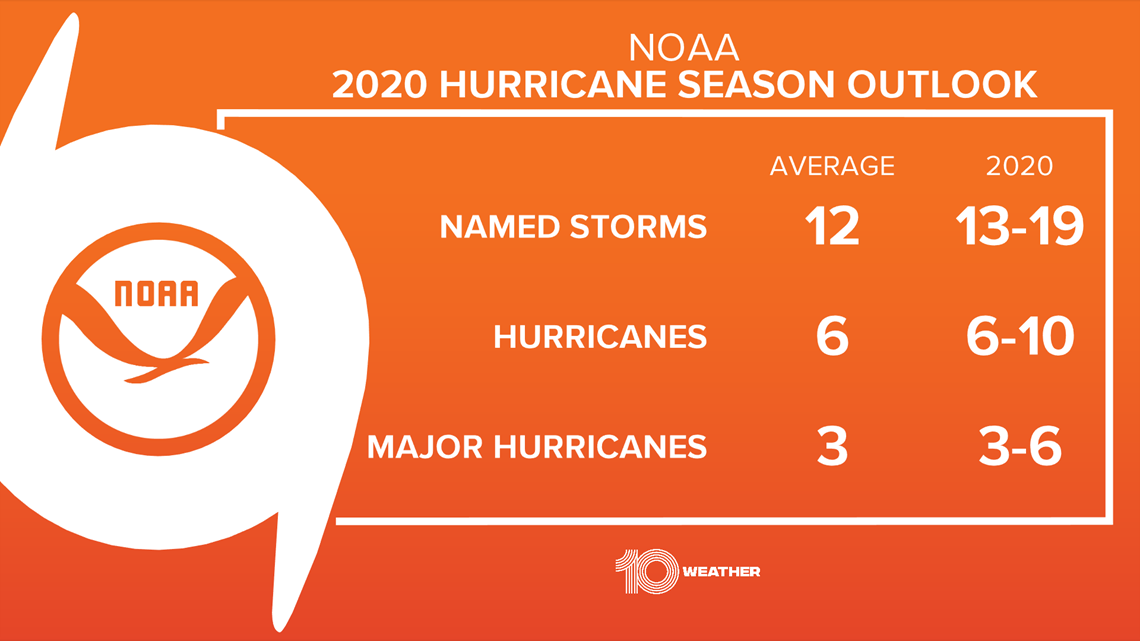 The 2020 Atlantic Hurricane Season names are Arthur (used), Bertha (used), Cristobal (used), Dolly, Edouard, Fay, Gonzalo, Hanna, Isaias, Josephine, Kyle, Laura, Marco, Nana, Omar, Paulette, Rene, Sally, Teddy, Vicky and Wilfred.
It's possible we could use every one of the names this season. If that happens, storms will be named using the Greek alphabet using such names as Alpha, Beta, Gamma, Delta, Epsilon and Zeta.

What other people are reading right now: