ST. PETERSBURG, Fla. — An invest is simply short for "investigative area." It's also known as an area of interest. It is a designated area of disturbed weather that is being monitored for potential tropical cyclone development.
Once the National Hurricane Center declares an investigative area, spaghetti models are run on the system to project the future track possibilities.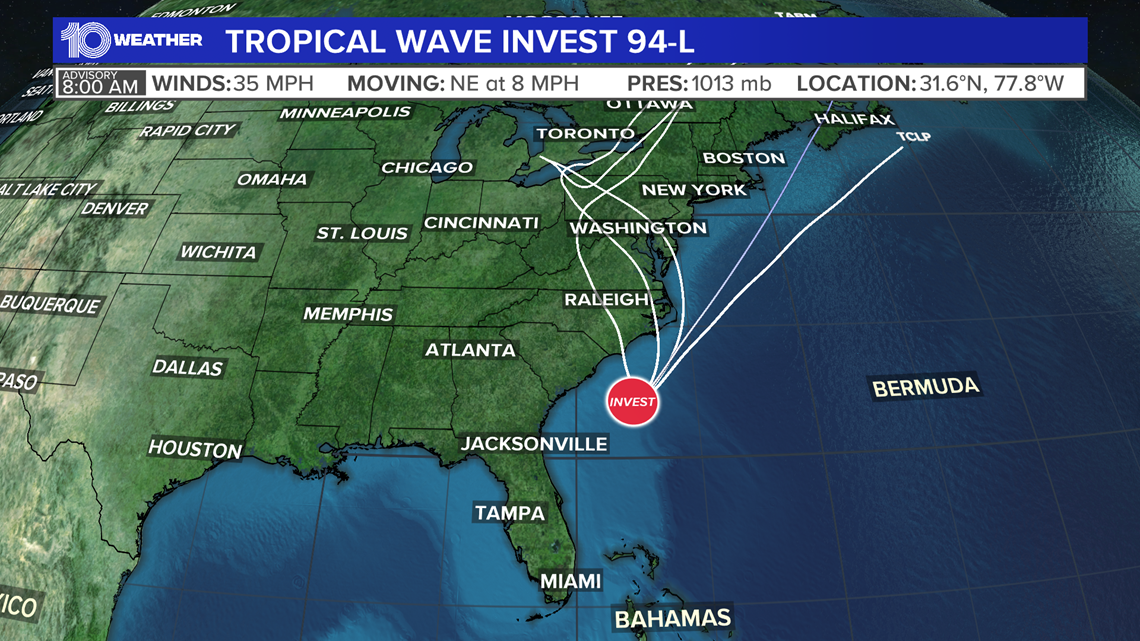 Invests are numbered from 90 to 99, followed by a suffix letter "L" in the North Atlantic basin, "E" and "C" in the Eastern and Central Pacific basins (respectively), or "W" in the Western Pacific basin.
Numbers are rotated within the season and are re-used as necessary (the next invest after 99 would be numbered 90).
This naming system gives forecasters a way of identifying the individual weather systems and the important information related to it. Also, when there multiple tropical disturbances, it is easier for meteorologists to communicate what invest they are talking about.
The designation of a system as an invest does not necessarily correspond to any particular likelihood of development of the system into a tropical cyclone.