VIRGINIA BEACH, Va. (WVEC) — Several F/A-18 squadrons performed a special 21-aircraft missing man flyover to honor President George Herbert Walker Bush Thursday in College Station.
President Bush was just 18 years old when he joined the Navy and served in WWII.
The flyover took place during an internment ceremony at the George Bush Presidential Library and Museum. The flyover is one of the highest honors a Naval aviator can receive.
Photos: Bush 41's interment ceremony at presidential library in College Station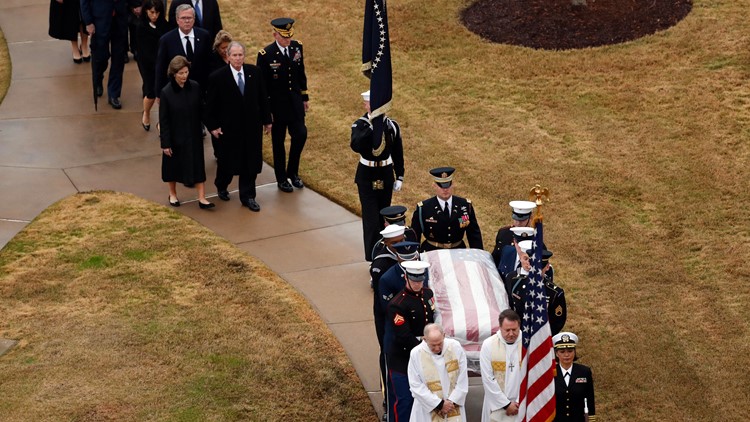 The F/A-18 Hornets and Super Hornets are from Naval Air Station Oceana.
PHOTOS: Oceana-based squadrons prepare to fly over President Bush's funeral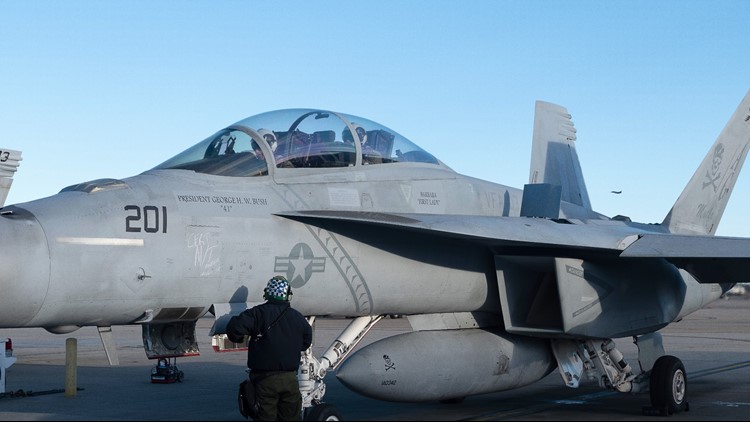 In addition to serving in government, the 41st president was a Navy pilot. He enlisted at 18 years old and became one of the youngest to receive the Wings of Gold. He flew in 58 combat missions, including World War II. After being shot down and surviving, he returned to flight duty and was awarded the Distinguished Flying Cross.