There's a viral photo floating around the internet that claims the kid in the photo stared at the solar eclipse on Monday without proper eclipse glasses.
The photo, which was first tweeted out by Twitter user: @RoccoFiore14 shows 'what happens when you look at the eclipse for too long.' The photo was then posted to a popular social account Barstool Sports, which is where we first saw the photo.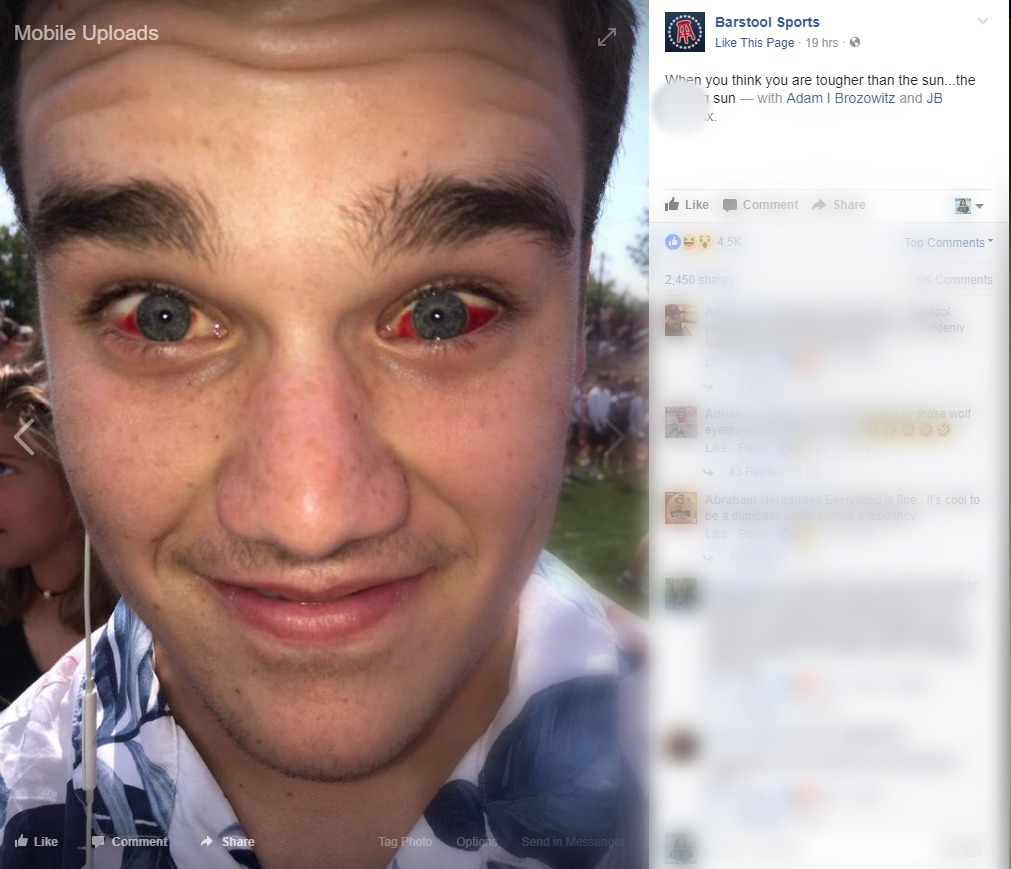 First Coast News set out to verify if this photo was real.
To begin the verification process, we took the original photo and ran it through a photo verification website. We could not pull any data from the photo.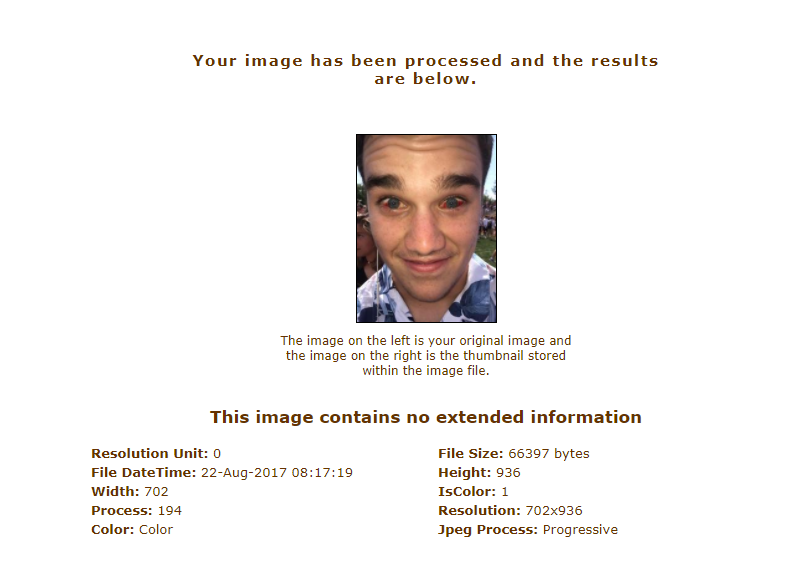 Afterwards, we tracked down the Twitter user who first posted the photo and from there found the kid featured (@jtduff27). We reached out to Jonathon but have not heard back.
First Coast News spoke with Dr. Levenson, an Ophthalmologists in Jacksonville, who said if someone were to get eye damage from looking at the solar eclipse the damage would not be visible to the naked eye.
"Typically you wouldn't see the eye damage," Dr. Levenson said. "The only damage that would matter would be the damage to the retina, and we would need sophisticated equipment to see that."
We also texted the photo in question to Dr. Levenson and he said the photo actually shows a sub conjuctival hemmorage (a broken blood vessel in the surface of each eye) and is "definitely not related to the eclipse."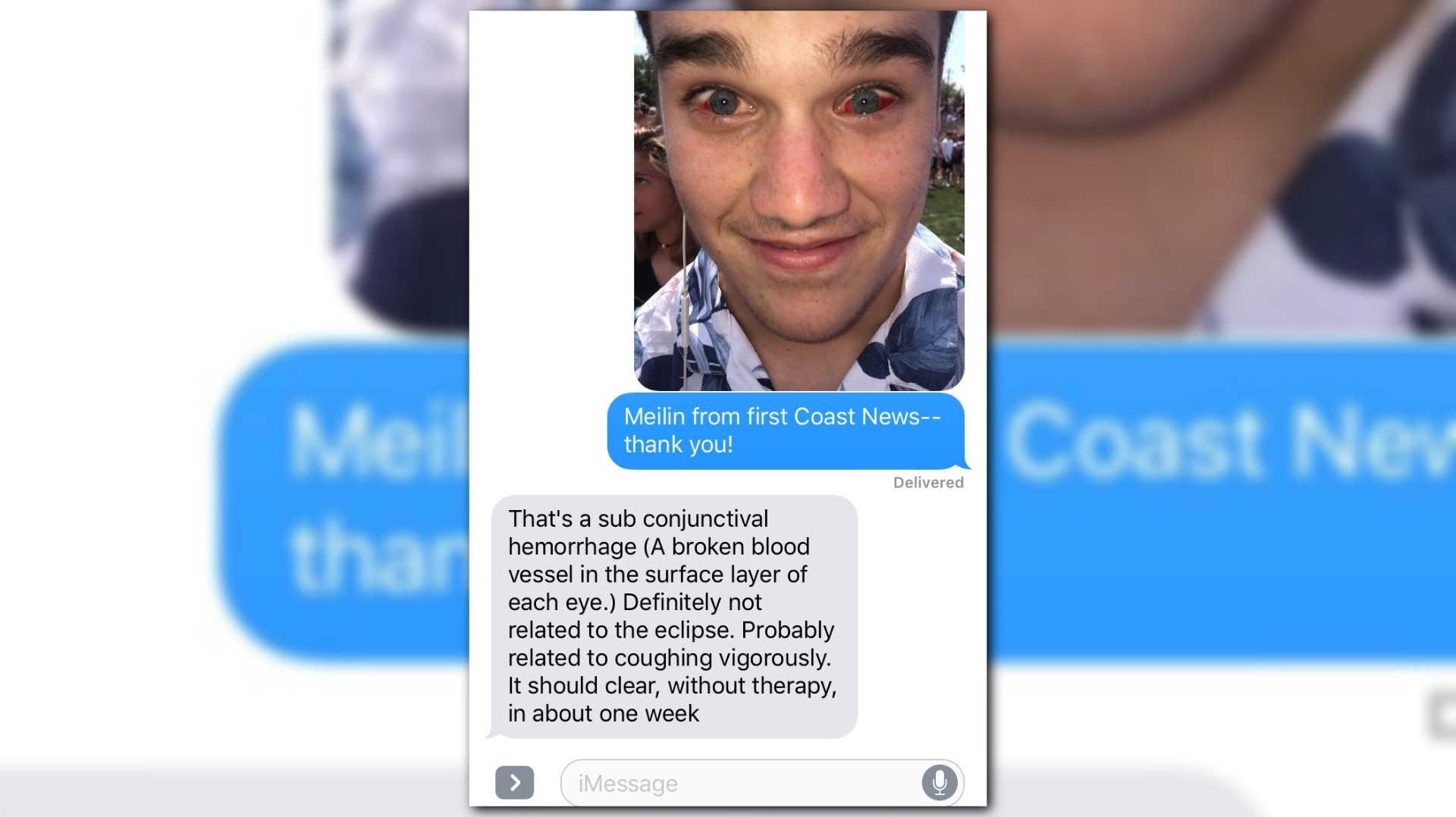 While scrolling through the comments feed we came across Jonathon's older brother who stated the photo was in fact fake. He wrote that his brother had bronchitis and had been coughing violently.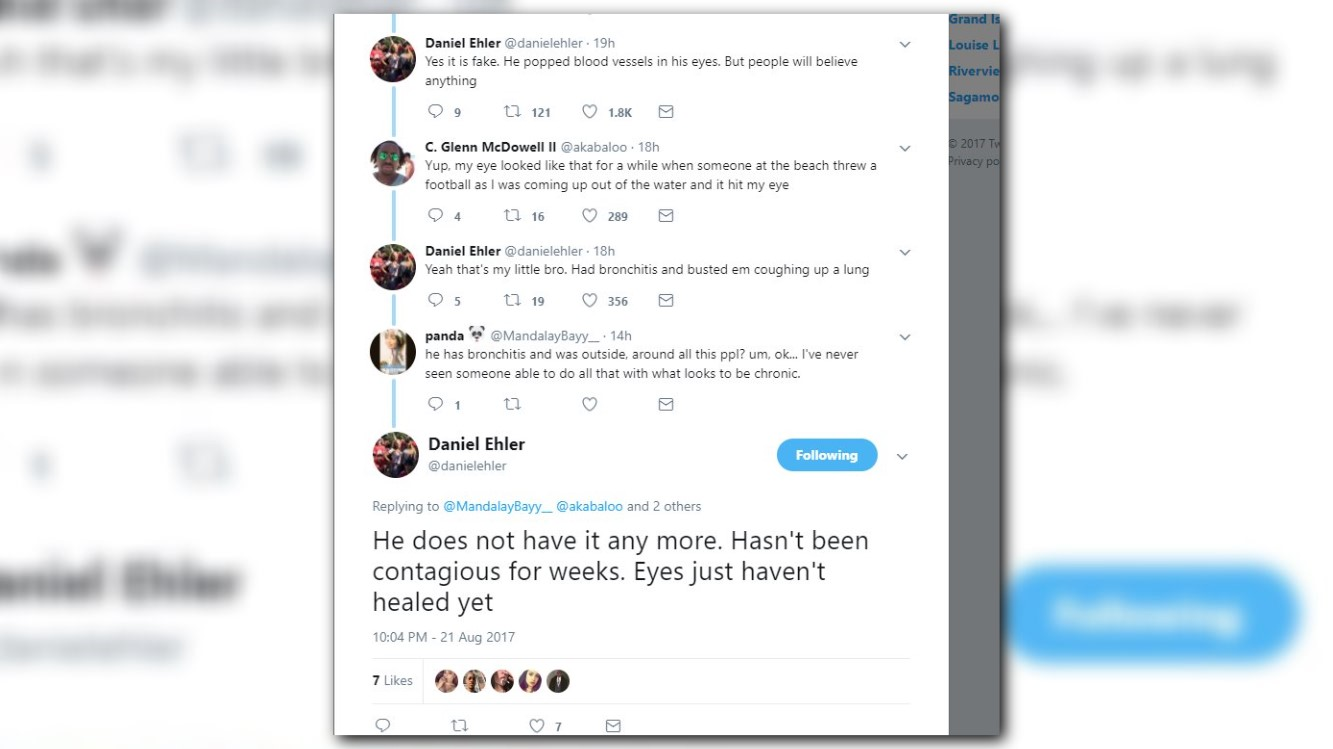 From the statement from the doctor and the brother, we can confirm the bloodshot eyes in the photo did not occur after staring at the solar eclipse on Monday.