RIVERVIEW, Fla. — The precautionary boil water notice has been rescinded for a large portion of Hillsborough County on Wednesday afternoon, county leaders explain online.
The notice was lifted after bacteriological samples showed the water meets quality standards. The general boundary of the impacted area is all Hillsborough County Utility customers south of State Road 60 and east of Interstate 75.
The previous story is down below.
A precautionary boil water notice in effect for a large portion of Hillsborough County is said to impact as many as 95,000 water connections.
Officials issued the advisory Tuesday afternoon for much of south-central Hillsborough County following a decrease in water pressure — falling below 20 psi — earlier in the day. Although water service has been restored, people are advised to boil their water until the notice is lifted.
The boundary affecting the impacted area includes all customers south of State Road 60 and east of Interstate 75.
A power glitch occurred around 3 a.m. and while generators activated, the pumps did not transfer to generator power, said Lisa Rhea, the Hillsborough County Water Resources Director. She added that staff responded to the issue within five minutes and activated the pumps manually.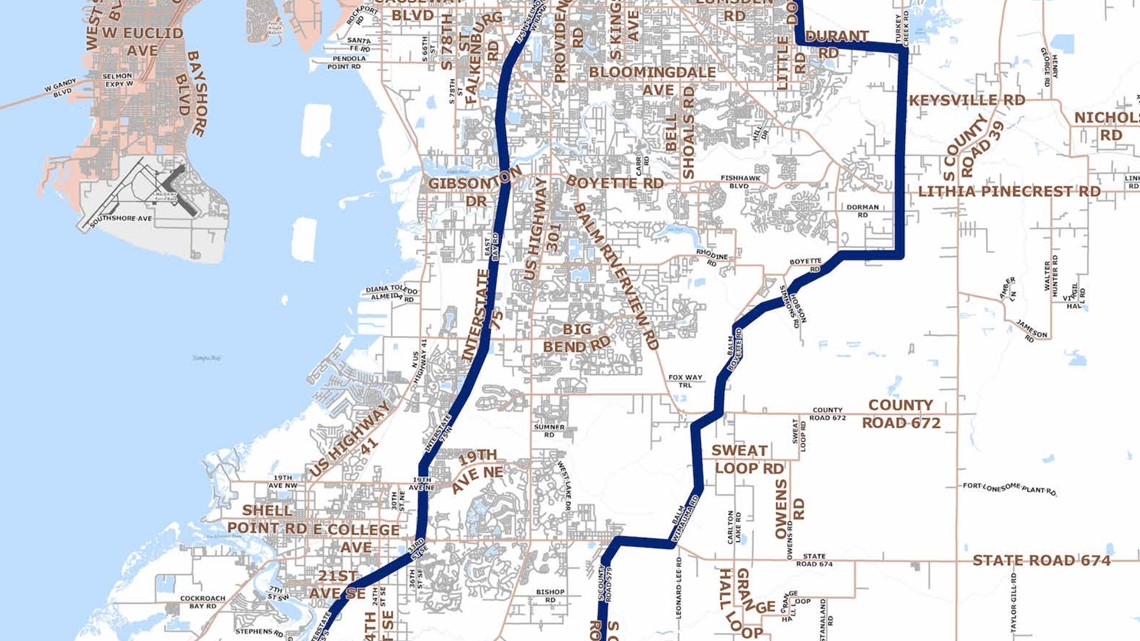 Rhea said the pressure was restored and the pressure never dropped below zero; it remained above 10 psi the entire time.
"However, by regulatory requirements, we are required to do a precautionary boil water notice in these instances," she said.
The precautionary notice is expected to be in effect through 5 p.m. Wednesday, pending test results. Rhea said.
"We will be doing a minimum of 23 samples throughout the impacted area," Rhea said. "Several of those samples will be located in hospitals, schools, and other medical or critical locations. And then the rest will be spread out in a representative fashion throughout the whole distribution system."
Testing is done in coordination with the Hillsborough County Department of Health. The samples are sent to a lab for bacteriological analysis.
Instructions include the following:
Boil all tap water used for drinking, cooking, making ice, brushing teeth or washing dishes.
Bring water to a rolling boil for one minute and allow to cool before use.
Allow water to clear before washing clothes.
Discard any ice from automatic ice machines.
People who have questions about the notice are asked to call the county's Water Resources Department at 813-744-5600.