LAKELAND, Fla. -- Production of Disney's 'The One and Only Ivan' came to Lakeland Wednesday.
The movie stars Oscar-nominee Bryan Cranston and features the voices of Oscar winners Sam Rockwell, Helen Mirren, and Angelina Jolie -- who is also producing the movie.
Photo Credit: Publix Southgate Shopping center neighbor David Brandt sent us the below photo of Bryan Cranston setting up Wednesday's shoot.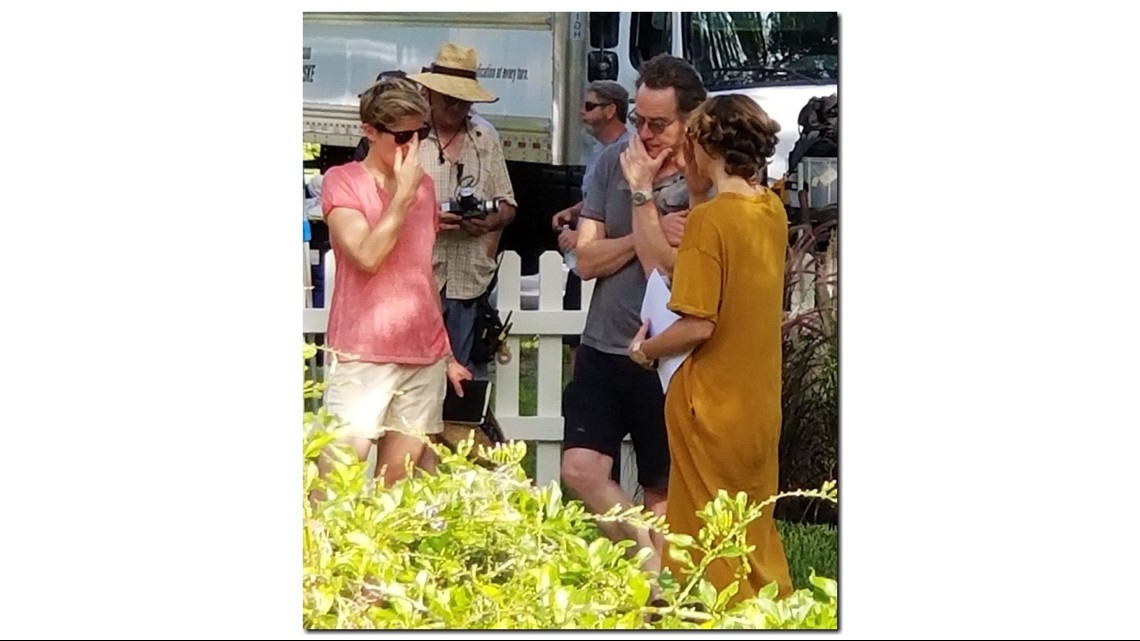 Filming began at 8 a.m. at a home on W. Palm Drive near W. Beacon Road. The house will serve as Cranston's home in the movie. Film crews will wrap up there Wednesday morning but return at night to shoot another scene when it's dark.
Footage will also be shot at dusk Wednesday at the Silver Moon Drive-in Theatre on New Tampa Highway.
On Friday, filming is scheduled at the Southgate Shopping Center. But, it was not immediately clear what time. Dixieland Elementary will be used as a filming location this week, too. According to The Ledger, the film crew has also leased space at Southwest Middle School. The campus will be used as a staging area.
The movie is an adaptation of Katherine Applegate's children's book. The movie blends live action and computer animation to tell the story of a gorilla and a baby elephant trying to escape from the Big Top Mall where they live.
Thea Sharrock is directing the film.