LAKELAND, Fla. — Lakeland firefighters responded to a structure fire Monday morning at a single-story multi-unit apartment building.
It happened on North Florida Avenue near Granada Street in Lakeland.
Firefighters say they received a call at 7:28 a.m. and arrived minutes later to find the building filled with heavy smoke and fire through the roof.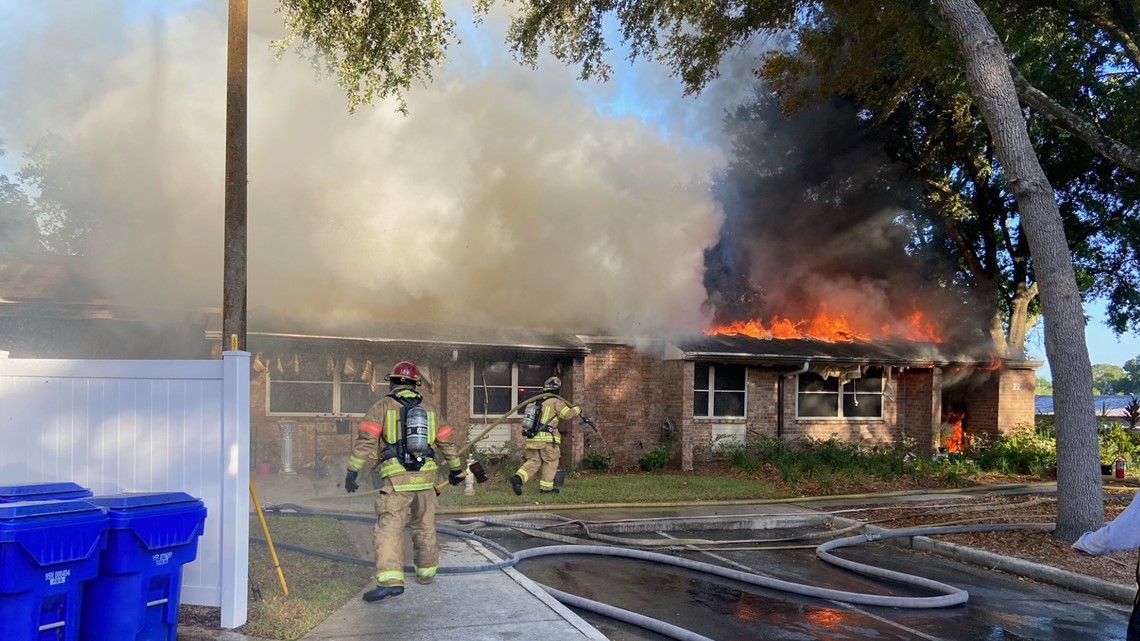 Everyone in the building was able to evacuate safely before emergency services arrived, the fire department says.
There were no injuries as a result of the fire, but several units were significantly damaged, rendering them uninhabitable, according to the fire department.
Investigators are still working to determine the cause of the fire.
The American Red Cross (Mid-Florida Chapter) helped people who had been living in four units that got destroyed by the fire. Volunteers provided financial help for temporary lodging and food.
"The residents who have urgent health needs (loss of medications, etc.) will be connected with our disaster health services and mental health volunteers, and caseworkers will follow up with each resident in the coming days to provide additional recovery guidance and referrals to community social services," Rachel Nelson, regional communications director for the Red Cross, explained in an email.
What other people are reading right now: