"She was mine. She wasn't his to take," said Leah Martin.
A heartbroken mother describes the realization that her 17-year-old pregnant daughter Morgan Martin who disappeared nearly four years ago is never coming home.
"I also would have been Ja'Leah's grandmother in 2013," said Martin.
Leah Martin always suspected Morgan's boyfriend, Jacobee Flowers, 24 at the time, in her and the unborn child's disappearance. Flowers is now 28.
"He was always assumed, but like I said I could have guessed all day long," said Martin.
On the night she disappeared, Morgan told family members she was going outside to meet the baby's father.
"Our investigation will show that Jacobee Flowers planned Morgan's murder, he duped her into coming out and meeting him, he killed her and then he dumped the body," said St. Petersburg Police Chief Anthony Holloway.
After months of searching with no leads, the case grew cold. Then in March 2015 the newly created Cold Case Unit began a renewed effort.
Veteran Detective Jim Culberson was assigned as the lead investigator, and he was assisted by Detective Amanda Newton. The Bureau of Alcohol, Tobacco, Firearms and Explosives assigned Intelligence Research Specialist Ned Dixon to assist the detectives.
"Most of all I want to thank everybody to finally getting to this point," said Martin.
A multi-agency investigation from Tacoma, Wash., to South Carolina and Alabama worked to gather the evidence needed for the grand jury indictment. Flowers was already in the custody of the Department of Corrections in Avon Park .
"After they told him what he was going to be charged with he didn't say anything; he didn't deny it he just didn't say a word," said Holloway.
Leah thanks investigators for their tireless work to bring justice for her daughter and grandbaby.
"They came to the house and they never quit coming, they never quit calling and all these wonderful people to help my Morgan and they didn't even know her," said Martin.
Morgan Martin and Ja'Leah's bodies have not been found.
Flowers will be transferred from Avon Park to St. Petersburg to face charges in July.
Investigators say there is still more evidence that could lead to more charges and urges anyone with information to contact the St. Petersburg Police Department.
"We want to bring her home now and that's the biggest thing," Holloway said. "We've got a suspect now, and now we want to bring Morgan home and the baby home, so the parent's can put her to rest."
Martin, Morgan's mother, read a poem and made an emotional statement to the media thanking everyone who helped them get to this point.
"She was mine, she wasn't his to take. But most of all I want to thank everyone for helping us get to this point. I know we have a long road and there's a lot more to do, but I really, really can't even start to say thank you to everybody. The Missing and Exploited Children never gave up on us. The St. Pete Police Department have never, ever quit calling. They did never not answer a phone call. If I just couldn't make it, they came to me."
"Most of all," she added, "I just want to tell everybody there's so many kids out there that everybody's forgotten about, and I just want to thank everybody here for not forgetting about my Morgan, and for waking up every day with us and for helping us."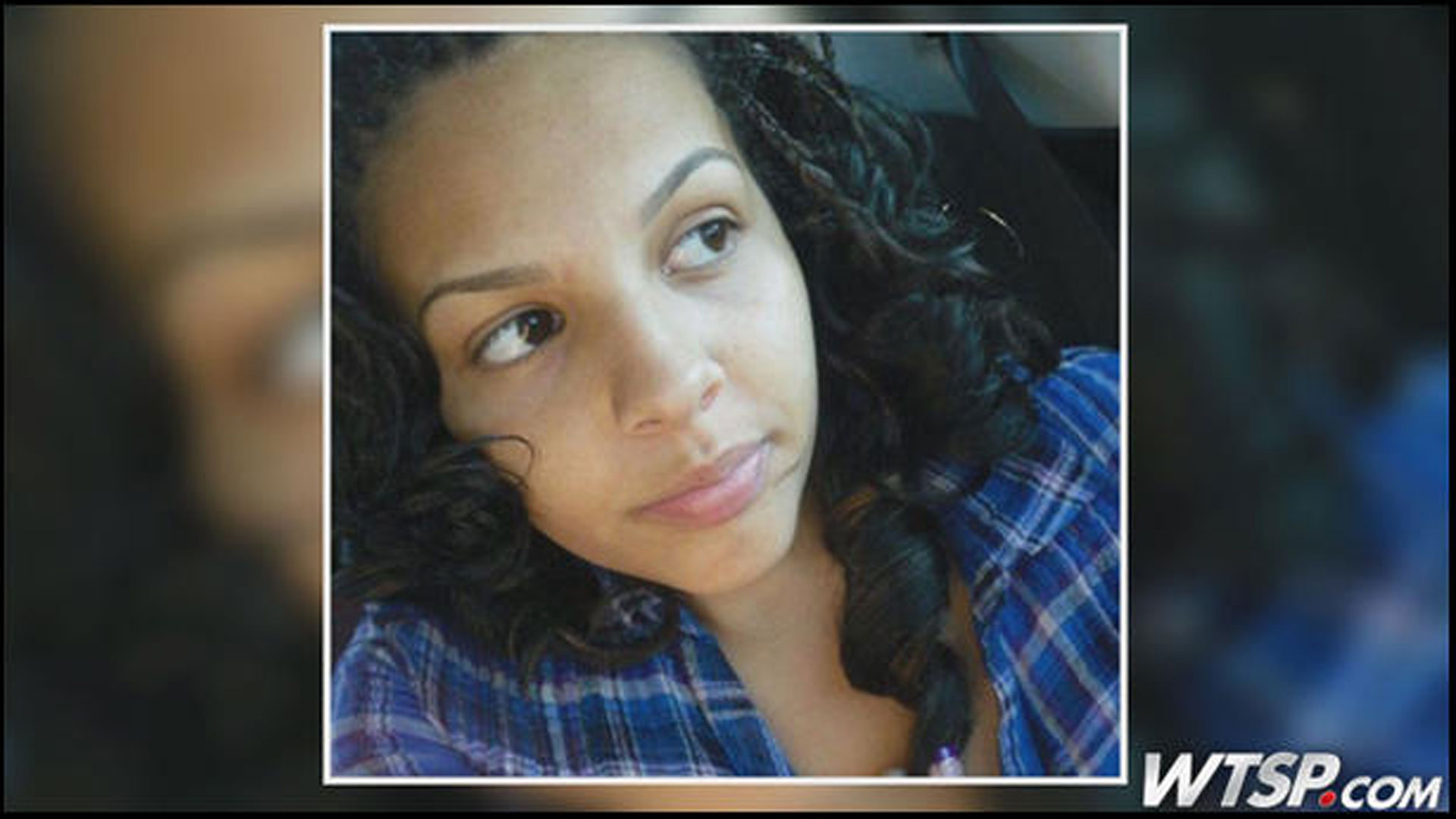 This investigation required the assistance of a number of law enforcement agencies.
The St. Pete Police Department says they appreciate the help of the following people and agencies and we wanted to also recognize them below:
State Attorney Bernie McCabe and his team; Investigators Gary Gibson, Jim Quinlan, Bob Shock, and Assistant State Attorneys Greg Baird, Liz Jack, and Greg Groeger.
The ATF - Intelligence Research Specialist Ned Dixon who was dedicated to Morgan's case, along with Supervisory Special Agent Mike Coade and Special Agent Pat Mahoney who provided ongoing investigative assistance.
The FBI - Provided critical analytical and technical assistance in several areas. Special Agents Susan Dreiling & Victor Milanes (retired) of the Clearwater Office, as well as the Behavioral Analysis Unit & Forensic Audio, Video, and Image Analysis Unit at Quantico, along with the Cellular Analysis Survey Team.
The Pinellas County Sheriff's Office - Forensic Sciences Units led by Manager Greg Mason and Major Stefanie Campbell, as well as Forensic Video Technician Jody Sotullo. Homicide Detective John Syers, and the Sheriff's Office Computer Forensics Unit with Detectives Mike Baute and Cory Diener.
The Florida Department of Law Enforcement who provided electronic analysis and technical support. Agent Supervisor Sharon Feola and Crime Laboratory Analyst Connie Bell also assisted regularly.
The Pinellas County Medical Examiner's Office
The Regional Organized Crime Information Center, Tennessee
The Alabama Bureau of Investigation
The City of Seminole Fire Department
City of Tacoma, WA Police Dept, Homicide Investigator Steve Reopelle
National Center for Missing and Exploited Children, Susan Stanton
University of South Carolina, Hazards and Vulnerability Research Institute - Department of Geography, Associate Professor Chris Emrich
Greenville, SC, Police Dept., Ms. Shelagh Dorn
You can watch the full press conference here, or watch below.
LIVE: St. Pete Police Chief Holloway and the department's Cold Case Unit discuss a major development in the 2012 Morgan Martin disappearance case. Original story -> http://bit.ly/292MCsI