Help is here: Local resources for those battling substance use disorders
Florida had the highest number of total fentanyl deaths in 2021, according to Families Against Fentanyl.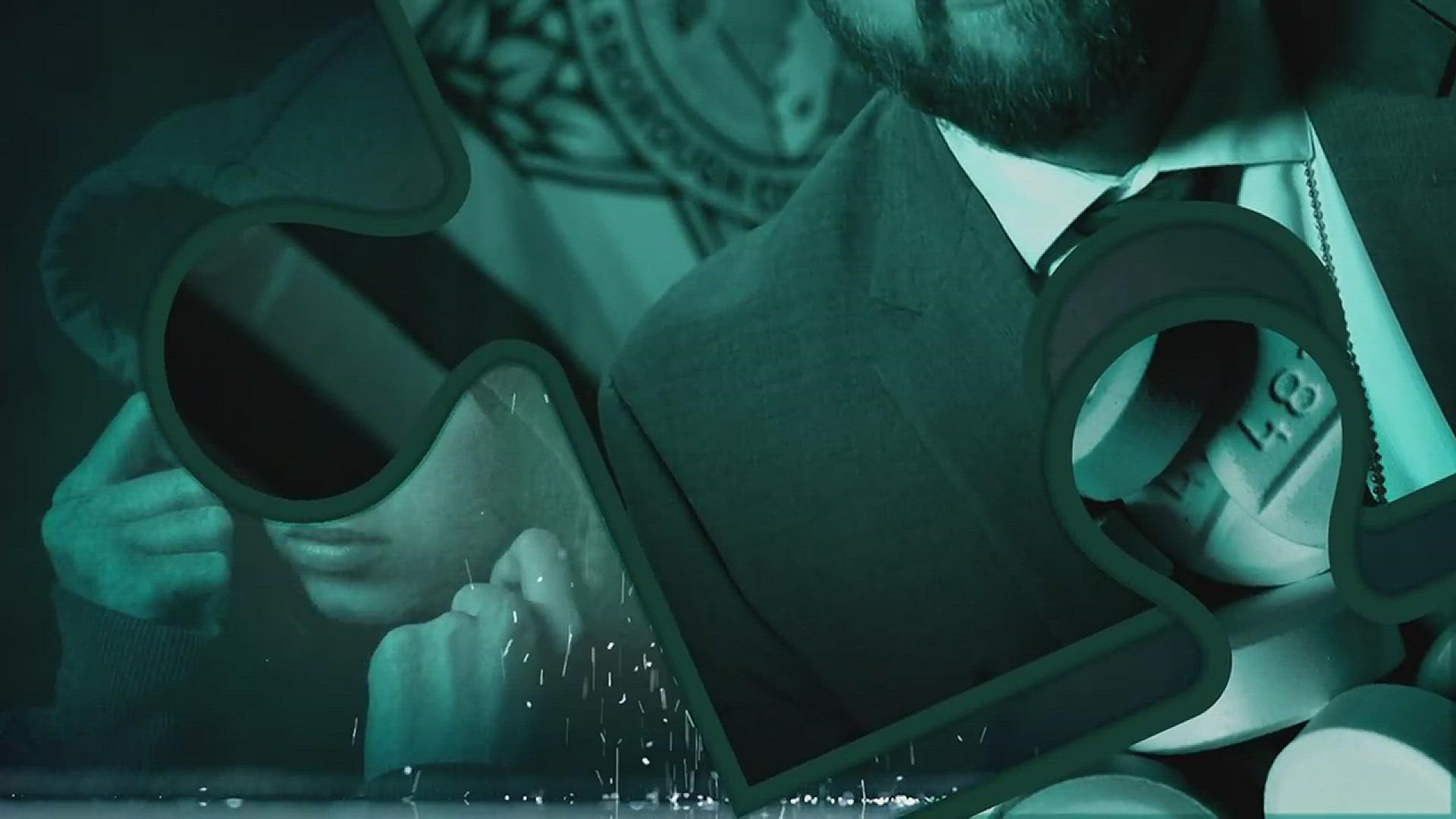 To read each story, click on the links below.
Available resources
:
With so many people in need of help either for themselves or someone else, having the right resources is critical to raising awareness and taking action to address the problem.
According to Families Against Fentanyl, Florida had the highest number of total fentanyl deaths last year, a total that more than doubled in just two years. Since 2015, fentanyl has killed 209,491 people across the country.
The Crisis Center of Tampa Bay is a one-stop-shop. They have access to more than 4,000 resources and have people ready to take calls. They'll help connect you with substance treatment, even if you don't have the means to pay. They also want to ensure those who are trying to take care of a loved one with an addiction get the mental help they need too.
Veteran Care Coordinator and Intervention Specialist Robert Galbraith says often those calls are the most difficult to answer.
"They don't know what to do. They're in tears and they maybe have looked for some facilities and found they were $800 or $1,000 a day, so they didn't know where to turn so they give us a call," Galbraith said.
Often, the callers are homeless. Intervention specialists can help connect you with resources and help find a place to stay.
The Crisis Center answers calls 24/7. You can call 211 here in the Tampa Bay area or the toll-free hotline, 1-800-662-HELP throughout Florida.
If you or a loved one is battling a substance use disorder, below is a list of Tampa Bay area resources.
Crisis Center of Tampa Bay Hotline: 211 or 813-964-1964
Florida Suicide and Crisis Hotline: 813-234-1234
Veterans Crisis Line: 1-800-273-8255 (Press 1)
Treatment in Hillsborough County:
ACTS - Adolescents & Adults (Residential and Outpatient): 813-246-4899
COVE - Adolescents & Adults (Residential and Outpatient): 813-384-4000 or 1-855-322-2600 (after hours)
Gracepoint Wellness (Mental Health Care) Youth & Adults: 813-272-2244
Gracepoint Central Receiving Facility Adult SAMH: 813-272-2958
North Tampa Behavioral Health Hospital: 877-297-2192
Oasis at Tampa Community Hospital: 866-933-3869
Phoenix House: 1-844-851-9330
Riverside Recovery of Tampa: 1-800-871-5440
Tampa Crossroads: 813-238-8557
Turning Point of Tampa (Adults only): 1-800-397-3006
Resources for recovery and support:
Al-Anon and Alateen (Friends and families of problem drinkers): 813-881-9372
Alcoholics Anonymous: 813-933-9123 (Online meeting list for AA/NA at meetings.intherooms.com
Footprints Beachside Recovery Center: 727-954-3908
Narcotics Anonymous: 813-879-HELP (4357)
Nar-Anon: 800-477-6291
SAMHSA Hotline (referrals to local treatment, support groups, and CBOs): 1-800-662-HELP (4357) or 1-800-487-4889
Resources for grief support:
Separating families
:
From opioids to heroin, to now fentanyl, these deadly drugs have been separating families across the Tampa Bay area. Substance use disorders are the number one reason why children are removed from their homes and put in foster care. There are 22,000 children in the system here in Florida.
The National Youth Advocate Program, or NYAP, works with the Safe Children Coalition in Sarasota to provide foster homes to kids whose parents are in crisis. Sonya Hernandez is the NYAP regional manager. She says there is an incredible need for more foster homes while they work to get addicted parents the help they need before it's too late.
"We have the trauma from them being in a home environment that's not safe whether it be abuse or neglect, and they have trauma from that, then we deal with removing that child from their parents, their family. There's trauma that comes with that, and then we have the trauma of kids coming into care possibly being separated from siblings, being put in a shelter for a week, then going to another placement for a foster home for another week, and moving around the area," Hernandez said. "It just intensifies the trauma that they're already dealing with."
There is also a need for behavioral health services for families who struggle with addiction. Hernandez says they are helping two young girls in the behavioral health program whose mother fatally overdosed on fentanyl just two weeks prior to when they were supposed to be unified.
May is National Foster Care Month. NYAP and non-profits around the state need hundreds of homes, and even if you're not sure you're the right fit, it all starts with a conversation with other foster parents or advocates about what it really means to foster kids.
Narcan in the classroom
:
For children in schools, a new law taking effect July 1 will allow Florida schools to stock Narcan on campus, just like EpiPens. Miami Democratic Senator Jason Pizzo says he asked for lawmakers to consider it as part of a larger bill allowing for certain people including school district employees to be immune from liability for trying to save lives during an overdose.
The idea came from a meeting with some students a few years ago, and this session, it made it through both the house and the senate. Pizzo says there's a misconception that kids aren't at risk.
"It's almost like, I don't know, the legislature or the sort of zeitgeist is that all of this happens when you're 18 and over when you're an adult. This only applies to adults as if this never happens to 16 and 17-year-olds. I can tell you as a father of identical 15-year-old twin boys, they spend more time at school than they do with me," Pizzo said. "Things are going to happen whether they're intentional or accidental, but certainly we can prevent tragedies by making this available."
Under this new law, members of law enforcement including probation officers and child protective investigators will not be held liable for trying to help someone during an overdose while on the job.
According to the National Library of Medicine, naloxone access laws were found to reduce opioid-related overdoses by 9 to 11 percent. A study also found no evidence of increases in opioid misuse associated with these laws.
Editor's Note: A previous version of this story called the National Youth Advocate Program the National Youth Advocacy Program. The proper name has been corrected.