TROUP, Texas — A year after Troup High School student-athlete Cooper Reid suffered a life-altering brain injury during a football game, he returned to the field Friday night.
Cooper was part of Troup High School's 2023 Homecoming Court and his mother, Susanne escorted him down the field. Minutes later, the crowd erupted in cheers as they stood up when Cooper was crowned.
Before the announcement of the homecoming court, the Tigers football team greeted and huddled around their teammate.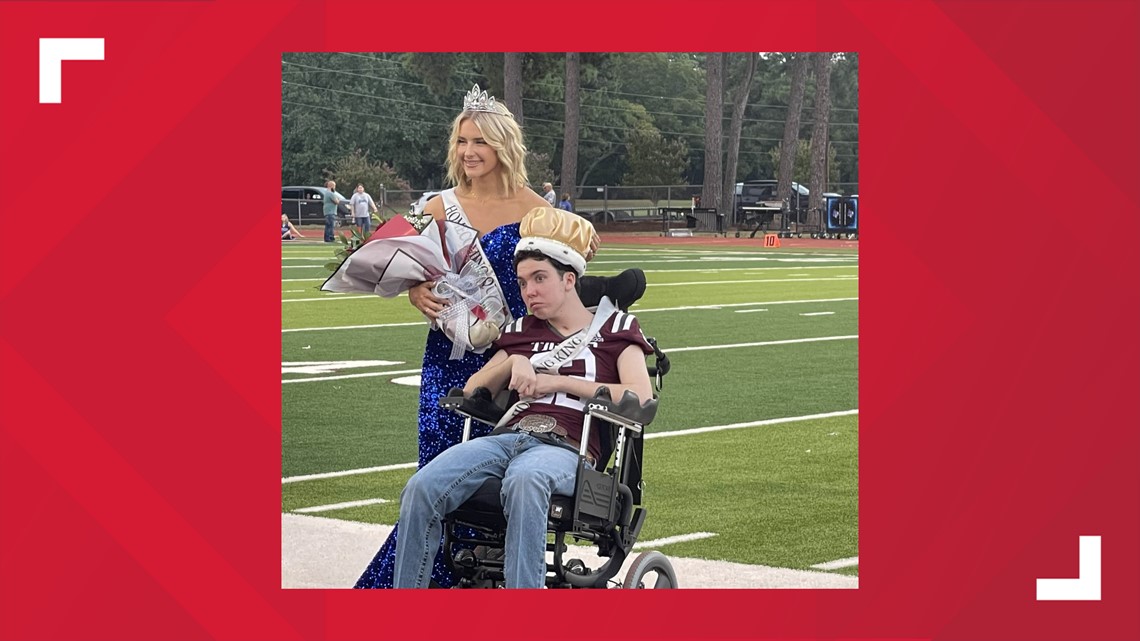 In a recent interview with CBS19, Cooper's parents, Terry and Susanne Reid shared they can't believe it's already been a year since that accident on the football field that changed their lives forever.
Over the past year, Cooper has come a long way in his recovery. His parents said he is going through extensive physical therapy and have seen him make great progress.
"We will continue just to keep working day in and day out and, and keeping our focus on what's ahead instead of what's behind us," Susanne said.
Susanne says through what's been the most difficult year of their lives, they've felt the most support they have ever felt living in a small town.
"We're talking about a year later, and they're still continuing to reach out and include him in everything," Susanne said.
The community has rallied behind the Reid family with fundraisers, prayers, and constant support through his recovery journey.