ST. PETERSBURG, Fla. — Four lucky children on Thursday were given new equipment for their wheelchairs thanks to one local organization and the Tampa Bay Rays.
Wheelchairs 4 Kids presented three of the kids therapy trikes and one received a new walker at Tropicana Field. Among the group of kids was 10-year-old Gary who the organization says was the 1,000th child they've helped.
According to the Wheelchairs 4 Kids, all four children suffer from life-altering conditions, including spina bifida and cerebral palsy.
The Tampa Bay Rays paid for the equipment and even gave the children personalized jerseys, Wheelchairs 4 Kids says.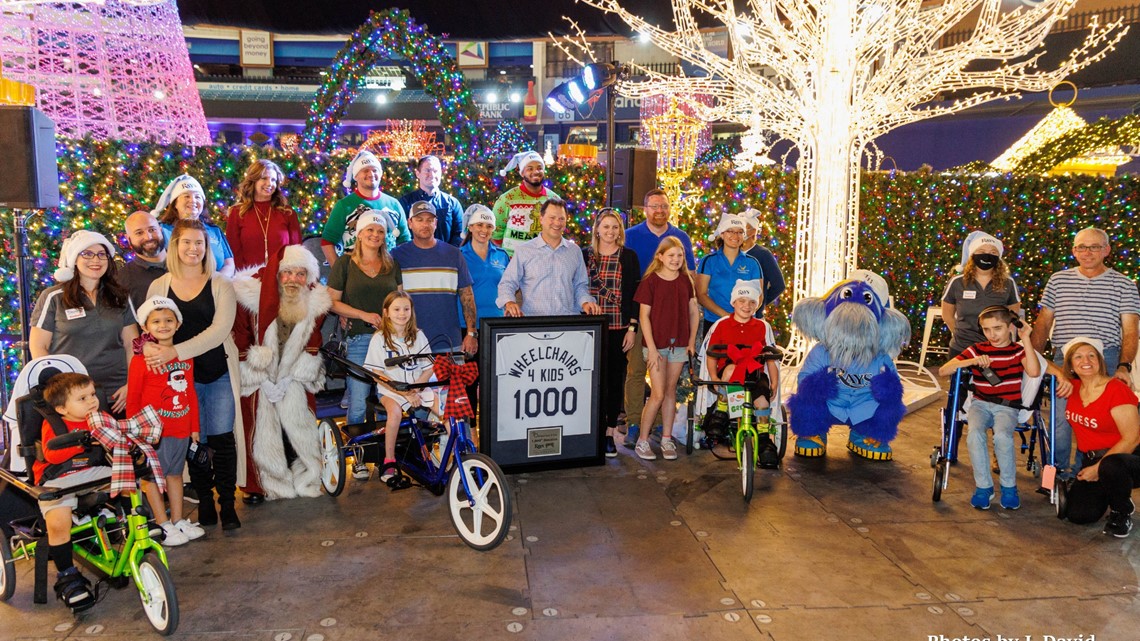 And as if that wasn't cool enough, the kids were even able to ride their new trikes through the stadium's Enchant Christmas light maze and village before it opened that night.