"I don't know if I properly apologized for how that slave comment made people feel," West said during an interview with Chicago's WGCI 107.5 Wednesday. "I want to take this moment right now to say that I'm sorry for hurting, I'm sorry for the one-two effect of the MAGA hat into the slave comment."
The 41-year-old rapper was embroiled in controversy in May after saying slavery "sounds like a choice" during a puzzling interview with TMZ Live. "You were there for 400 years and it's all of y'all. It's like we're mentally imprisoned," he insisted at the time.
In response, TMZ staffer Van Lathan fired back at West, telling him, "Frankly, I'm disappointed, I'm appalled, and brother, I am unbelievably hurt by the fact that you have morphed into something to me, that's not real."
Now, the Chicago native says his outburst and downfall was the result of his now-diagnosed bipolar disorder and being surrounded with people who didn't have his best interest at heart.
"I had people with me at TMZ that could have stopped it. They could have said 'Yo this is going too far,'" West said. He broke down in tears talking about former collaborator Don C, who West said would have had "my back" and likely shut down the interview if he was there.
West called the incident a learning experience that showed "how much black people count on me and depend on me" and promised he is turning over a new leaf.
"There is a new Kanye West that you are going to see that is going to be better because of this mental health situation, that is going to be better because of this TMZ situation," he said.
During the wide-ranging interview Wednesday, the "Ye" rapper discussed everything from his love of President Donald Trump to his alleged beef with Drake (which West denied).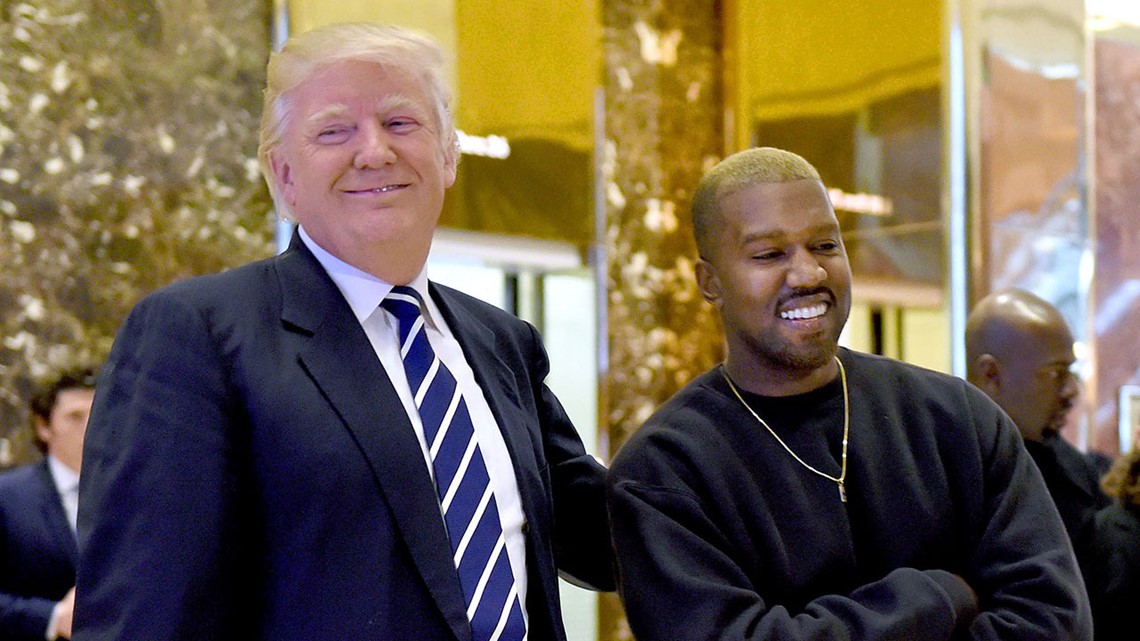 "I feel that he cares about the way black people feel about him, and he would like for black people to like him like they did when he was cool in the rap songs," West said. "(Trump) wants to be the greatest president, and he knows that he can't be the greatest president without the acceptance of the black community."