ST. PETERSBURG, Fla. — Red tide is forecast to move southward along Florida's Gulf coast this weekend, likely keeping those Pinellas County beach plans a-OK -- for now.
To repeat a broken record: The toxic algae bloom ravaging parts of Manatee and Sarasota counties is expected to continue, according to the latest forecast maps provided by the University of South Florida. High concentrations of red tide persist, killing thousands of fish, manatees and sea turtles.
Nine dolphins have been found dead since last weekend, but necropsies on the animals have not yet concluded red tide as the cause of death.
Some people visiting the beach in that area might end up leaving with mild to severe respiratory irritation.
Know before you go: You can check MOTE Marine Laboratory's interactive map for user-generated condition reports
NOAA's National Ocean Service reports similar, mild respiratory issues could occur for people boating off the Pinellas County coast, with more intense symptoms likely southward.
More: 10News' complete coverage of red tide in Florida
Although Pinellas County so far has escaped the worst of red tide impacts, that might change early next week. A high-pressure system keeping a dominating, west-northwest wind is forecast to transition into a stronger area over the Atlantic Ocean.
Those favorable winds are expected to change, too, with a general flow coming out the south-southwest. This could push the area of red tide closer or into areas that have yet to experience higher concentrations.
Photos: Next week's wind flow won't help to keep red tide away from Pinellas County
Photos: Next week's wind flow won't help to contain red tide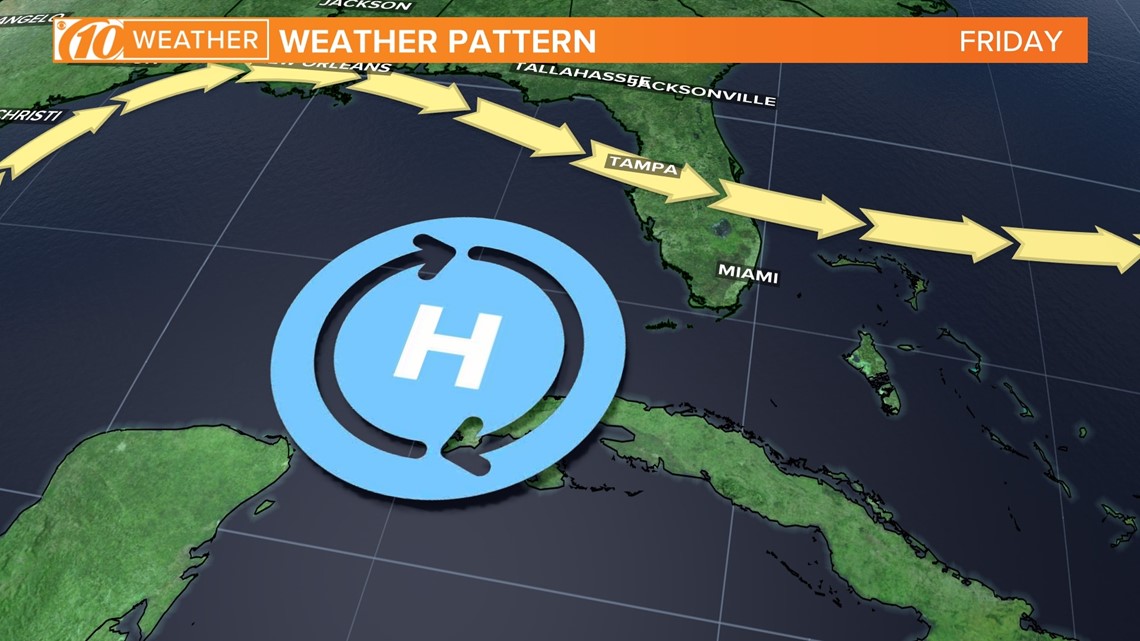 You might've heard the rumor that this red tide is going to stick around until January of 2019. FWC says it's way too early to tell if that's true. It can only forecast up to three days out, based on the wind and currents.
►Make it easy to keep up-to-date with more stories like this. Download the 10News app now.
Have a news tip? Email desk@wtsp.com, or visit our Facebook page or Twitter feed.