SILENT KILLER: Keyless ignitions linked to more than 2 dozen carbon monoxide deaths
The convenience comes at a high cost as people are accidentally leaving their engines running.
10News Staff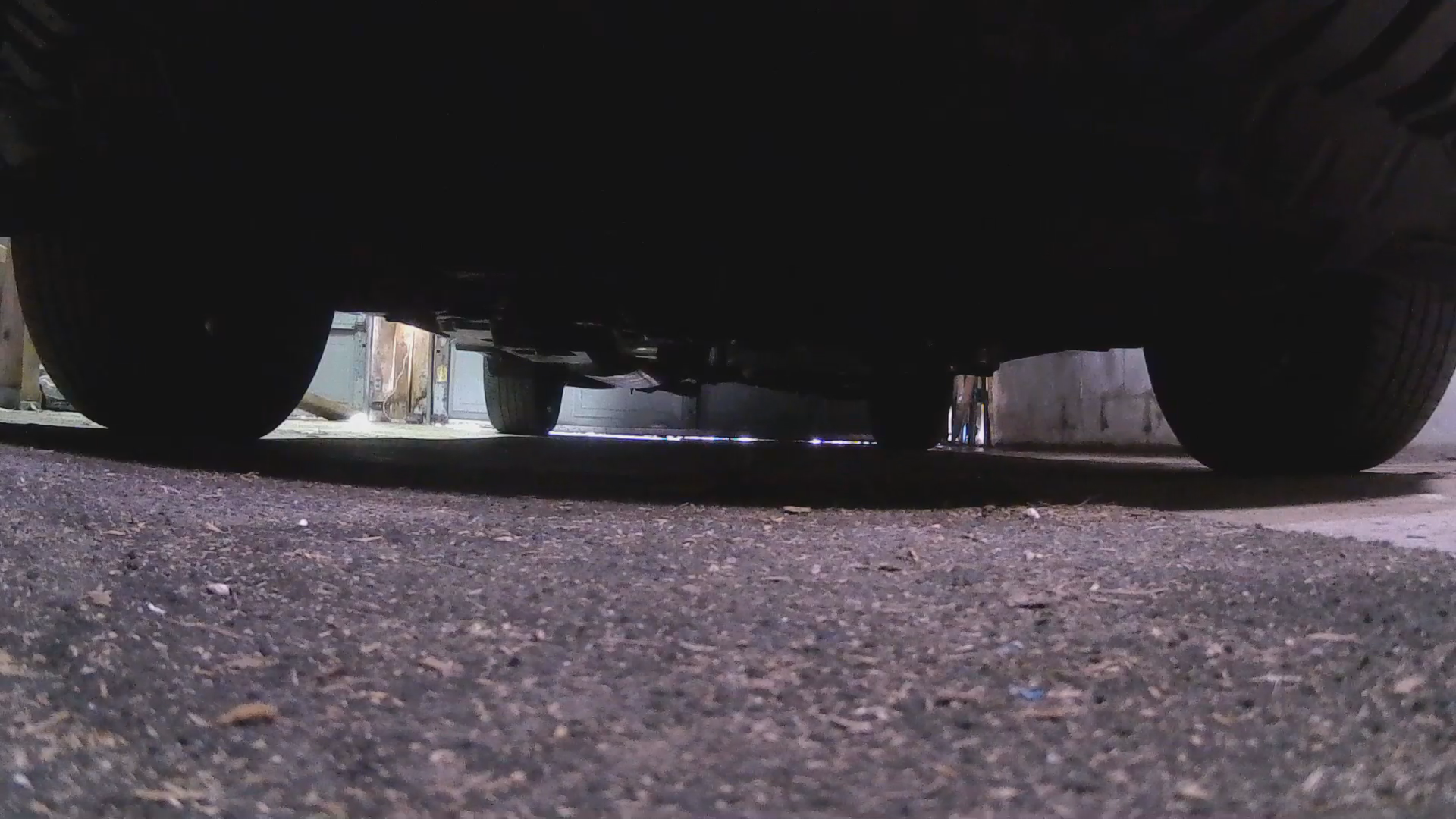 Key fobs have changed the way we start our cars. Instead of fumbling around for keys, you just hit the start button. But that convenience can come at a cost because just as easy as it is to start your car it's just as easy to forget to turn it off with the key fob in hand.
With the car still running and the garage door shut, that's when it becomes a silent killer.
An average of 430 people die each year in the U.S. from carbon monoxide poisoning, according to the Centers for Disease Control.
Doug Schaub's 91-year-old father Fred, unfortunately, is part of that sad statistic.
But he says his father's death should've been prevented.
It was Aug, 3 when Fred, who loved playing cards, didn't show up for his friend's poker game.
"I said let me try his home phone. No answer. Then I knew something was wrong. Something was dead wrong," says Doug Schaub, Fred's son.
After having no luck reaching his dad, his brother called the Hernando County Sheriff's Office for a wellness check.
"That's when my life changed forever," says Schaub.
Your Dad's Gone
:
Subtitle here
According to an incident report from the sheriff's office, when they arrived at the scene, Fred's SUV was running in the garage. The carbon monoxide level was at 300 percent.
Fred's body was found in the master bedroom.
At "9 o' clock my sister always calls him. He takes a sleeping pill, then goes to sleep," says Schaub. "Well, he never woke up that morning."
Fred had parked his car in the garage the day before.
"My father's 91. He's been driving 75 years. Never had a problem with keys. He has the remote. It's a push-button start. He puts the remote in his pocket and goes inside. Then he puts it in the end table, thinking everything is shut off," says Schaub.
He says his father parked his car around 8 o' clock in the morning Aug. 2. When they found him the next afternoon, the car was still running.
"He said, 'Your dad's gone. Your dad's gone.' I said, 'What happened?' He said the car was running," says Schaub.
No official numbers
:
The National Highway Traffic Safety Administration recognizes the dangers of keyless ignitions, but it doesn't track the number of incidents related to carbon monoxide poisoning and keyless ignition.
But nonprofit group kidsandcars.org does.
They sent us a database showing 35 incidents across the United States since 2010.
Florida's number of incidents is higher than any other state.
10investigates collected police and fire reports from across the state and found 17 incidents in the state alone. One happening as recently as July at a Seminole apartment complex.
"We knew the issue was in one of the garages," says Jake Boshee with Seminole Fire Department.
Thankfully, no one died from the high levels of carbon monoxide, but four patients were transferred to local hospitals.
"It got up to 250 (parts per million) for CO. It's scary. Zero is a good reading so seeing 250 is scary," says Boshee.
'It's going to continue to be a problem'
:
But the department says keyless ignitions are a growing concern.
To show us the dangers, firefighters monitored a garage while we parked a keyless ignition car, taking the key fob with us, leaving the car running, and closing the garage door.
In just one hour, levels were already at 33 parts per million.
"A remarkable number of people leave their car running because of a lack of design characteristics that alert you that your car is running," says Sean Kane, the president of research firm Safety Research and Strategies.
He says every car with a keyless ignition should come with an automatic shutoff.
"It's going to continue to be problem until it's mandated," says Kane.
We reached out to major car manufacturers and found that GM, Ford, Chrysler/Jeep/Fiat, and Kia offer automatic shut off for certain models with keyless ignition.
But there's no automatic shut off for Hyundai, Honda, and Toyotas.
Fred's car was a 2015 Toyota Rav 4.
"'They have sensors for cars doors, locks, headlights but they don't have a sensor to save your life, a sensor to shut the engine off," says Schaub.
Keyless ignition by manufacturer:
All keyless start vehicles have an alarm built in
No shutoff
All keyless start vehicles have an alarm built in
Starting with 2014, vehicles with push start will shut off after a certain period of time (usually an hour)
Many vehicles with keyless ignition have a feature that shuts down the engine after 30 minutes of inactivity if the key fob is inside or outside the vehicle
All keyless start vehicles have an alarm built in
No automatic shutoff
Offer both features -- alerts/warnings and auto shutoff
Audible and visual alerts when a driver removes the key fob from the vehicle while the engine is running or in accessory mode
No automatic shutoff
All keyless start vehicles have an alarm and display on the dashboard if the key is not in the vehicle
All keyless start vehicles have an alarm if the key is not with the vehicle
2017-2019 model Niro Hybrid and Niro Plug-in Electric will shut off after two hours
Manufacturers' response
:
We reached out to Toyota about Fred Schaub's death, and this was their response:
We sympathize with the family and friends of Mr. Schaub and anyone in an accident that involves one of our vehicles. In light of ongoing litigation, we cannot comment on the specifics surrounding this incident. However, we can say that Toyota's Smart Key System meets or exceeds all relevant federal safety standards while providing added convenience, improved theft prevention and personal security benefits. Toyota's Smart Key System also provides multiple layers of visual and auditory warnings to alert occupants that the vehicle is running when the driver exits with the key fob.
We also spoke to Honda and Hyundai about not offering automatic shutoff, and this is what they said:
Honda: "We have designed our vehicles' ignition systems to comply with industry standards and, as designed and manufactured, we have not received any notifications or claims that consumers have been harmed as a result of our design choices. Our design provides warning when a vehicle is left running and the driver exits the vehicle (with the key fob), but retains flexibility for users who -- just as they can with a vehicle with a keyed ignition -- can decide when they want to start or shut-off their vehicles. Many owners prefer to retain control and could be frustrated if a vehicle automatically shuts off when they want it to remain running."
Hyundai: We are currently studying this issue and we do have the alerts I already mentioned. We have no additional comment at this time. When the engine start/stop button is in the ACC position or above, if any door is opened, the system checks for the smart key. If the smart key is not in the vehicle, the "Key not in vehicle" indicator and a message "Key not in vehicle" will appear on the instrument cluster and LCD display. And if all doors are closed, the chime will sound for 5 seconds.