MINNEAPOLIS — On a Saturday night, the Quarantine Grill opened for business.
Johnson, party of two, was seated.
The chef brought out the tantalizing, handcrafted dishes: jumbo lump crab cake with spicy remoulade sauce, Cajun salmon stuffed with grilled shrimp, asparagus and parmesan cheese, garlic herb mashed potatoes and sauteed collard greens with spicy andouille sausage.
All the dishes came compliments of the chef, Jeffrey Johnson, who was really just cooking for one-- his wife, Candace. His "Quarantine Grill" was a fun way to treat Candace without leaving home during the coronavirus pandemic. He even made a pretend menu and put "reserved" signs on the table as finishing touches.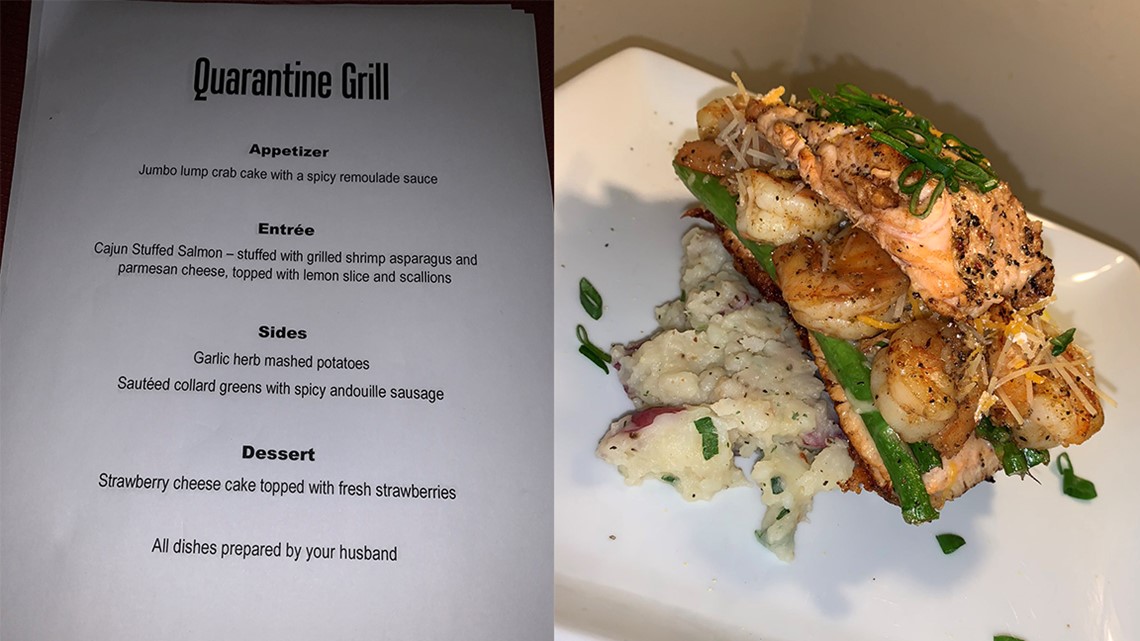 He may not be a professional chef in real life, but Jeffrey loves to cook and has taught himself enough to whip up the scrumptious dishes. Photos of his culinary creations had thousands of mouths watering on Twitter, where his post was shared nearly 41,000 times.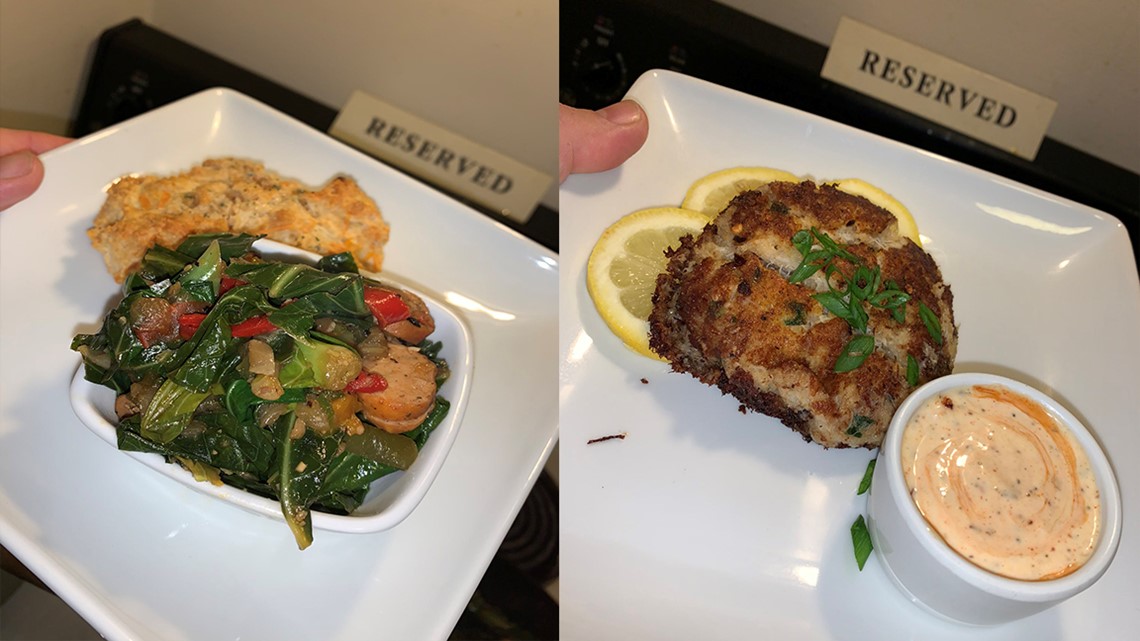 Jeffrey also posts other delicious creations on his Twitter account, @BigBellyButta.
As many cities issue stay-at-home orders meant to decrease the spread of the coronavirus, restaurants across the nation have closed or moved to carry-out only. For the culinary-inclined, it might be the perfect time to learn a new recipe you can cook yourself.
Consider taking a trip to your own "Quarantine Grill" this weekend like Chef Jeffrey instead of leaving home as a way to flatten the curve.
HeartThreads are the best stories about the best of us. Want more? Follow us: