TAMPA, Fla. — A woman was driving the wrong way when she crashed head-on into a pickup truck early this morning on Interstate 275, according to the Florida Highway Patrol.
The 32-year-old Brandon woman died in the collision that happened just before 6 a.m. Sunday, troopers said.
She drove north on the southbound entrance ramp from Dale Mabry Highway to I-275 and hit the truck. It was carrying construction equipment, which scattered across the highway. The car spun around and into the shoulder, crashing into a guardrail.
The woman, who was not identified, died at the scene while the truck driver and two of his passengers were taken to the hospital with minor injuries. Everyone was wearing a seat belt, the Highway Patrol said.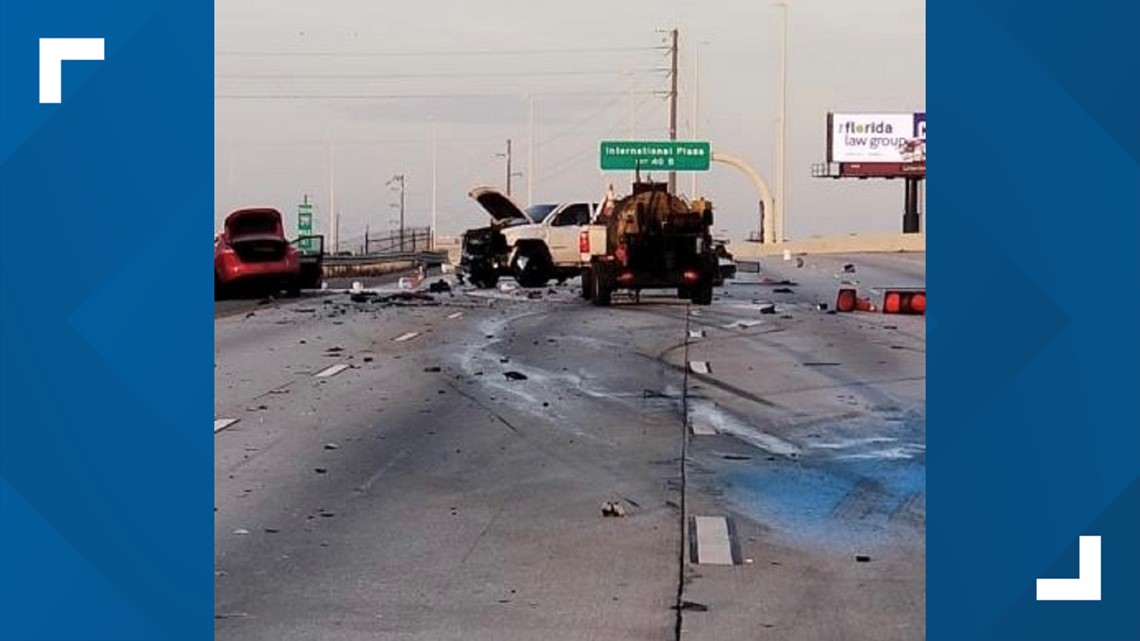 Traffic cameras showed Florida troopers diverting traffic off I-275 to Howard Avenue for much of the morning.