CLEARWATER, Fla. — Those going for a dip at Clearwater Beach this Memorial Day may be in for a surprise — the water definitely isn't as warm as it was a few days ago.
It's about the difference between bathwater-ish and, perhaps for some, chilly at times. So what happened?
A low-pressure system off the coast of Georgia and the Carolinas hung around for a couple of days, ushering in cooler and dryer air from the north. That's what made our weekend weather so lovely but, at the same time, pushed some of that warmer Gulf water south of the Tampa Bay area.
As the map below shows, you'll have to go to the Florida Keys for some warmer water.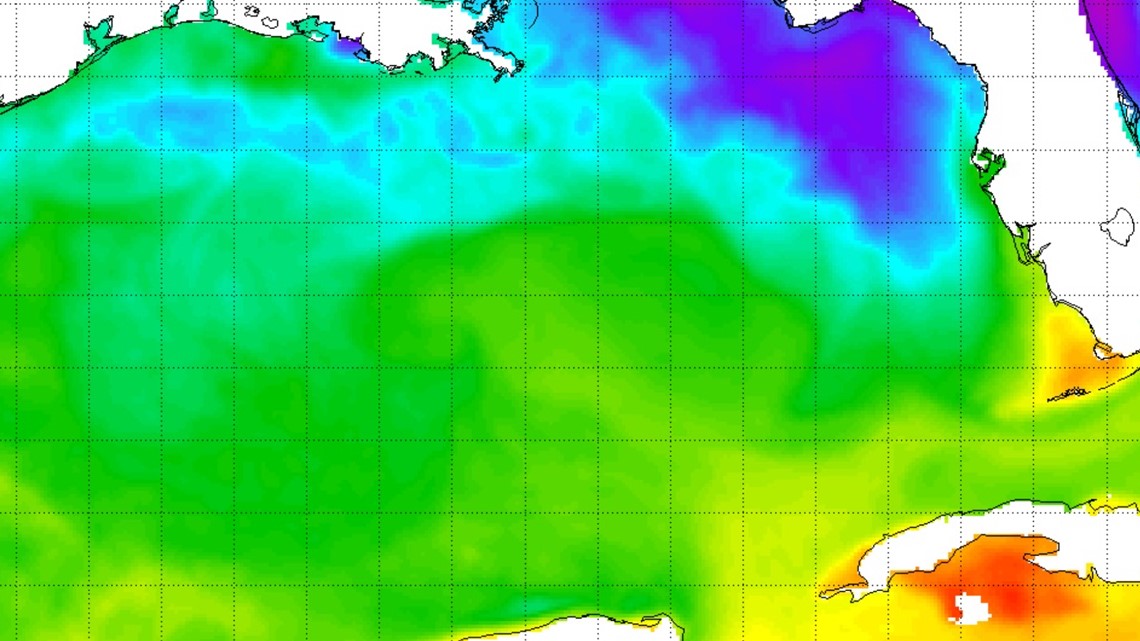 It'll likely take a few days for water temperatures to recover. A northerly wind is forecast to hang around for the next day or two before primarily shifting out from the east. Sunshine will warm the Gulf further — and that'll only intensify when a southerly flow returns.
Regardless of the water temperature, it's going to be a picture-perfect day at our area beaches.
Expect sunshine except for a few high clouds, according to 10 Tampa Bay chief meteorologist Bobby Deskins. Temperatures will climb to the mid to upper 80s and will likely hit the 90-degree mark for Tuesday — when the holiday weekend comes to an end and the beaches won't be as packed.