ST. PETERSBURG, Fla. -- Tropical cyclones, even those as complex and destructive as Hurricane Michael, are the product of nature's balance at work.
No one wants them, but the reality is this: They're completely natural and essential. NOAA says hurricanes, including weaker systems, help to regulate global temperatures and keep Earth as hospitable as possible.
But it's worth considering in the era of climate change -- which 97 percent or more of actively publishing climate scientists agree is happening, according to NASA -- to what extent humans place a thumb on nature's scale.
Climate change, global warming, whatever one wishes to say, is happening at an exacerbated rate because of human burning of fossil fuels. The carbon dioxide gas released from these fuels, including coal, gas and oil, absorbs heat emitted from the sun and warms the planet.
It's true water vapor and other greenhouse gases contribute to this effect. But since the start of the Industrial Revolution, there has been a marked increase in the amount of carbon dioxide and, in turn, more of the sort of gas that can trap heat.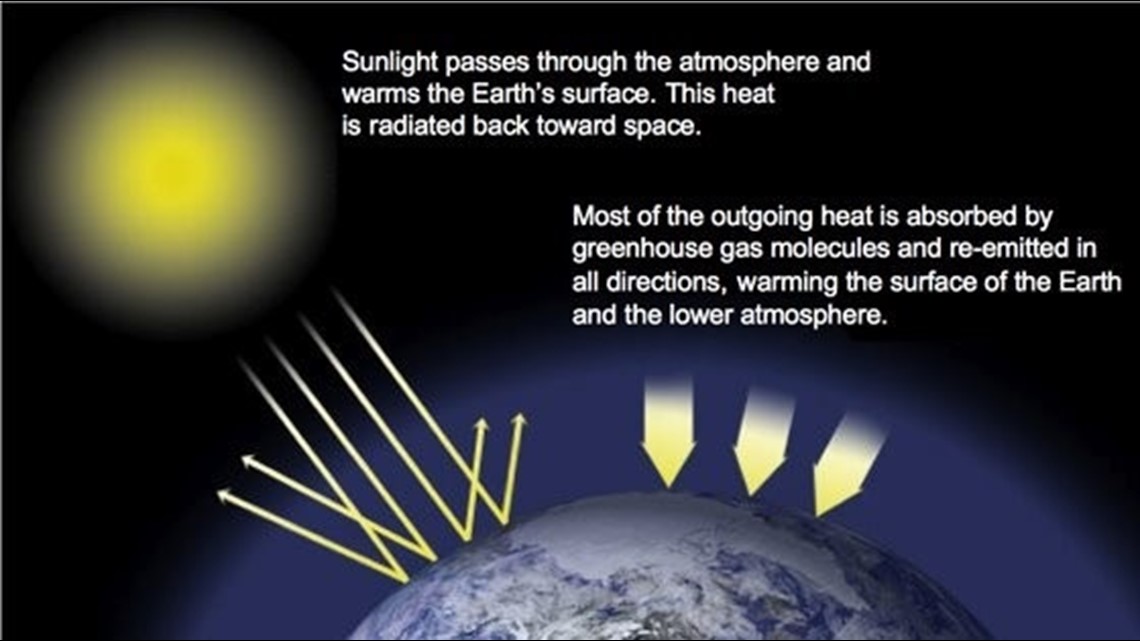 Being directly in line with the sun's rays, Earth's equator is a hot place. It's where average ocean temperatures are the highest; farther north and south, the water cools.
The very basic ingredient of a tropical cyclone is high ocean temperature -- typically above 80 degrees -- allowing water vapor to rise, condense and form clouds. The storm develops from there, but it's this "rising" motion that holds to key to global temperature regulation. Heat literally is lifted from the ocean, transferred to the upper atmosphere and spread toward the poles.
This is the purpose of tropical cyclones, according to NOAA. Without them, the polar regions would become colder and the tropics would overheat.
Scientists argue because of climate change, however, the factors that contribute to a developing tropical system are easier to come by: higher ocean and air temperatures.
Kerry A. Emanuel, a professor of atmospheric science at MIT, told CNN's John Stutter "warmer air holds more water vapor than cooler air," which leads to increased rainfall. Higher ocean temperatures have the potential to increase the rate of hurricane's intensification and contribute to the development of even more storms.
Melting polar ice also leads to sea level rise, upping the storm surge risk along the coastline.
Going a step further, the increased threat of these systems begs the question, which Sutter analyzes: Should hurricanes Michael, Harvey or even Maria be considered "natural disasters"?
"By blaming nature on disasters, we're saying there is nothing we can do about this -- we can't do anything to reduce the risks. Which is not the case," Ksenia Chmutina, a lecturer at Loughborough University in the United Kingdom told Stutter.
Despite the threat of severe weather, humans continue to build up areas most susceptible to storm damage. It may be no one would bat an eye if Hurricane Michael hit a wide area with a population of zero.
It's a catastrophe when Michael hit an area built up by humans over the past several decades.
PHOTOS: Hurricane Michael slams Florida Panhandle
"Climate change is a component, most clearly with sea level rise, but coastal population explosion means a lot more potential for disaster," Andrea Thompson, an associate editor at Scientific American, wrote on Twitter as quoted in the CNN piece.
Hurricanes are natural, and there will be more to come as part of Earth's many complexities. The question remains whether the coming years in a warming world will bring about more storms more often.
And what humans, who still love to have that picture-perfect spot on the coastline, can do to minimize death and destruction some of those storms will unleash in paradise.