Hurricane Michael will be one for the record books: No Category 4 storm has made landfall in the Florida Panhandle in recorded history -- until now.
Since making landfall, Hurricane Michael has weakened to a 125-mph, Category 3 storm, according to the National Hurricane Center.
Hurricane Michael has shattered records far and wide: It is the strongest October hurricane to make landfall on the continental U.S. at 155 mph, according to Colorado State University meteorologist Philip Klotzbach. The previous record was 130 mph, most recently Hurricane Hazel in 1954.
It's also the second October Category 4 hurricane to make landfall in Florida, Klotzbach found. The last was Hurricane King in 1950.
Spaghetti models of Hurricane Michael
Each line represents a computer model's best "guess" of where the center of the storm will go. Together, they look like "spaghetti." Remember, impacts from a tropical system can and do occur miles away from the center.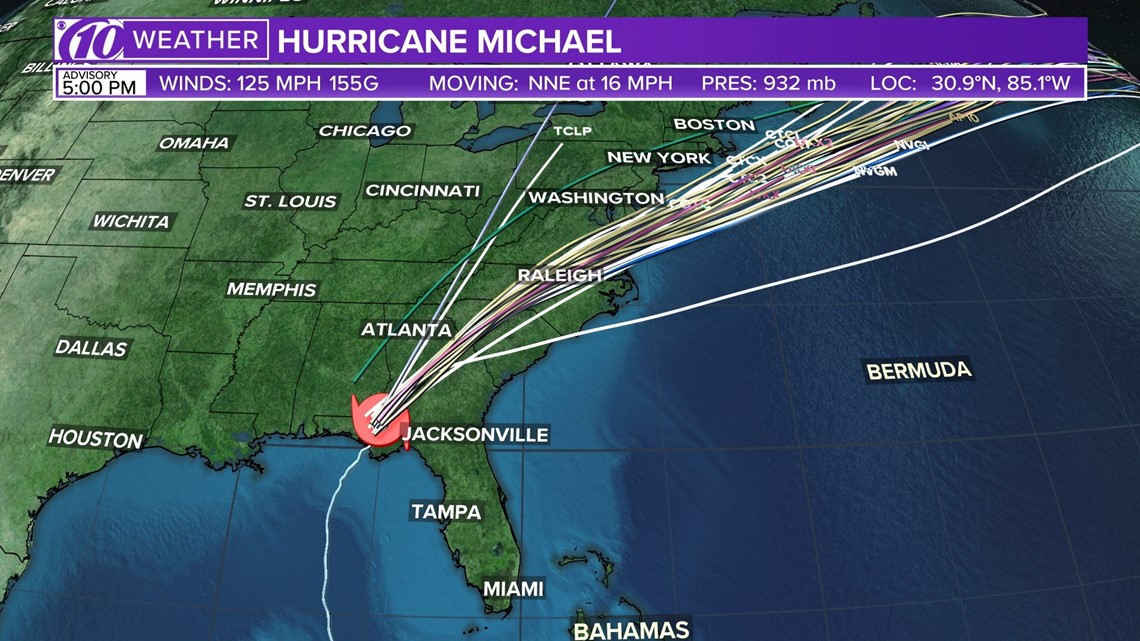 Position and forecast cone of Hurricane Michael
This is a map showing the forecast cone for Hurricane Michael, which strengthened from a tropical storm Monday morning.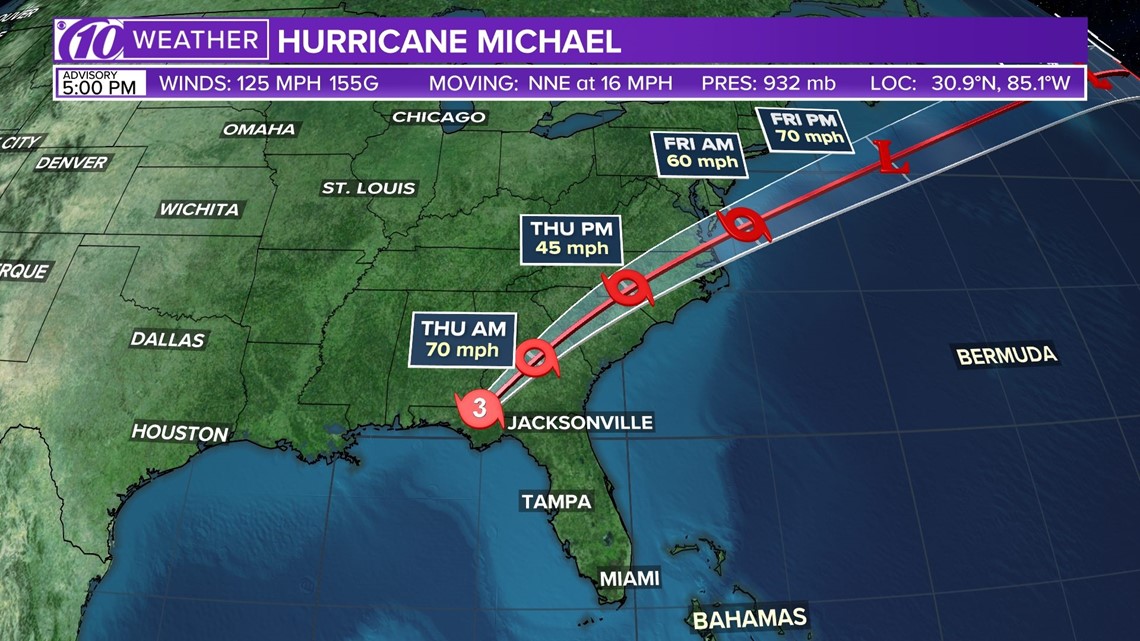 Satellite and radar
The latest satellite and radar image for the Gulf of Mexico, the Caribbean Sea and the Atlantic Ocean.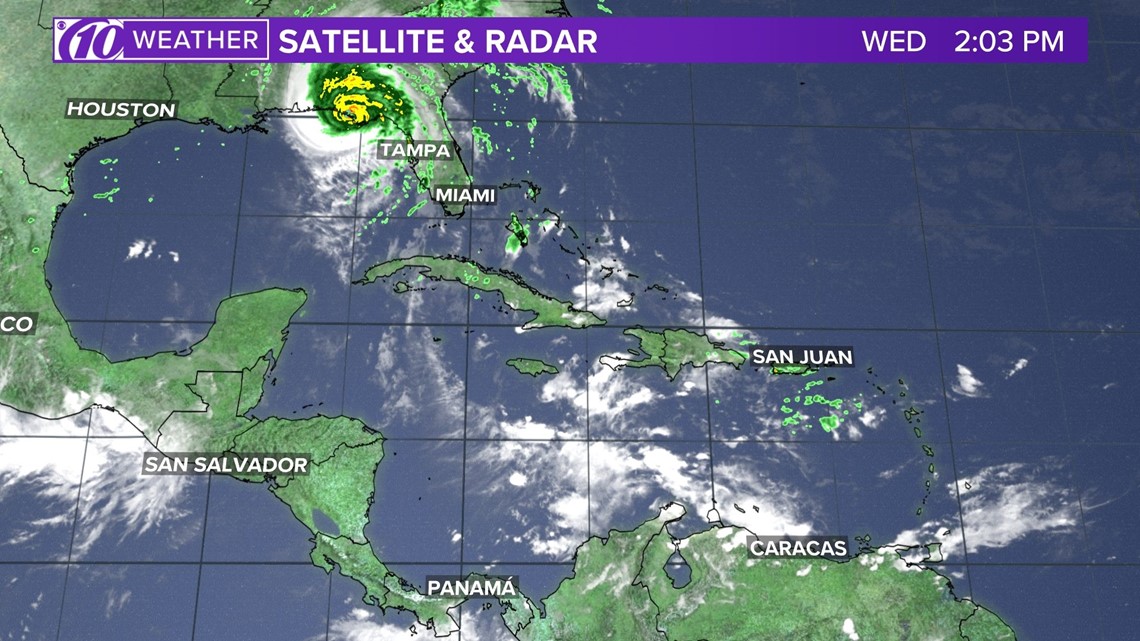 Watches and warnings