ST. PETERSBURG, Fla. — It has been a very dry start to 2023. In fact, it has been one of the Top 5 driest starts to a year across the Tampa Bay area.
Currently, Tampa is more than 7.5 inches below average in the rainfall department since Jan. 1. Because of that, drought conditions have been increasing across the area.
Last week a severe drought, which is a level 3 out of 4, covered all of the Tampa metro area and the Nature Coast. Now the latest update has expanded a severe drought to the south.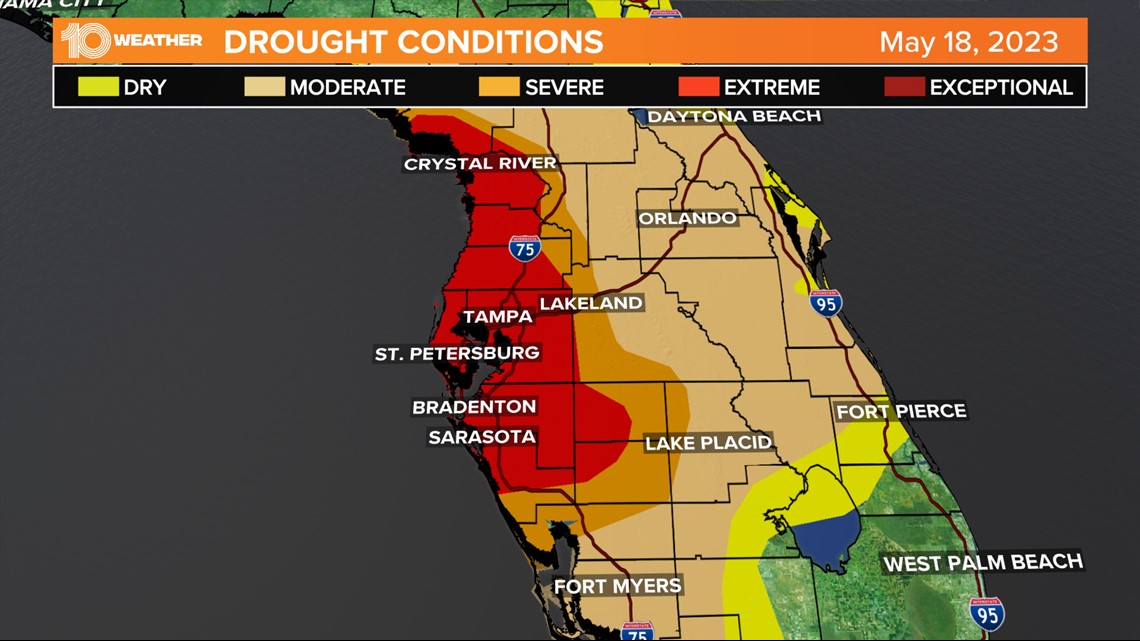 All of Manatee and parts of Sarasota, Hardee and DeSoto counties have been included in the severe drought. This means all coastal counties around Tampa Bay are now under a severe drought.
Inland toward Polk and Highlands counties, we have seen more rainfall but still a moderate to severe drought persists.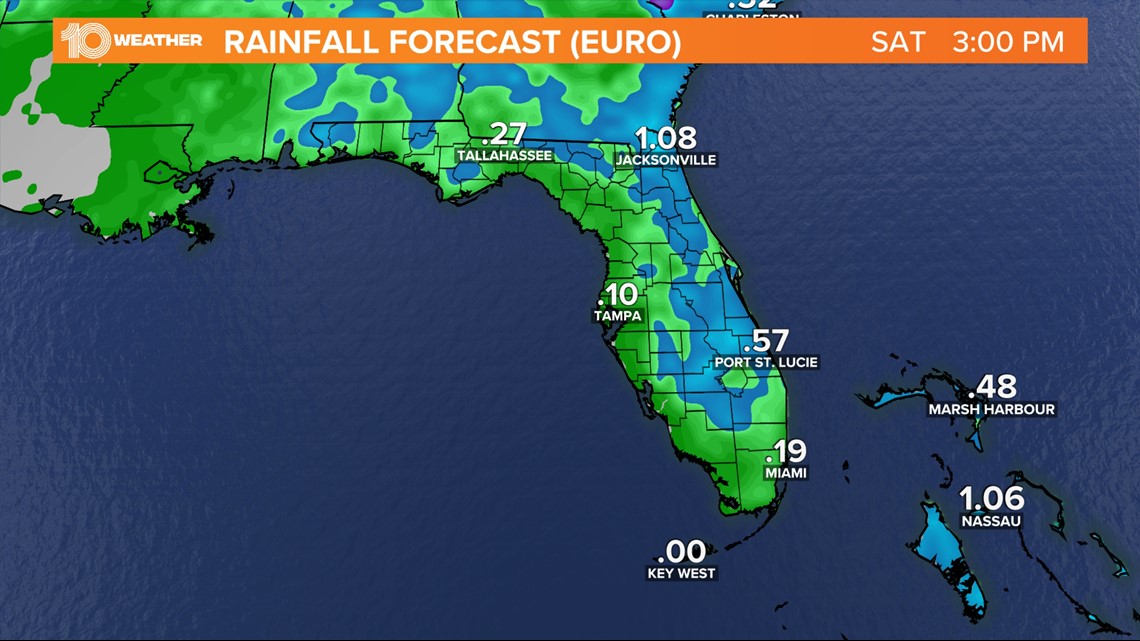 Over the next few days and into the weekend, the highest rain chances will remain inland with afternoon showers and storms. This will likely slow down drought development for our inland counties.
But what about areas along the coast that need the rainfall the most?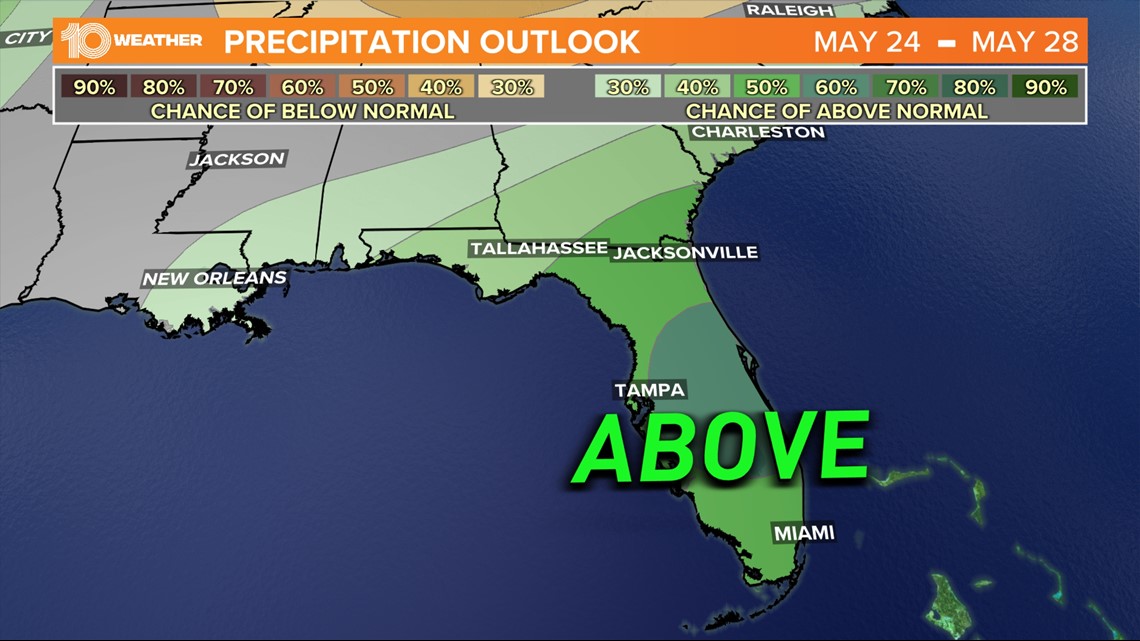 The good news is that some much-needed rainfall is looking more and more likely for next week. The Climate Prediction Center has given most of central Florida a high chance to receive above-average rainfall to finish out the month of May.
That's right on cue as the rainy season officially starts on Thursday, May 25. So while some improvement is likely, it will take months to catch up on the rainfall needed across the area.