So it won't come as a shock — especially to all of us who sweat through this summer in the Sunshine State — that several Florida cities also set records for the hottest months between June and August of this year.
NOAA recently released a climate summary for different areas of West Central and Southwest Florida, and out of 14 regions listed, nine of them had the hottest August ever recorded.
Those record-setting regions include Plant City, Tampa area, Punta Gorda area, Venice, Lakeland Area, Fort Myers area. Sarasota-Bradenton area, Brooksville area and the Archbold Biological Station near Lake Placid.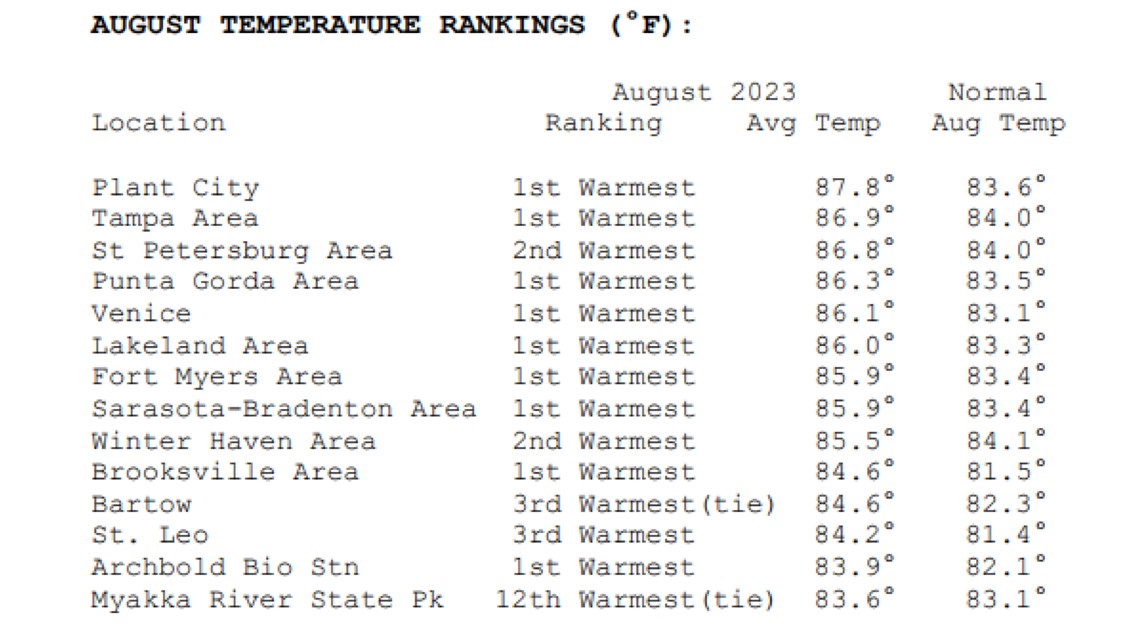 When you look at the entire summer from June to August, four out of 14 regions had the hottest summers on record in 2023 — and three of those were in the Tampa Bay area. They include Plant City, Sarasota-Bradenton area, Punta Gorda area, and Lakeland area.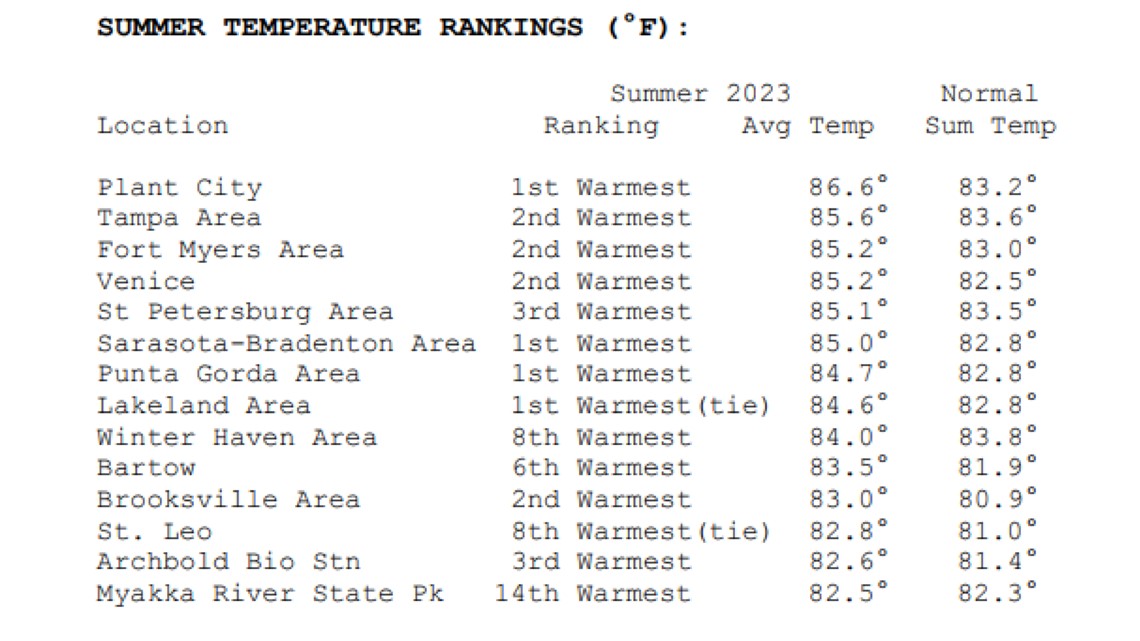 Starting on Sept. 15, the average temperature is supposed to drop from 91 degrees to 90 degrees. While it may not sound like a big change, it's just the start of a steady drop in temperature that kicks off around the time of meteorological fall, which officially started on Sept. 1.
But don't start getting too excited — you won't feel much of a change for the rest of September with average highs only falling another degree by the end of the month.
The cooling trend really starts to pick up in October. In fact, it's the month that we experience our largest drop in average temperatures — falling from an average of 89 degrees at the beginning of the month to 82 degrees at the end of the month.
10 Tampa Bay's Claire Farrow and Meteorologist Tyler Moore contributed to this report.